Service Civil International
Volunteering for peace since 1920
100 € for 100 years
Support our appeal, and reach 10,000€ with us!
SCI was facing difficult and challenging times, and then came Covid-19. We are reaching out to you our friends around the world who want to see SCI bloom as a centenarian.
Read the appeal and donate
COVID-19 updates
As an international peace organisation, SCI's work has been impacted by the present COVID-19 pandemic. Read all the updates and information regarding the situation.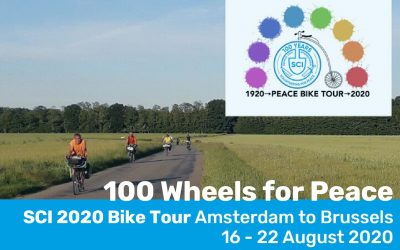 About one year ago during an international SCI reunion held in Belgium several ideas were launched to celebrate the 100th  anniversary of SCI in 2020. One of these ideas was to organise a bike ride for SCI friends, new and old, young and less young, to create a space for discussion on topics closely related to SCI while crossing borders in a sustainable way.
read more
COVID-19 updates
As an international peace organisation, SCI's work has been impacted by the present COVID-19 pandemic. Read all the updates an information regarding the situation.
Last weekend SCI Switzerland organised a short mini-workcamp: seven volunteers from different parts of Switzerland met in the beautiful village of Doro (Ticino).
read more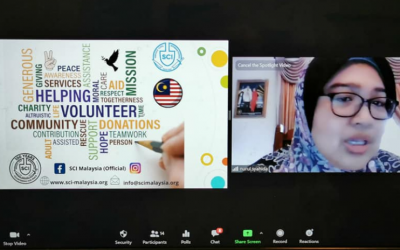 SCI Malaysia had its first virtual reach- out session to volunteers named Teh Tarik Session, which in Malaysian culture means hanging out together over milk tea.
read more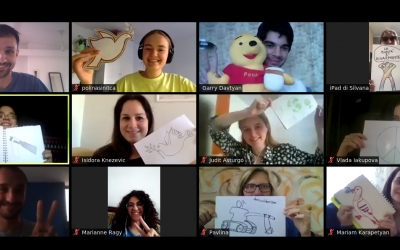 In times when international travel was restricted and when political leaders around the world were calling for a "war" on Corona virus, SCI Switzerland in cooperation with Wikimedia Switzerland decided to take a stand against war and military forces.
read more
We are a volunteer organisation dedicated to promoting a culture of peace by organising international voluntary projects open to everyone.
Join our movement and turn values into action!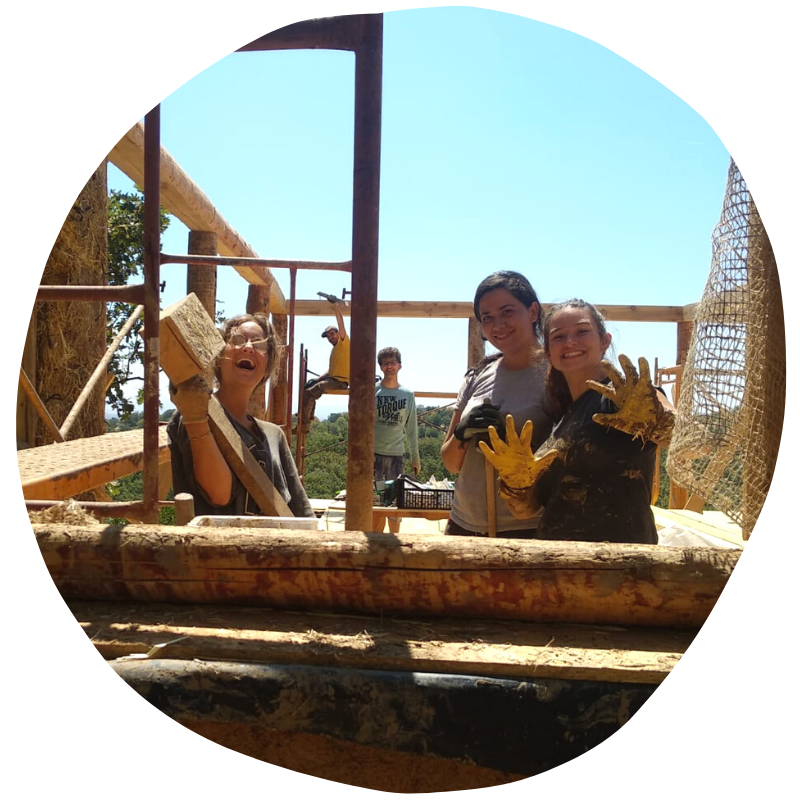 Short-term voluntary projects aimed at breaking down barriers between people and develop intercultural understanding while supporting local communities.
Projects that last from 1 to 12 months where volunteers live in another country and community, are involved in a local project, learning from different cultures and people.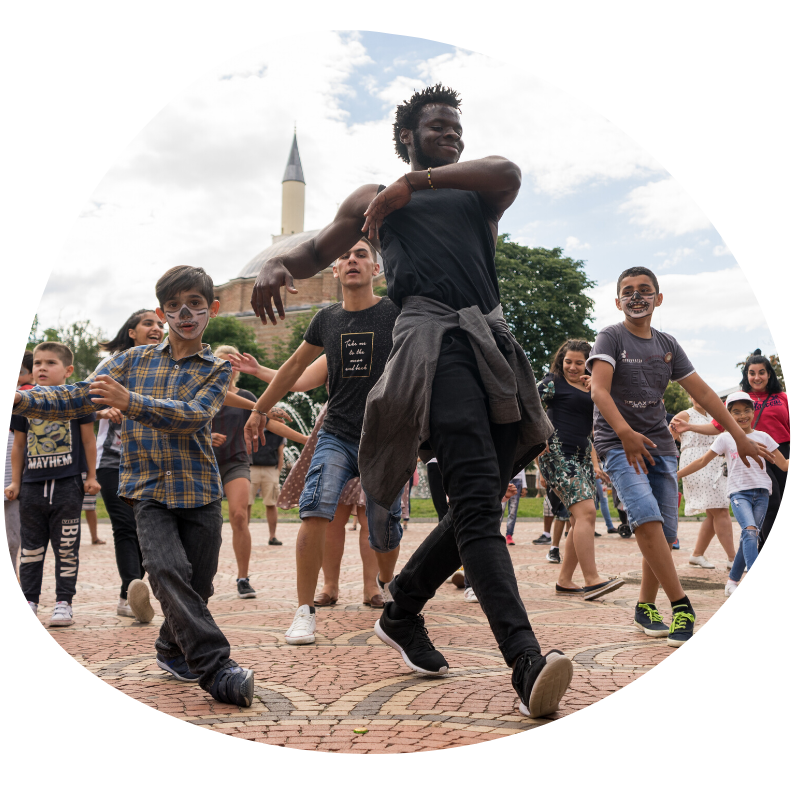 Local events that promote peace and intercultural understanding, training courses and workshops that build capacity to work to reach our vision for peace.
I really recommend volunteering programs! I've gained so much from taking part in different programs and it gave me a new perspective on what I can give to people as a part of my life here on our beautiful planet.
Being there makes you value much more what you have and makes you realize that there are people with problems much bigger than yours […] I can say that it is the best experience of my life!
My volunteering experience has enriched me with practical skills and also allowed me to grow immeasurably on the inside – an experience I would never want to change and I am more and more grateful for.