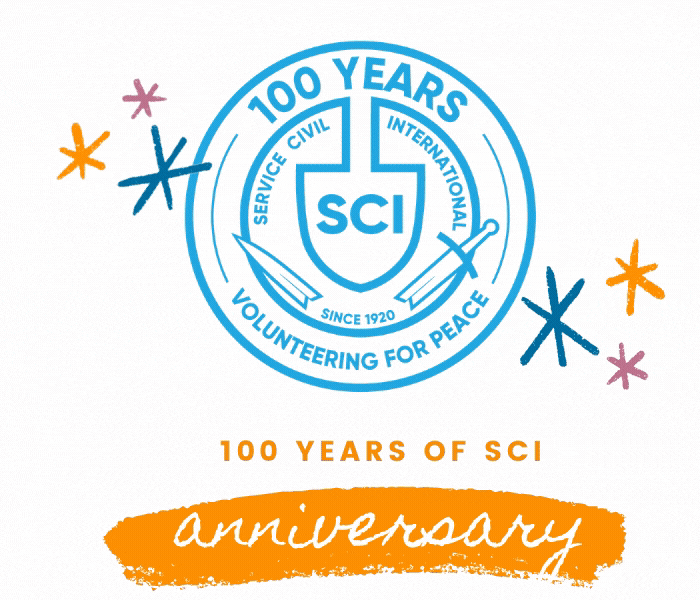 The year 2020 marks Service Civil International's 100th anniversary. To celebrate, SCI organised workshops, activities, and much more. We took a moment as a movement to look back on all the work we've already done, and look forward to everything we will do. We prolonged the our activities to 2021 due to COVID-19 in order to finish all the projects we planned for the celebrations.
Discover our 100 Actions for Peace, learn about SCI history, read the book Word about Deeds and more through the 2020 website dedicated to the centenary of SCI!
And that's exactly what we aimed to do through 2020 and 2021. Celebrating for us meant spreading the peace message through public actions and supporting peace in multiple ways. We collected
 100 Actions For Peace
, addressing and raising awareness on racism, inequality, non-violence, civic engagement and many other topics. Have a look at the results and keep in mind that it is just a sample of what SCI organisation does everyday all over the world.
Words about Deeds
is the result of the work of an international team of volunteers – SCI style! Different articles present important steps and milestones, interesting and exemplary projects and workcamps as well as original sources and portraits of activists from the first 100 years of SCI.You can now
order your very own copy
and delve deep into our history!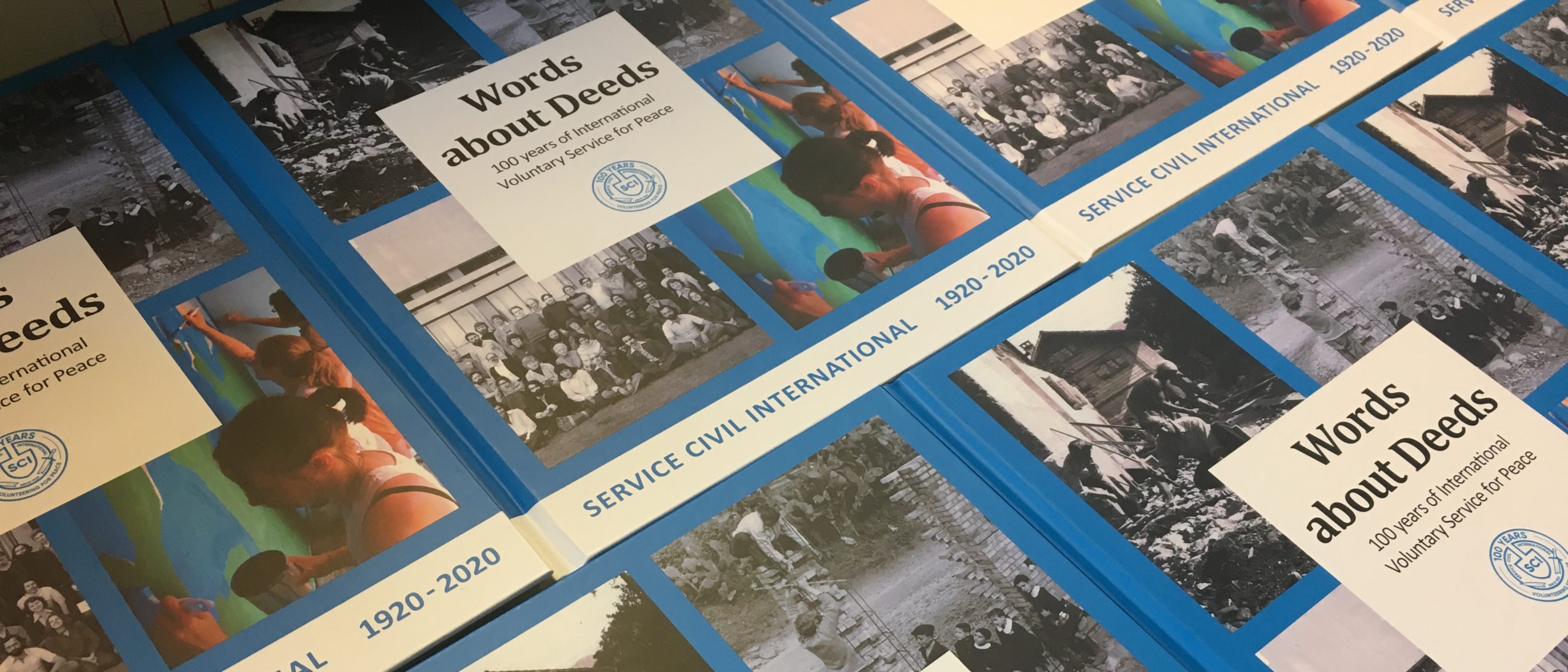 The magic of SCI is created by its people! Discover the stories of volunteers and activitsts that share their workcamp and long-term volunteering stories with us, showing a glimpse of SCI's recent history in a personal way.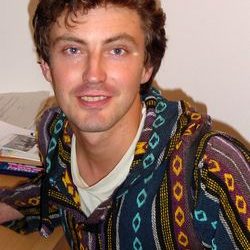 Words by the Campfire is a series of videos presenting SCI's history, narrated by our volunteers and activists. We present a story of how the organisation was created, shaped and developed throughout the years of its activities.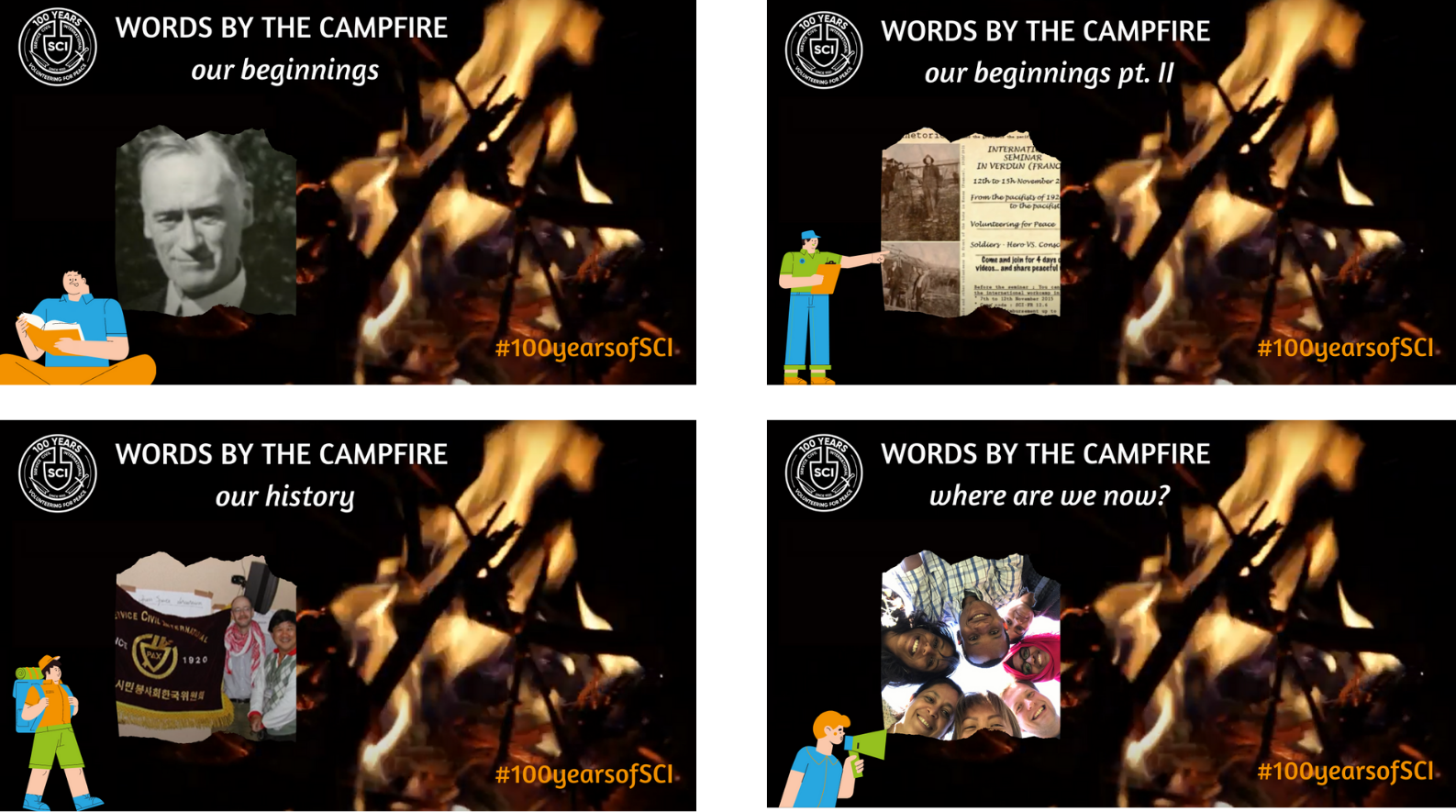 Virtual Museum of SCI exhibits a variety of collection of images, documents and objects from the past 100 years of SCI.