23 May, 2022
Beyond Neocolonialism Training
Call for participants from all around the world
Are you interested in raising awareness for global injustices and how this is related to colonial history? Would you like to participate in the creation of campaigns with young people against neocolonialism? Join SCI Austria in this training course!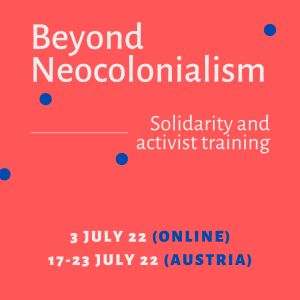 WHEN: 3 July 2022 / 13:30-17:00 CEST
WHERE  Online on Zoom
+ 
WHEN: 17-23 July 2022
WHERE: in Austria for partner countries participants, hybrid for participants from the Global South
APPLICATION : By 6 June 2022
CALL FOR PARTICIPANTS – GLOBAL SOUTH
Due to the massive economic crisis in Sri Lanka, some people don't have enough money to feed themselves properly. Thanks to SCI India – Karnataka group relief fund donations, we were able to organise food distributions and hope to continue them in the months to come!
Are you interested in environmental conservation work of a dry forest in Peru? Say no more! Participate in the workcamp by "GOTAS DE AGUA" in Jaén, Región de Cajamarca (Perú), from 25 July to 15 August 2022! Apply through your local organisation.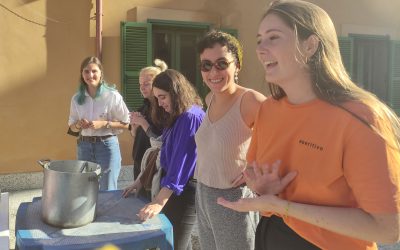 If you are interested in both grassroots political activism and the world of project management, and you would like to improve your professional skills in social project and group management, this ESC project by SCI Italy is for you! From September 2022, for 12 months, in Rome (Italy). Read the call and apply by 30 June 2022.