4 August, 2021
From dreams to actions: call for participants
Become a changemaker for a more peaceful world!
With the approaching "From Dreams to Actions" Online Training Course, we are ready to share our expertise with you, and support you in becoming a changemaker for a more peaceful world!
The course will take place on selected weekends and evenings between 15th September and 3rd October 2021.
At the training course, you will join:
1. Online workshops dedicated to expanding knowledge on peace and its different levels;
2. Parallel sessions (upon your choice) related to different ways of working for peace, including among others:
street actions and campaigning,
advocacy and lobbying for political change,
peace education,
communication campaigns in social media,
daily peace activism;
3. Common online peace action during the International Day of Peace (21 September);
4. Preparation of the local follow-up actions.
LEARN MORE ABOUT THE COURSE PROGRAMME and APPLY FOR THE COURSE
We will review your application on a rolling basis, within 3-5 days.
All those accepted will receive more info about the agenda of the project, including a session guide.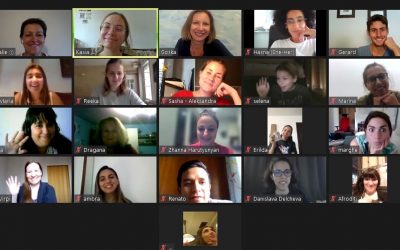 On the 15th of September our long-awaited online training course 'From Dreams to Actions' has began!
Participants from 12 countries met on ZOOM for the first time to begin their journey towards effective peace work. They come from diverse backgrounds and they all joined together for this course, ready to share their unique experiences and grow together as changemakers for more a peaceful future.
Kasia, a new communication volunteer from Poland, joined the SCI International Secretariat in Antwerp. As she begins her journey with the SCI movement, she shares her thoughts, hopes and ideas for her long term volunteering project in Belgium.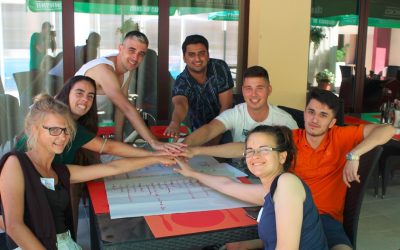 This July, thirty-one youth workers, volunteers and activists from ten European countries participated in a "Volunteering Project Management" seminar organised by CVS-Bulgaria, the Bulgarian branch of SCI. They met in Dryanovo to promote the philosophy and values of volunteering and deepen their knowledge of the volunteer project management.