30 August, 2022
Long-term volunteer wanted in Poznań!
SCI Poland
Participate in the European Solidarity Corps and join the Polish branch of SCI
Stowarzyszenie Jeden Świat, Polish branch of the SCI, is looking for a volunteer to join our team in Poznań.
Requirements
a candidate must come from one of the following countries: Austria, Belgium, Bulgaria, Greece, Denmark, Germany, Finland, Iceland, Netherlands, Croatia, Italy, Ireland, Hungary, Ukraine;
broad-mindedness;
positive attitude and a strong interest in education;
ability to work in a team;
readiness to take initiative.
Tasks:
preparing and running workshops and meetings for youth in local schools on different topics (e.g. human rights, minority rights, antidiscrimination, racism, intolerance, peace education, gender, climate justice, well-being, intercultural learning, solidarity),
promoting youth international projects of non-formal education,
co-leading summer volunteering projects organized by our association for local communities,
helping in running local and international training and courses hosted by our association,
social media management, organizing thematic meetings about countries of origin,
running a film discussion club,
taking care of digital documentation of projects run by our association.
There is also a space to share volunteers' personal interests and passions. ESC volunteers work as part of a team with staff and Polish volunteers in the local and regional community.
What do we offer?
a fully-equipped flat with your own bedroom;
a fixed amount of a monthly support allowance and pocket money (220 EUR);
a city transport card;
polish classes;
thematic trainings;
group and individual training on how to run the workshops, climate justice, social media management, time and project management, and more according to the needs.
Interested? Please apply using the following link: https://europa.eu/youth/solidarity/placement/28629_en as soon as possible.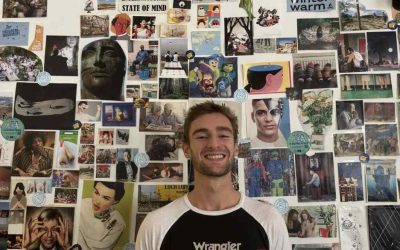 Léo arrived at our office of the International Secretariat here in Antwerp on the 15th of September and he will stay with us for one year. Hello everyone! My name is Léo, I am 23 years old and I come from Lisieux, Normandy, a city in France. I joined the International Secretary to take part in the organising of the International Committee Meeting. I will also be the first point of contact for...
The Summer Short Term Camp was held from 20 to 28 August 2023. Three participants reached the campsite one day before from Mankundu. The local friends arranged the food and accommodation at Bhagot Singh club and since there were no international volunteers or volunteers from out of state, the local unit Members and four members from the Hooghly district joined the camp. Ten volunteers regularly...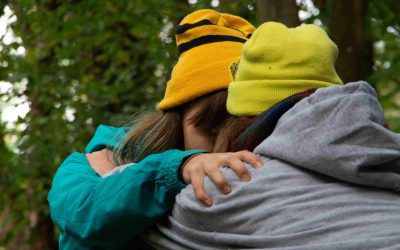 The training will be held from 6 to 15 November in Hollókő, Hungary. This program aims to help you become a better leader through the principles of self-awareness, resourcefulness and accountability.