30 August, 2022
Long-term volunteer wanted in Poznań!
SCI Poland
Participate in the European Solidarity Corps and join the Polish branch of SCI
Stowarzyszenie Jeden Świat, Polish branch of the SCI, is looking for a volunteer to join our team in Poznań.
Requirements
a candidate must come from one of the following countries: Austria, Belgium, Bulgaria, Greece, Denmark, Germany, Finland, Iceland, Netherlands, Croatia, Italy, Ireland, Hungary, Ukraine;
broad-mindedness;
positive attitude and a strong interest in education;
ability to work in a team;
readiness to take initiative.
Tasks:
preparing and running workshops and meetings for youth in local schools on different topics (e.g. human rights, minority rights, antidiscrimination, racism, intolerance, peace education, gender, climate justice, well-being, intercultural learning, solidarity),
promoting youth international projects of non-formal education,
co-leading summer volunteering projects organized by our association for local communities,
helping in running local and international training and courses hosted by our association,
social media management, organizing thematic meetings about countries of origin,
running a film discussion club,
taking care of digital documentation of projects run by our association.
There is also a space to share volunteers' personal interests and passions. ESC volunteers work as part of a team with staff and Polish volunteers in the local and regional community.
What do we offer?
a fully-equipped flat with your own bedroom;
a fixed amount of a monthly support allowance and pocket money (220 EUR);
a city transport card;
polish classes;
thematic trainings;
group and individual training on how to run the workshops, climate justice, social media management, time and project management, and more according to the needs.
Interested? Please apply using the following link: https://europa.eu/youth/solidarity/placement/28629_en as soon as possible.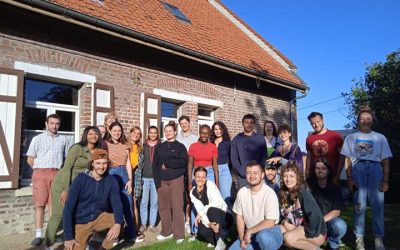 Have you ever wondered what the activities of SCI France are in this late period of 2022?
In October 2022, SAVWA (South Africa Volunteer Workcamps Association) hosted a group of 16 young volunteers from 6 SCI partner organisations in Sub-Saharan Africa. They met in Pretoria for a training which combined discussions on the challenges of gender inequalities and climate change in their respective communities, with hands-on training in permaculture.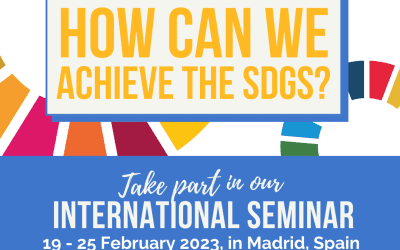 The purpose of the "2030 Agenda Seminar" is to promote the United Nations sustainable development goals, raise awareness and encourage people to take action at both the local and international levels.