3 June, 2022
NEW online peace messengers course!
Sign up!
It is already more than three months ago that the war in Ukraine started, including calls to support Ukraine and the Ukrainian army with more weapons. "Yes! Thank you very much", the arms industry answered. Another voice is needed: a voice for peace, maybe more than ever.
That's why SCI will organise a new online peace-messengers course:
each Sunday from 12 June to 10 July 2022; 10:00 – 12:00 CEST
on Zoom
💰 it's for free!
There will be assignments in between and you will explore peace with other same-minded persons.  Moreover you will learn the basic ingredients to be a peace-messenger: to facilitate small (workcamp-)groups in order to educate for and about peace.
💡 Interested? Apply through peacemessengers@gmail.com
by 9 June 2022, by providing the following information:
Name:
E-mail address:
Country / SCI branch:
Short motivation
For more info, please contact peacemessengers@gmail.com.
Due to the massive economic crisis in Sri Lanka, some people don't have enough money to feed themselves properly. Thanks to SCI India – Karnataka group relief fund donations, we were able to organise food distributions and hope to continue them in the months to come!
Are you interested in environmental conservation work of a dry forest in Peru? Say no more! Participate in the workcamp by "GOTAS DE AGUA" in Jaén, Región de Cajamarca (Perú), from 25 July to 15 August 2022! Apply through your local organisation.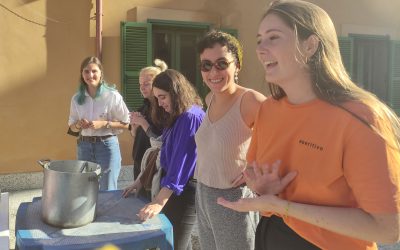 If you are interested in both grassroots political activism and the world of project management, and you would like to improve your professional skills in social project and group management, this ESC project by SCI Italy is for you! From September 2022, for 12 months, in Rome (Italy). Read the call and apply by 30 June 2022.