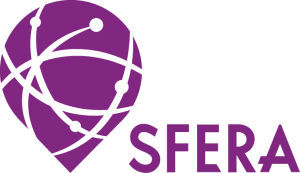 Address:
Piskunova str., 27, Nizhny Novgorod, 603005
Russia
Phone number:
+7 831 430 47 03
This organization is reachable by email via this contact form. Don't hesistate to contact them if you have any questions, they will be happy to hear from you.
SFERA Movement is engaged in international voluntary projects since 2007. We offer an opportunity to go to any country for a duration of between two weeks to a year and we also coordinate voluntary projects in Russia.
Mission of our organization is to create equal opportunities for self-realization and satisfaction of the public needs of all people through volunteering and charity.
Main areas of our focus:
Organization of international workcamps on the territory of Russian Federation. Since its inception, SFERA Movement has already organised almost 100 camps in various regions of the Russian Federation.
Sending Russian volunteers to workcamps abroad. Every year we help up to 400 young people from Russia to travel to such projects.
Implementation of long-term projects in Russian Federation with participation of foreign volunteers within the framework of the European Solidarity Corps (formerly Erasmus+ Youth program, EVS). Since 2007, we have helped to implement more than 150 long-term social projects in Russia.
Sending Russian youth to long-term voluntary service projects abroad – already more than 350 Russian volunteers took part in various social projects.
Organization of youth exchanges, conferences, forums, seminars, trainings on non-formal education and leadership, volunteer actions, etc. on the territory of Russia and sending Russian participants to similar projects abroad. Since 2007, we have organised more than 30 local and international events.
Additionally, more than 100 young Russian activists have been sent abroad to participate in training programs.