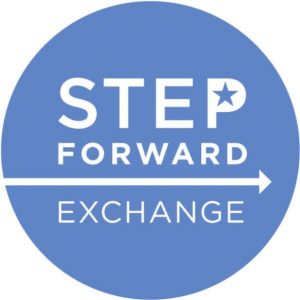 Address:
33/2 Ly Van Phuc, Dist 1, Ho Chi Minh City, Vietnam
Vietnam
Phone number:
+90 2968254
This organization is reachable by email via this contact form. Don't hesistate to contact them if you have any questions, they will be happy to hear from you.
STEP Forward Exchange is a youth-led organisation which is first registered in Adelaide with 3 targets :Community Development, Peace Development and Personal Development. STEP Forward Exchange was established in 2014. In 2015, STEP became a Vietnamese contact member of the Service Civil International.
Vision
Promoting Peace, Diversity and Positive Community Changes by developing Global Citizens
Mission
Developing a new generation of Global Citizens with Global Competency (Knowledge, Skills, Attitude and Values) by engaging Youths in different non-formal learning activities
Connecting people from different backgrounds and countries, especially Vietnamese and global through incoming or outgoing international exchange programs.
Providing better livelihood for economically and socially disadvantaged groups
Their projects focus on 3 key areas
COMMUNITY DEVELOPMENT
Improve the lives of impoverished families, especially in rural areas through construction and reparation of housing, accessing to basic service such as health center, library, etc. This will be aided by workcamp programs encouraging international and local volunteers to fundraising and take an active role working on individual projects.
Encourage educational and economic development in the local area through the provision of educational opportunities for children through interactions with international and local volunteers.
CULTURAL EXCHANGE
Encourage and improve cultural awareness and understanding between local and international communities.
Provide a platform for people from different countries to develop an understanding of various cultures and customs through a collective goal.
YOUTH DEVELOPMENT
Through experiential learning encourage people of all backgrounds, especially youths to improve self-awareness, knowledge and social understanding, learn new skills ; develop existing talents ;explore their potential to achieve in order to contribute to the betterment of our society