No War Anywhere!
Engaging youth in antimilitarist education
2022 has seen the escalation of war in Europe and around the world. SCI Austria and GAIA Kosovo organized the project "Not Your Soldier" in order to strengthen antimilitarist education within SCI and to bring together young people affected by military conscription.
SCI, a historic peace organization, needs to take a stand against war and militarism and its effects around the world. SCI has to form alliances with other peace networks (such as War Resisters International and International Fellowship of Reconciliation). The question of how to communicate on these issues, in a coherent and efficient way, as a global and diverse movement, led to writing No War Anywhere!.
This project is bringing together young people from different European realities to exchange on the topic and to get active. It is addressing urgent and important questions (such as antimilitarist utopias, nuclear disarmament, military-industrial complex, etc.), and offering young people the space and tools to stand up for peace.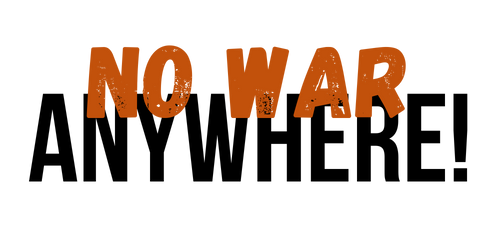 Explore alternatives to militarism and map possibilities for antimilitarist futures with young people
Create spaces for discussion and exchange, and organise grassroots peace campaigns
Inform a wide network of young people about the importance of Peace through a large, connected, international campaign for International Peace Day 2023
Create an open and accessible tool for communication, advocacy, and campaigning, and harmonise a communication strategy within SCI
Define a clear action plan to strengthen antimilitarist education in SCI and improve cooperation with antimilitarist networks
The project includes 2 in-person activities, 1 virtual one, grassroots communication campaigns and the development of an online course.
Seminar "Utopias Against War"
Training "Strategies Against War"
25 June – 2 July 2023 in Vienna
The second in-person activity was an advocacy and communication training, hosted by SCI Austria, in Vienna for 24 young people. It allowed participants to know more about advocacy around this particular topic and to initiate their peace campaigns, on very diverse topics. Subscribe to NWA! newsletter to be informed regularly on the campaigns' progresses.
Communication campaigns
July-September 2023 in different countries
During the summer will take place the communication campaigns that participants are developing. The aim is to advocate for change and to bring visibility to antimilitarism and its effects and consequences.
Virtual exchange
September 2023 online
In September, a virtual exchange will happen, with all interested in the subject. It will enable everyone to know where the project is at, to make the conversation broader, to bring in more perspectives and to start building a common antimilitarist communication strategy.
Online advocacy and communication course
End of 2023 online
One of the final outcomes of No War Anywhere! is the online course on advocacy and communication on learning.sci.ngo. The content will be created by both the team and the participants in all of the activities.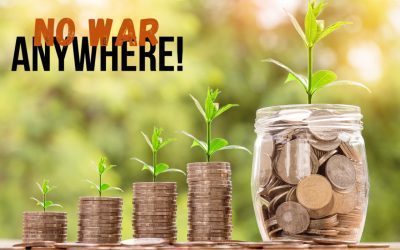 Do you want to organise an action for International Day of Peace? Send us your proposal and you might qualify for funding!
read more
The IS will overview the No War Anywhere! project, will manage logistics and communications and will support the creation of the online course.
SCI Austria will host the communication and advocacy training, that will happen in July in Vienna, Austria.
The No War Anywhere! project is co-funded and made possible by the Council of Europe through the European Youth Foundation and the European Commission's CERV Programme.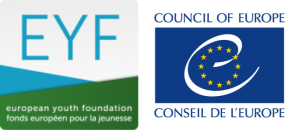 .