A Route To Connect was a project of SCI supported by the European Youth Foundation focused on spreading awareness about the refugee situation in the Balkan route, giving a voice to the stories of refugees and empowering youngsters to take action.
The main aim of the project was to build bridges between European society and refugees, as to promote a more inclusive and peaceful society.
Hence, the objectives of the project were:
raising awareness about the conditions of refugees
spreading and disseminating stories of refugees
activating and empowering youngsters
giving visibility to local associations and actions run by refugees
reaching various components of European society with a realistic image of refugees
The A Route To Connect project was divided into the following three main activities:
Inspirational preparatory seminar, 10th - 15th March 2017
The seminar was hosted by SCI Catalunya and was held in Alt Emporda, Catalonia, Spain. It was a seminar focused on the Spanish Civil War, which was a starting point from where the project team opened their perspective and analysed the global consequences, dangers, risks and best practices on forced migrations. From there they refocused and closed perspective again and reflected together on the current refugee situation. You can read more about it here.
Field study trip on the Balkan route, 15th May - 2nd June 2017
The participants traveled among 5 countries along the so called Balkan route and met refugees, locals, local governments, NGO's and volunteers. The aim of the journey was to give a voice to the refugees by collecting and distributing their stories and activate the refugees in the camps by setting an example of youth and volunteer work. You can find more detailed information about the route, below throughout this page.
Awareness Raising Campaign, June - December 2017
After the field study trip, the participants followed up on the experience and implemented local public events in their home countries during the summer of 2017 concentrated around three key dates: World Refugee Day (20 June), International Youth Day (12 August) and International Day Of Peace (21 September). The final event was held during SCI's International Committee Meeting (General Assembly) in Barcelona, Spain, in December 2017.

Why we crossed the borders for a better Europe
The international group has travelled along the so called "Balkan Route", what used to be the so called 'humanitarian corridor' for people arriving to Greece to seek refuge in the European Union. The team was responsible for the implementation of the project. The members of the team took care of organising key activities and ensured the quality of projects outputs.
Their reasons for this journey were to:
increase the links between civil society and people who live in refugee camps, as to reduce the growing isolation we are experiencing

collect stories of the Balkan Route

empower people living in refugee camps – especially those who are filling in social roles among their peers on a voluntary and autonomous basis – through the recognition and promotion of their work

connect people, build solidarity networks and support existing solidarity networks

preparing a group of experts with a good knowledge and a deep background understanding of the refugee issue, so that they can create follow up projects based on experience and insight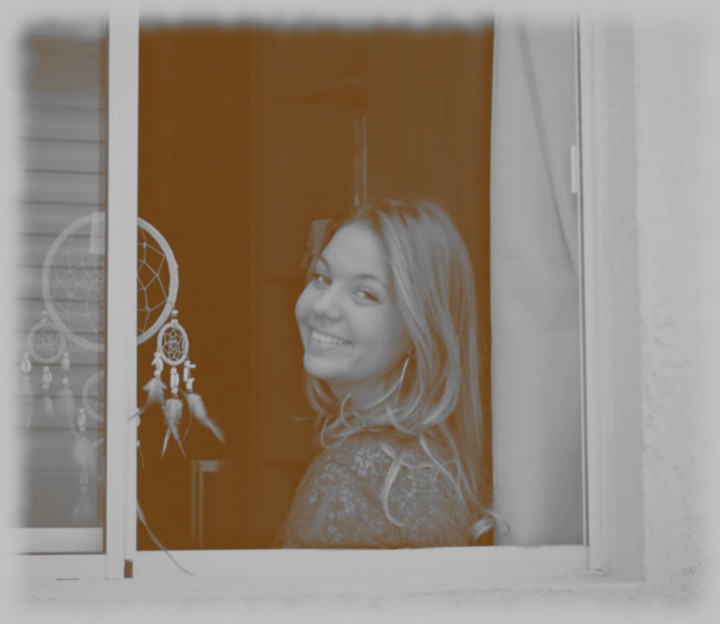 Universal Citizen Team
Yousra
"I am a traveler and a learner. I have been volunteering in several countries for years now, focusing specially in disadvantaged communities. My father was Syrian and that is one of the many reasons why I am looking forward to the Route: I will never be able to see the Syria he told me about but I do really want to help the Syrians (and others) find a place where they can feel home again."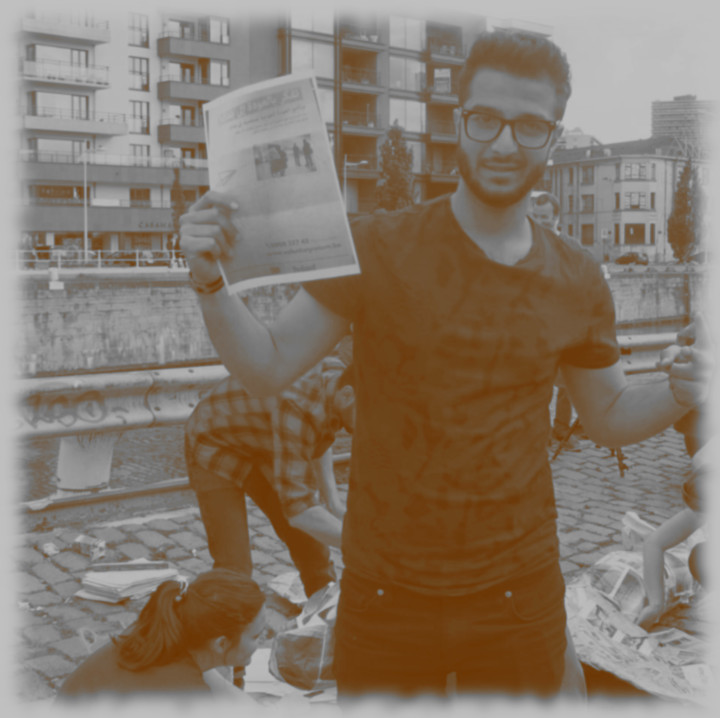 Universal Citizen Team
Mustafa
"I am the co-founder of refugees got talent. Originally from Iraq, I studied English at the university of Mosul. I arrived as an asylum seeker in Belgium in 29/7/2015. Refugees got talent let artists practice their art in a fully -equipped workspace, it offers a platform for artists to display their work and creates a supportive community that encourages the artists to integrate in the Belgian art network."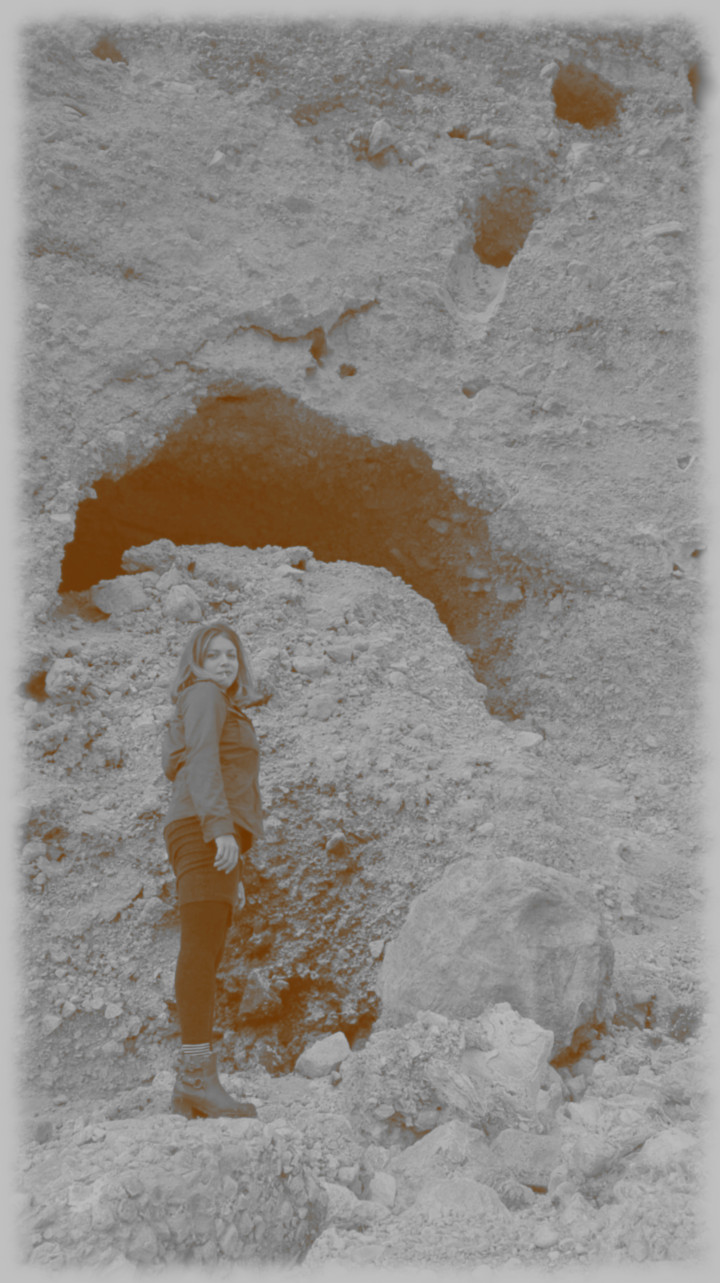 Universal Citizen Team
Deborah
"As an EVS, I am currently involved in the work of the Greek Forum of Refugees, in Athens. Defending human rights and being an activist are definitely my way. Since I'm here, I have been able to enhance my understanding of what we call the 'refugee crisis'. For me, participating in the Route to Connect is an amazing opportunity to have more knowledge about the intricate situation of the persons seeking international protection in Europe today."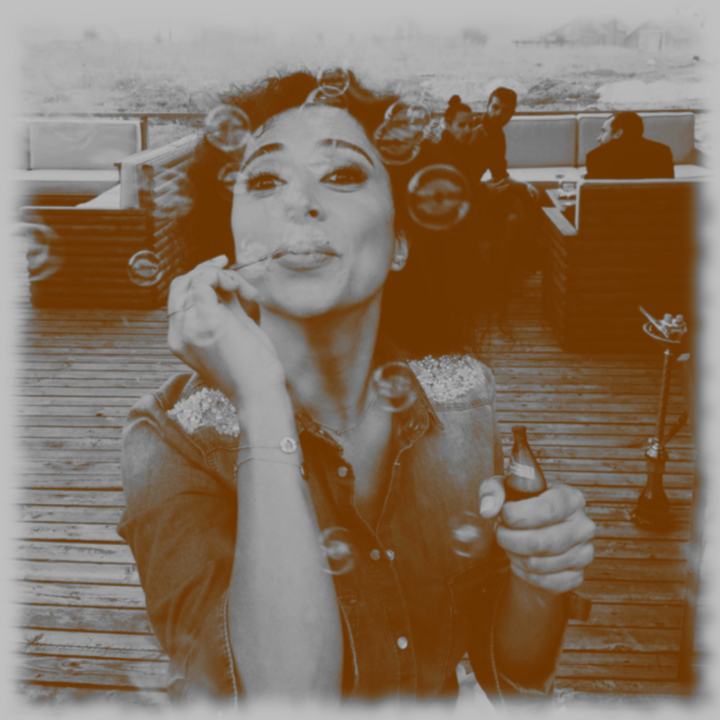 Universal Citizen Team
Sabine
"I am a
clown
and storyteller. I have been working with refugees and disadvantaged communities for over 10 years using art as a vehicle for psycho-social support. I believe in the power of stories and in the power of
laughter and play
and super excited that we will have them all during the Route to Connect project."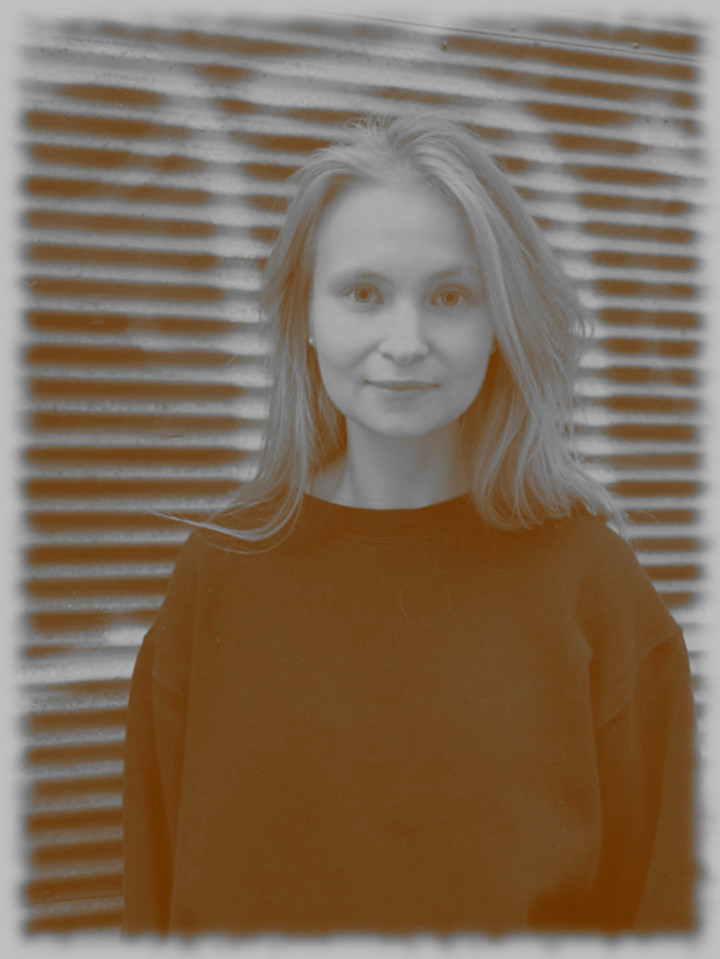 Universal Citizen Team
Suvi
"Iam currently carrying out an EVS project in the International Secretariat of Service Civil International in Antwerp, Belgium. I coordinate the Building Bridges Campaign, which aims to raise awareness on the issues facing those seeking refuge and asylum. I have several years of experience volunteering with immigrant children in Finland. I look forward to learning more and face new challenges during A Route To Connect project."
Universal Citizen Team
Claudia
"I am currently volunteering at Service Civil International Switzerland's office for my EVS project. Before joining SCI world, I was already interested in the issue of migration and refugees, and when I came to Switzerland I got involved in SCI's Building Bridges campaign. But there is so much more to learn and do, so I can't wait for the A Route to Connect project to begin!"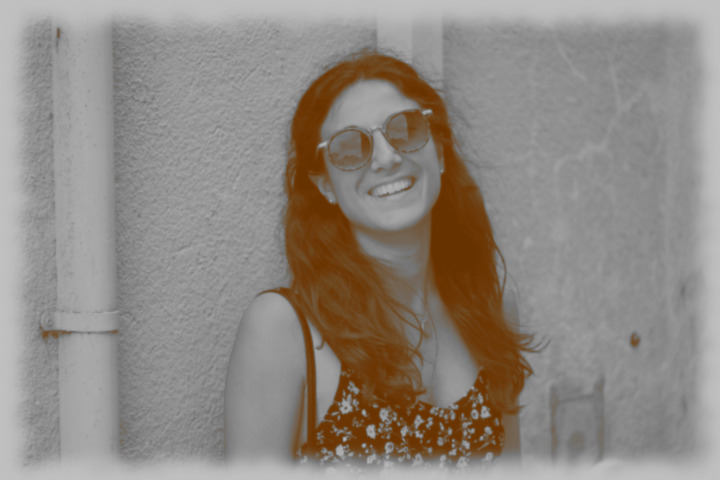 Universal Citizen Team
Marta
"I'm a people stories' lover, an enthusiastic about new cultures and a very curious person who has always believed communication has a strong power for change through information and awareness.. For the past 2 years I have been envolved in the refugees topic while working with a Spanish NGO responsible for rescue tasks in Lesvos and in the Mediterranean. I strongly defend that all of us are people, no matter where we were born and the injustices that came along, and that no ones deserves to struggle. With the Route to Connect project I hope we will be able to listen to the real stories of real people, that will help us to raise awareness on the situation, and to ease the path of those that we will encounter on the way."
Universal Citizen Team
Katri
"I study Middle Eastern Studies at the University of Helsinki. Human rights, migration and peace work are of great interest to me, and I am active in different peace organisations. With Service Civil International I have worked with refugees on volunteer work camps and in different events and projects. I have also organised regular activities for refugee children in a reception centre. On the Route to Connect project I am hoping to gain a deeper understanding on the hardships refugees face on the borders of Europe and to gain skills that I could apply in my organisation work at home."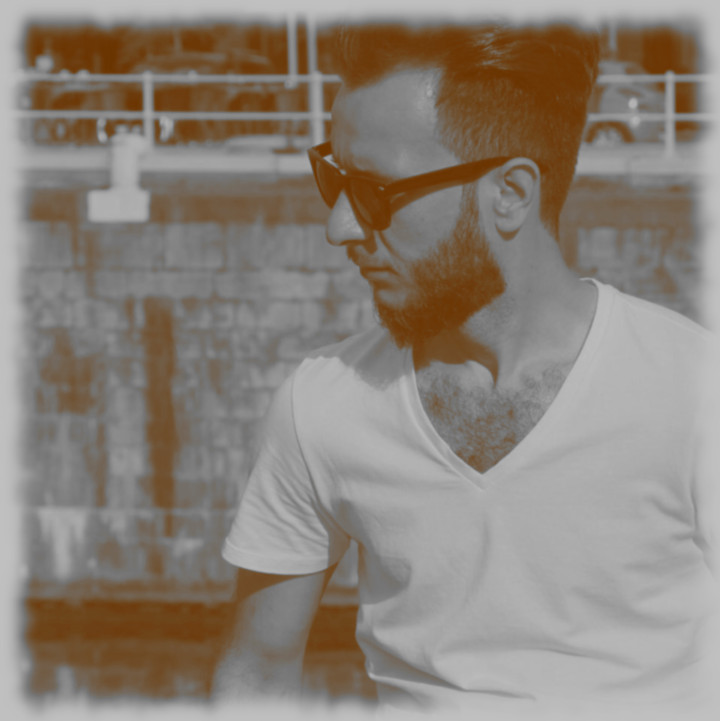 Universal Citizen Team
Ahmed
"Originally from Iraq, I studied English at the university of Mosul. I arrived as an asylum seeker in Belgium in 29/7/2015. I am co-founder of Refugees got Talent. We provide a community and a workspace for artists who happen to be either refugees or asylum seekers in a foreign country."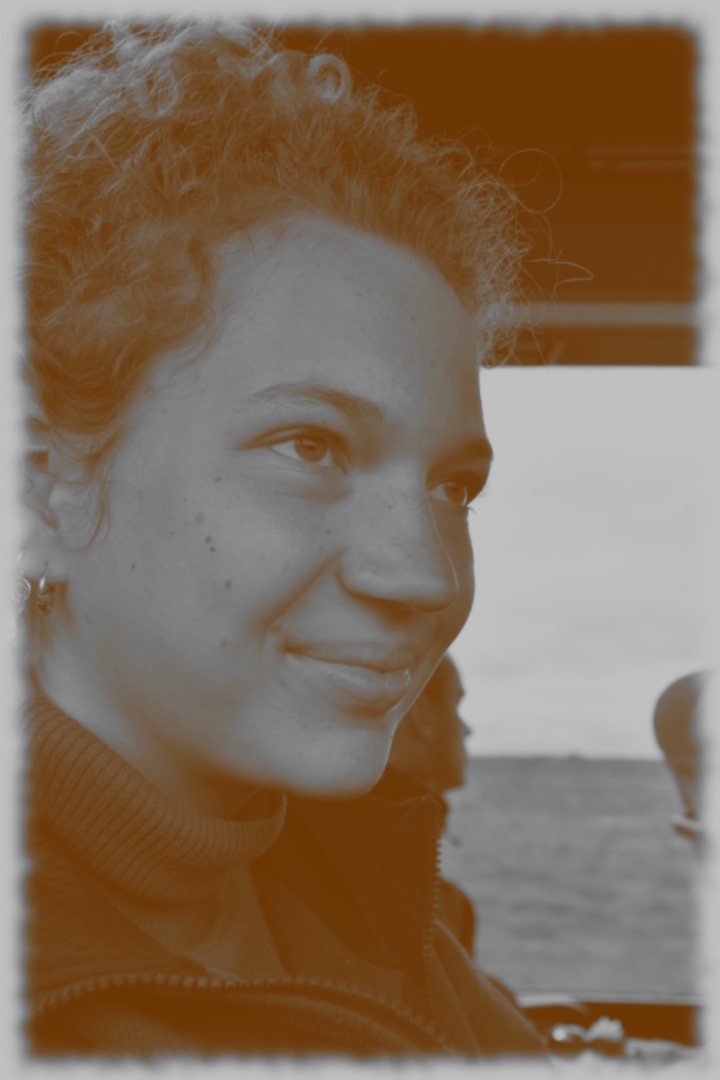 Universal Citizen Team
Lea
"I was given the name Lea- and before defining myself as something specific, I would say that I am a human, and therefore a being whose existence is intertwisted with the people and nature around through the striving for a truthful life.  I've started to work with people seeking for refuge through a theatre project in my hometown in Germany, and since then have continued to be involved in volunteering with people who have been forced to flee their homes. I like to observe and transform the world around me through all kind of media and arts, using them as a tool to tell stories. At the moment, I am volunteering in GAIA Kosovo, an environmental peace organization and Kosovo's SCI branch, working with children in an alternative educational space and supporting work in the organization."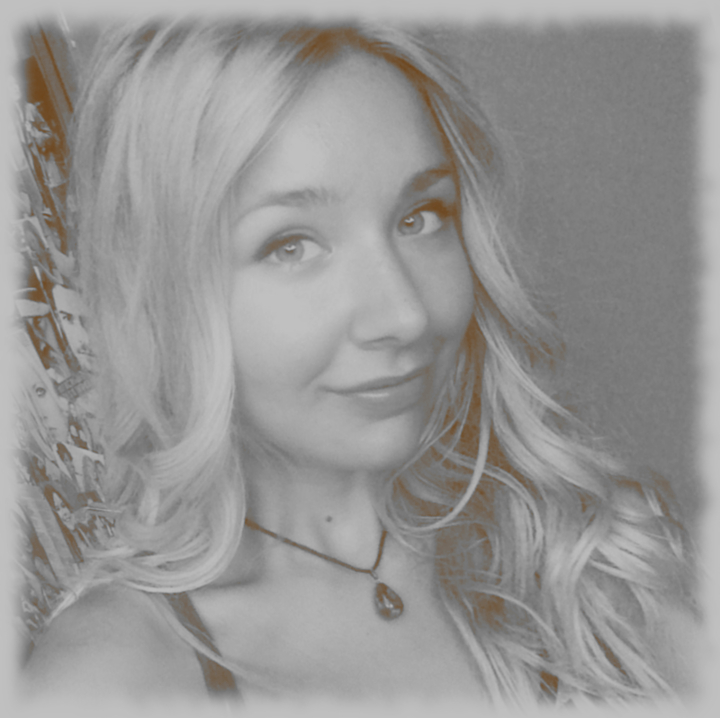 Universal Citizen Team
Sonja
"My name is Sonja, coming from Serbia, and im one of the trainers of a ,,Route to connect" project. I started doing my volunteer work 2 years ago in the Serbian SCI branch called  Volunteer Centre Vojvodina (VCV). I was doing a lot of work with kids in schools, with refugees on the field, and other things. Right now, besides my volunteer work in VCV Serbia and this project, Im working for another NGO in official refugee camps in Serbia."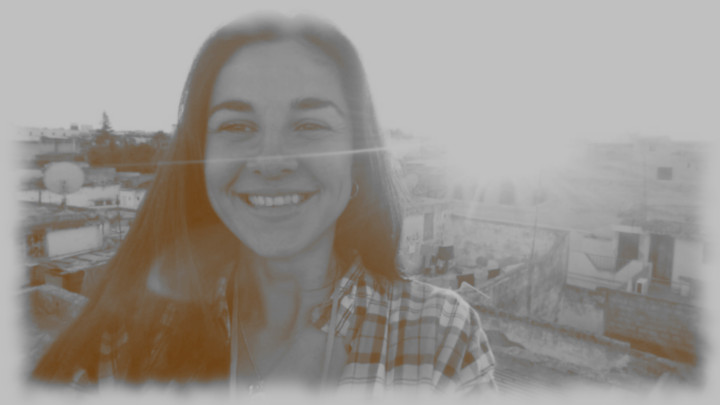 Universal Citizen Team
Jelena
"I'm just starting volunteering and I hope that Route to Connect will be the first of my many future similar projects. I'm a Balkan child myself so this project is personal and close to my heart in many ways. I can't wait to get started!"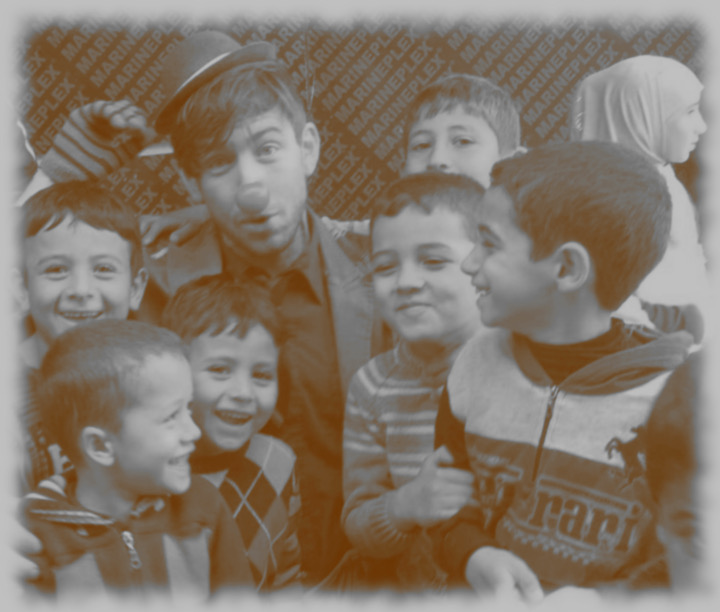 Universal Citizen Team
Clay
"As founder of the Emergency Circus and member of Clowns Without Borders and the Gesundheit Institute I have visited refugees in 22 countries around the world. I've given keynote speeches on the importance of clowning in difficult situations at the Counterplay conference  in Denmark, the Institute for Advanced Teaching and Learning at the University of Warwick, and at countless schools across the US. I've seen first hand the positive power of spreading joy in difficult places and sharing the stories that bring us together as humans."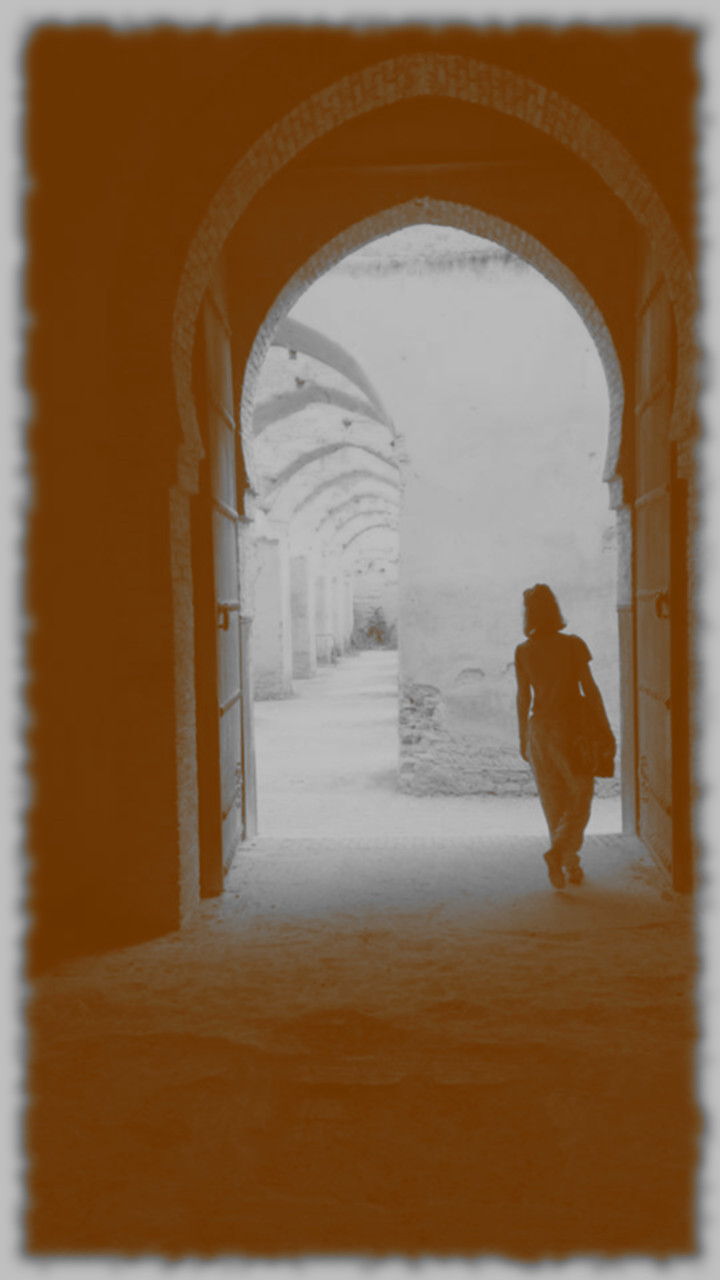 Universal Citizen Team
Ilaria
"Passionate about languages and anthropology, I am currently working in a project for asylum seekers in Italy. Modern nomad recently I discovered the sedentarism, but I am still wondering If I can adapt to it."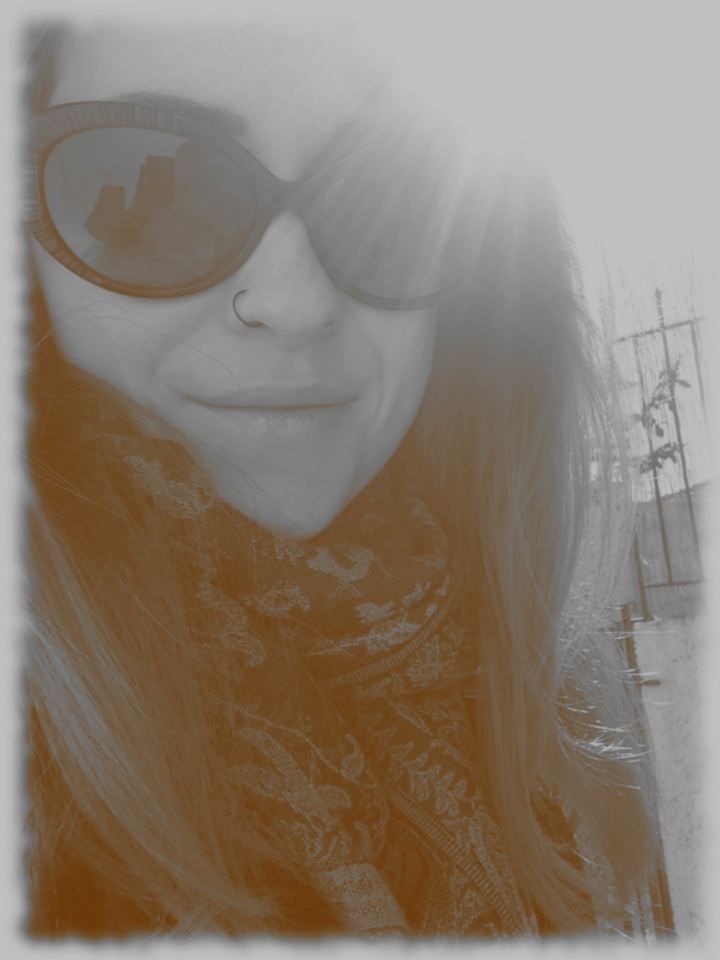 Universal Citizen Team
Carmen
"I have only a certainty in the life: nothing is certain. Everything can always change, and we have always the power to make all better. I used to work as a journalist and I used to read all the news from the world until the moment I decided to go to see the reality by my eyes. Then, I literally discovered the World and I've made a choice: I need not just to tell what I see but also I need to do what I can. I'm currently an EVS volunteer in Thessaloniki, Greece, in a NGO called United Societies of Balkans"
Universal Citizen Team
Aleksandra
"I am an activist that stumbled upon humanitarian work in 2015 with the influx of refugees in need of aid and services through the Balkans. During the peak of the crisis, I organized volunteers and allocated aid, and found creative ways to support the refugees in their movement as well communicate and coordinate with fellow volunteers and organizations providing aid on different points on the route."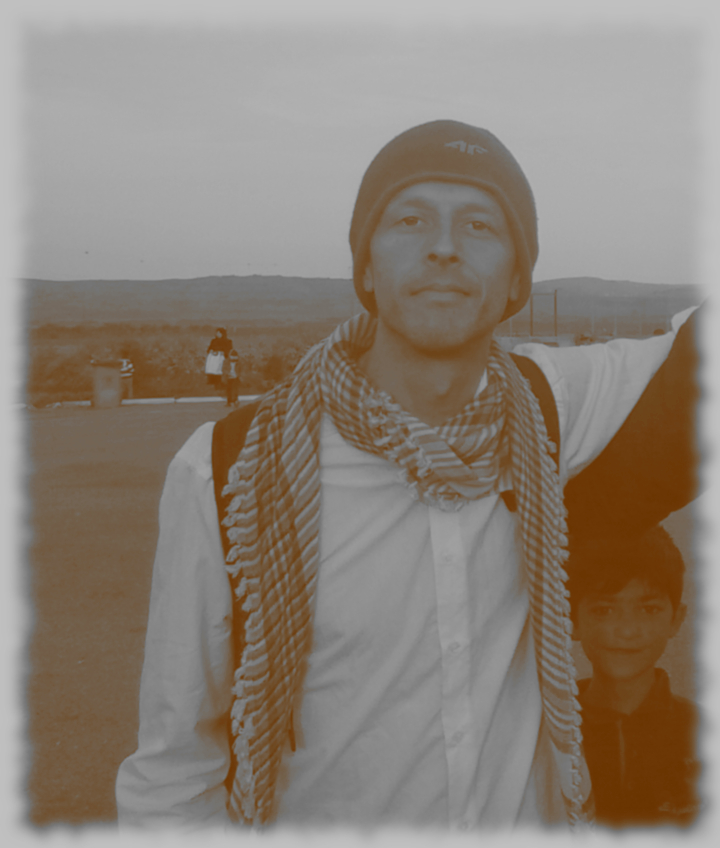 Universal Citizen Team
Yahu
"I have spend quite some time at the borders.  I never forgot one evening at a Serbian border crossing.  I had spend over 48 hours running trough the mud fields, talking to thousands of people, a river of people fleeing North as if some monster in the middle East scared the life out of everyone. Those days they was all suffering, cold, wet, panicking, helpless,… While resting on some border post and observing the apocalytical scenery passed a father with his daughter, 4 year old something, both one bag with all their belongings.  They where smiling, he was singing a song.
I study Yoga and medicine and I am and artist and believe in the power of stories "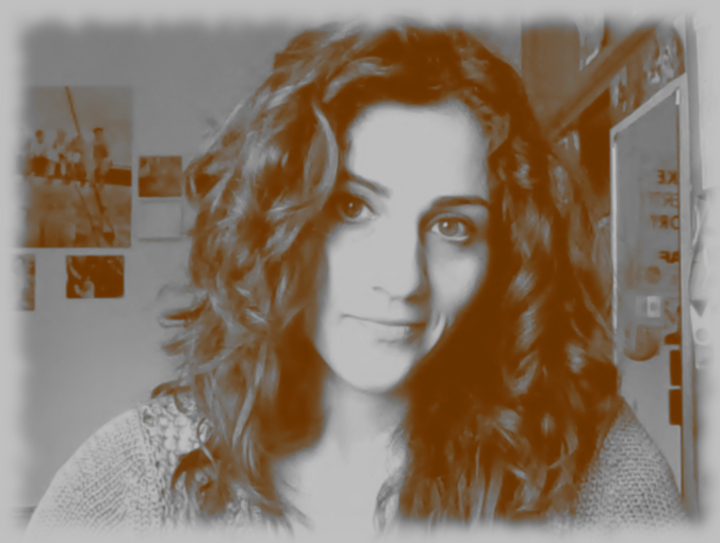 Universal Citizen Team
Nerina
"I spent six months in Turkey last year, researching about migration routes and traveling along the South-western coast. Currently I am working in a social promotion association that works with audio and radio. We organize auto-biographic workshops for migrants in which we use audio as a story-telling instrument. I am looking forward to starting this new journey"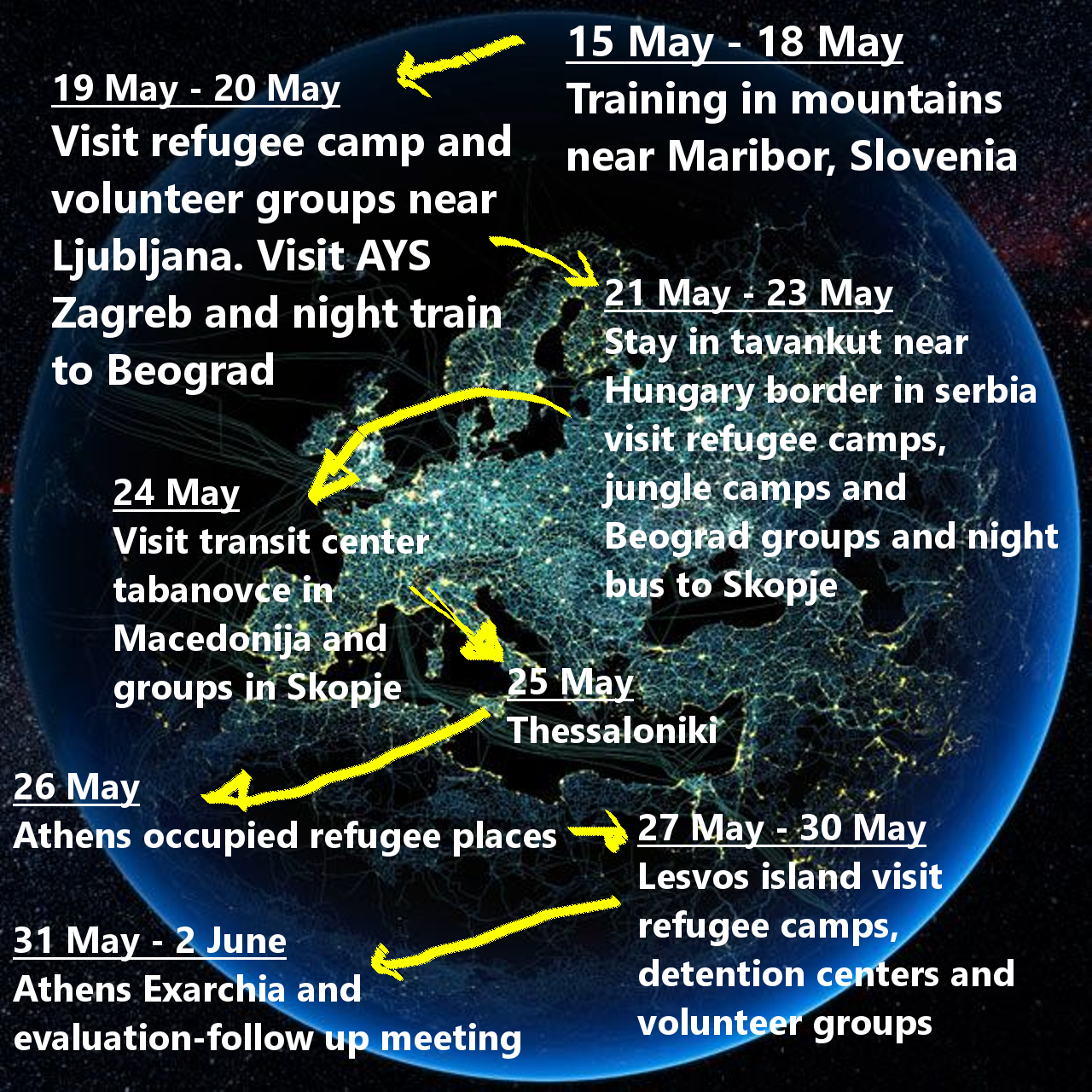 "We would like to thank all the people involved in this project behind the scenes, and everyone who showed interest to support us in this work.
We would like to thank especially Sara Turra and her team for reaching out to volunteers and people seeking refuge stuck at the borders and creating these opportunities to empower our re-actions to injustice. May human values always win.
Peace"

Take a look at the work of art from talented Lea, whose drawings captured some of the most emotional, memorable moments during our trip throughout the Balkans. On every drawing is written where it was created. Enjoy!

In this section you can find precious audio footage that was made during the Balkan study trip. You can listen to them by clicking on the images. We thank our friend Nerina for making this happen!

Alahhdin, a Palestinian refugee currently located in Greece, has a message to the world
Audio recording: Nerina Schiavo
Video editing: Suvi Helko
Photograph: Suvi Helko
Music: Clay Letson
Voice: Alahhdin

A young refugee girl in Greece sings a song to the world
Audio recording: Nerina Schiavo
Video editing: Suvi Helko
Photograph: Claudia Strambini

This is a poem collected from a refugee in Serbia in spring 2017
Audio recording: Nerina Schiavo
Video editing: Suvi Helko
Photograph: Yousra Makanse

This poem was collected in the jungle of Serbia in spring 2017
Audio recording: Nerina Schiavo
Video editing: Suvi Helko
Photograph: Yousra Makanse

You can find several thoughts and testimonial stories from the visited places, divided by country, by clicking on the images below. Additionally, some personal impressions you can read here.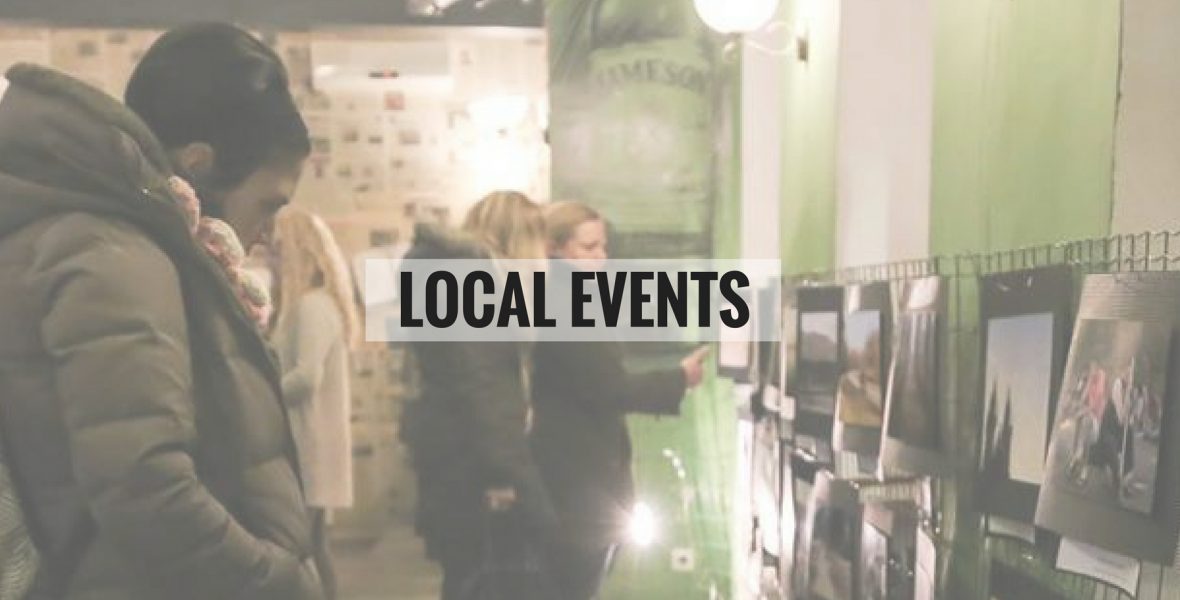 What did they do after the Balkan route study trip was over? They organised follow-up events in their local communities to raise awareness on the refugee situation!
Click on the event description of the different events to find out what kind of projects have been implemented during the follow-up phase.
Kosovo
Organization: GAIA SCI Kosovo
Title of the event: "BREfest – Sharr is more than snow"
(Uproot root deep – Exhibition and Exchange)

Date: 11th – 13th August 2017
Event description
From 11th to 13th of August 2017, a nature- and mountain gathering was organized by GAIA Kosovo and friends, bringing people from various backgrounds together under the peaks of the Sharr mountains, on the joint exploration of connection with the mountain, each other and themselves, exploring different topics that gather around the topics of Freedom, Justice and Equality in both social and ecological sense.
The 12th of August was dedicated to the topic of discrimination and violence, exploring different examples from all places and times through different activities. The Exhibition about the "Balkan Route" was the core part of the day's activities, linking the history of Sharr mountain- a trans-border region with a history of migration throughout the past centuries itself to the ongoing humanitarian crisis on the Balkans and beyond. The exhibition connected visual impressions from the Route (Photos, Drawings) with written testimonies that were collected during the RtC Study Field Trip.
You can find more information about the exhibition and the festival itself here.
Serbia
Organization: Volunteers center of Vojvodina (VCV Serbia)
Title of the event: "Putevi koji se prepliću // Routes that intertwine"

Date: 25th September 2017
Event description
The event was organized in order to present the situation and impressions of volunteers that were travelling along the Balkan route thanks to this project – having a photo exhibition, a film screening and story sharing. It was extremely important to share these experiences with other people in order to gather the impressions from the 2-week-trip once again in one place, but also to let others know what is currently happening with people seeking refuge along the Balkans.
The "Putevi koji se prepliću // Routes that intertwine"  event took place in the Youth center CK13. It gathered activists from other organizations but as well some people that were not involved in the topic before, but were interested to hear and  see more about the "A Route to Connect" project.
The Photo exhibition consisted of photos throughout all stages of the journey, connected all together with a thread, so it had a visual representation of a consistent flow between the activities along the route, with descriptions under every photograph.
Along the photos from the journey, the participants also had the chance to see photographs of talented Aboozar Soltani from Iran, that participated in many photography contests because of his amazing talent and sense of details. He was at the time based in one of the reception centers in Serbia (Šid area).
Visitors of the event had the chance to see and take the Universal Citizen booklets that were shared to people along the route. The booklet provided basic information mostly about first aid conditions, on 3 languages – English, Farsi and Arabic.
Additionally, the donation box for independent volunteer groups that operate in North of Serbia was set up. In exchange for donation, visitors could get a bag with quotes from stories written by volunteers that attended the journey. Also the website address was on the bags for the visibility of the project.
Some parts of the movie from the journey, that was still in the editing phase, was shown to visitors as a visual material of all the things seen and experienced along the Balkan route, after saying a few words about the project and it's development.
Italy
Organization: Servizio Civile Internazionale (SCI Italia)
Title of the event: "Fake news: come costruire paure e alimentare razzismo"

Date: 12th July 2017
Event description
The event took form as an open debate in order to deepen the situation of migrant people in Italy and other parts of Europe (e.g. the Balkans), especially in relation to how mainstream media and social networks depict them and manipulate the news about this topic, thus contributing to create a hostile and racist society towards them.
Furthermore it was emphasized the role of independent grassroots media and the presence of volunteers and activists engaged in border/transit areas and wherever human rights violations related to migrant people's conditions take place. In order to enforce this vision it was created an audiovisual exhibition with pictures taken by Nerina Schiavo (A Route to Connect participant) during the field-visit along the so-called "Balkan route".
The photo exhibition was accompanied by 4 audio installations of stories collected in the same frame, telling what's happening at socio-political level as well as the daily life of migrant people trying to cross the borders. Lastly it was organized a dinner for all the people attending (more than 60) as well as migrant people benefitting from the daily activities of La Città dell'Utopia, SCI Italia's local project where the event took place.
Link to the event is here.
Switzerland
Organization: SCI Switzerland
Title of the event: "Dance and theatre with kids (Reconvilier BE)" (workcamp)

Date: 30st July – 12th August 2017
Event description
SCI Switzerland organized this dance and theatre week for kids from the asylum seeker center in Reconvilier together with children living in the village. The aim of this integrative project was to give the possibility to kids from refugee centers to have a rich exchange of experiences with local kids and to improve their local language skills in a creative context. This was accomplished with a mix of dance and theatre playing activities. At the end of the second week, they present their work. About 25 to 30 kids between 6 and 13 years old participated in the project.
The connection between "A Route to Connect" and this workcamp was established by sharing the stories from the project through the print magazine from SCI Switzerland by the volunteers in this follow up project. By organizing this project SCI Switzerland confirmed it's commitment to working with refugees while pointing out the importance of creating opportunities of integration and connection with the local population – especially through theatre and games. It's efficiency was also apparent in "A Route to Connect" project, where clowning performances in refugee camps were essential, when it comes to creating connections with people in the camps and within the local community.
You can check out the magazine here!
Greece
Organization: SCI Hellas
Title of the event: "Common grounds; Beyond boundaries"

Date: 21st September 2017
Event description
This event consisted of different activities. A cooking session enabled people from different backgrounds to meet and share their own cooking skills and ideas, before having a lunch open to everyone. A photo exhibition composed of the materials produced during the study trip was displayed, along with a second one created by several migrant women. A street action was also held to distribute short anti-prejudice guides to the passers-by. Eventually, the screening of a documentary about the situation of refugees in Europe today was proposed.
Macedonia
Organization: CID Macedonia
Title of the event: "The Journey" – a publication event
Date: 21st September 2017
Event description
As part of the project "A Route to Connect" and part of the Building Bridges campaign, the Center for Intercultural Dialogue decided to create a video to represent the hardship of the refugees in Europe, with a special accent to those who have crossed the Macedonian border and have been hosted, or are still in a way stuck, in the transit centers in Tabanovce (close to the Serbian border) and in Gevgelija (close to the Greek Border). They wanted to focus on the negative sides (showing "actors" demonstrating their hard road through Macedonia, having their stories told in the background) as well as the positive ones.
The promotion of the video was organized in the premises of the youth center MultiКулти to which around 20 young people shared their comments, critiques and suggestions. After the small welcome and opening of the event, they had a small introduction about the agenda of the event after which a small presentation of the refugee crisis commenced. A couple of stories from refugees were read from the publication after which the discussion was continued in the same direction. Following the whole event, there was a small cocktail where the young people were able to enjoy the discussion in an informal way with some food and drinks.
Portugal
Organization: MEDesTU
Title of the event: "Connecting People"
Date: 23rd September 2017
Event description
The event was held in the center of Porto, during all day through the following 4 different activities:
1. Tourist itinerary "Moorish/Arabic heritage" – Tour around Porto finding the "Moorish/Arabic heritage" visiting very known museums from Porto with the moorish marks (09:30 – 12:30)
During lunch time a conversation about the experiences till now in the Route to Connect project was held with the participants (12:30 – 14:00)
2. Arabic Calligraphy Workshop in the House of Associations in Porto (14 – 15)
3. Human library with Sirian girls and refugees figuring as the books and sharing their experience with the people present in the event. Also Yousra, a participant from the study trip shared her experience from the journey with the visitors, and it was crucial when it came to understanding the context of the event. (15:30-18:30)
4. Intercultural Dinner (music + food) with the support of EAPN, Welcome Refugees and PAR (Refugees Plataform). People from all over the world took part and shared food cooked from people with different cultures (18:30-23:00)
Finland
Organization: KVT Finland
Title of the event: "Make a Wish"

Date: 7th – 10th October 2017
Event description
Creation of a 'Wish Tree' in a workshop together with locals and people seeking asylum. The dreams and wishes of individuals have then been hung on the tree, and the tree has been moved to a public library. In the library, people may read the dreams of others and add their own ones. Hopefully this project would demonstrate how in the end we all hope and dream about similar things. The wish tree has been built in a workshop during the annual volunteer weekend of KVT Finland.
Portugal
Organization: Para Onde
Title of the event: "Cultural Refuge"
Event description
The event was called "Cultural Refuge" and took place on October 28th at Anjos70, a cultural alternative space in a very multicultural area in Lisbon. It was a shiny day and the group of 9 volunteering staff arrived early to the venue to prepare everything: move tables and chairs around, create lounge areas, a children's corner, set the 3 photo exhibitions (Route to Connect / Proactiva Open Arms / Joel Bergner) and get ready to welcome the projects around 11:00.
The different projects arrived and started setting their stands:
"Tayybeh" is a food project of 3 Syrian women that sells Syrian food, does catering for events and did their first 2 cooking workshops at the event, for 15 participants each.
"Arabic Hands" is a project of 4 Syrians that do henna tattoo, write people's names in Arabic and sell wool goods. The Arabic teacher belongs to this project and he gave 4 classes of Arabic Language of more than 1 hour for 15 participants each.
"Amal Soap" project belongs to a family that produces Aleppo soap to sell but they are also great in baking cookies, so they were selling both and they gave a workshop for 15 participants, filling the room with a great smell.
 "Marhaba" is a cooking project with a Syrian team and an Eritrean team that sold food; the Eritrean team also gave a cooking workshop. On the event was a Syrian tailor couple that arrived in Portugal less than a month ago that were selling wool and other handmade goods.
All in all, the event promoted the arabic culture, desmistified prejudices and created a place for different cultures and people to gather and mingle while discovering more about each other.
Also, feel free to check out the facebook event and an article written on Portugese related to it.
Jelena is a volunteer that joined the "A Route to Connect" Balkan study trip in May 2017. She wrote about the follow-up event of the project, that she organized in Finland. Read her story:
Marta, an organizer of the event and participant of "A Route to Connect" Balkan study trip: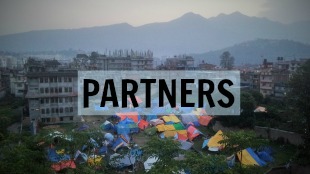 We would like to thank our partners for their help and support during the whole implementation of our project. Also, we thank all the initiatives and organisations we met during the Balkan study trip, for working with us and helping us understand and react towards the whole situation in a better, humane way.
---
Legis Macedonia

, Macedonia

Lighthouse Relief

, Greece

MEDesTU

, Portugal

Mosaik support center

, Greece

No Name Kitchen

, Serbia

Para Onde?

Portugal

PIKPA Lesvos

, Greece

Proactiva Open Arms

, Spain

Refugee Aid Miksalište

, Serbia

Refugee Aid Serbia

, Serbia

Refugees Got Talent

, Belgium

Service Civil International–Schweiz

, Switzerland

Starfish Foundation

, Greece

TruckSHOP

, Greece