13 December, 2022
Pierre Cérésole Awards 2022
Congratulations to the winners!
Every year SCI gives Pierre Cérésole Award to branches' projects that deserve special mention because of their innovative nature or the impact they achieved.
The awards this year were given to: SCI Madrid and SCI Sri Lanka. 
SCI Madrid won three awards in three different categories, respectively:
Pierre Cérésole Award for gender equality with "Detox your project. Reacting to Toxic Masculinity in Youth & Volunteering Projects" project.
Pierre Cérésole Award for environment with "ECOSFERA" project.
Pierre Cérésole Award for migrants and refugees with "PROFES" project.
With "Detox your project. Reacting to Toxic Masculinity in Youth & Volunteering Projects", SCI Madrid wanted not only to raise awareness on the topic, but also discuss and exchange good practices on how to overcome these challenges: prevent, address and resolve these dynamics, giving the young men and everyone else in the group the opportunity to grow. The aim of the seminar was to provide participants with tools and methods how to identify, deal with and reduce toxic masculinity in youth work. Moreover, due to the seminar the participants had a possibility to receive new knowledge on conflict management, how to create safe spaces in youth projects, critically reflect on their own practice in terms of gender as facilitators and youth workers.
Ecosfera it's a local voluntary group, created in 2013. This group is focused on activities with environmental and ecological objectives such as, routes to the mountains or areas with rivers close by to organize waste collections, video-forums oriented to environmental issues, activities to raise awareness about climate change, global warming and ecological matters.. SCI Madrid believes in the people and specially in the young to be the force of change on this topic. By having this volunteering local group and their environmental workcamps, they foster the development and the engagement on the participation of the transformation to a more green and sustainable reality for all.
Spain has been in a delicate situation with migrant flows over the years. SCI Madrid believes that learning Spanish can be the key in the process of understanding and the disappearance of cultural barriers. PROFES its a volunteering local group that has been organising free Spanish classes, since 2003, for immigrants and refugees, regardless of the social, economic or cultural condition of the people who want to learn. It is not only a space in which to learn Spanish, but also in where they can learn Spanish traditions and get to know closely its culture as well. In addition, it acts as a safe space for migrants and refugees to get to know other people and thus promote the social integration. SCI Madrid believes that knowing the language is one of the main and most immediate skills that people need to be able to integrate and have opportunities to live and work in a new country. 
SCI- Sri Lanka won the "Pierre Cérésole Award for peace" with the the video presentation of the general activities of SCI Sri Lanka. 
During 2022 SCI branch in Sri Lanka had 5 food distributions, 6 local and 2 international workcamps, 2 trainings, 1 online event and hosted 2 long term volunteers. For more information about their activities you can watch the full video here.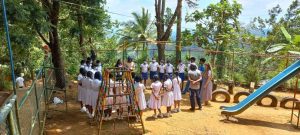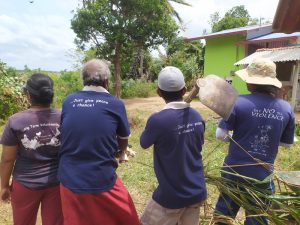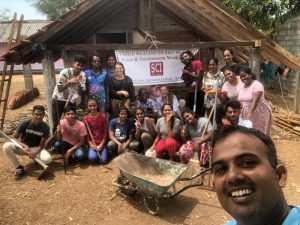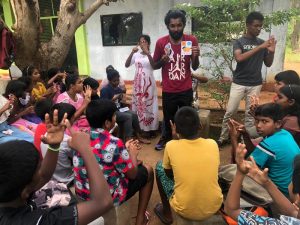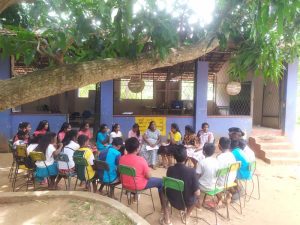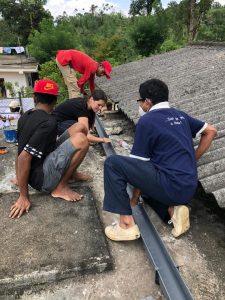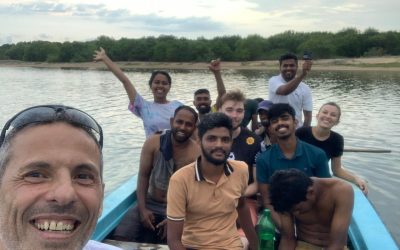 From the 6th to the 15th of October 2023, SCI Sri Lanka organised a workcamp in Kinniya, a seaside town located in the Trincomalee District, in the North-Eastern Province of the country. Its aim was to teach English in a school in the area in order to improve communication between the diverse communities living there. The camp began on a Friday, the 5th of October. Volunteers started to join the...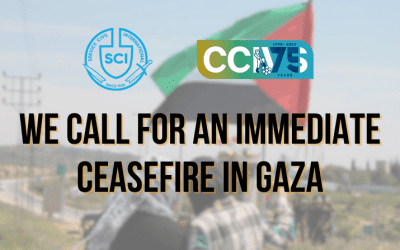 Read the statement on the recent escalation of violence in Palestine and Israel, calling for an immediate ceasefire.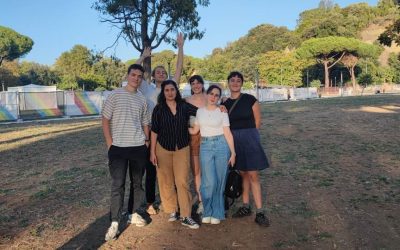 A couple of weeks ago the new volunteers arrived at "La Cittá dell'Utopia" in Rome to support and work alongside the projects that will take place here and in the organization. Fatma My name is Fatma, I am 26 years old and I`m from the Kurdish part of Turkey, Kurdistan. I decided to have a gap year as an ESC volunteer with SCI and La Città dell'utopia. I found them from a  sending...