24 November, 2022
SCI Madrid announces an open call for its new Erasmus + seminar "Agenda 2030: How can we achieve the SDGs?"
By SCI Madrid
AGENDA 2030
HOW CAN WE ACHIEVE THE SDGs?
International seminar, 19-25 February 2023 in Madrid (Spain)
Deadline for applying: 04th December 2022
The purpose of the "2030 Agenda Seminar" is to promote the United Nations sustainable development goals, raise awareness and encourage people to take action at both the local and international levels.
The seminar is designed for youth workers and staff of organizations from Armenia, Ireland, Italy, Montenegro, Spain, The Republic of North Macedonia, Switzerland and Ukraine operating in the field of volunteering and international exchanges: coordinators, facilitators, trainers and activists. SCI Madrid hopes to bring together voluntary and youth organizations from across and beyond Europe who are interested in sharing their experience in the implementation of SDGs, good practices and tools to overcome arising challenges. The main activities will be focused on social justice, peace, ecology and other issues included in the Agenda 2030, in order to allow participants to proactively cooperate during the project and evolve their knowledge through tools and methodologies of non-formal education.
The seminar will answer important questions such as:
● How can we help achieve the SDGs on our daily basis or on our organizations?
● What are the key factors to achieve the SDGs in the next 8 years?
● Is the Agenda 2030 well disseminated, and why?
Thus, this seminar will address the following objectives:
● Give participants the skills to understand the 17 goals of Agenda 2030 and be able to promote a change towards sustainable habits among the young population;
● Understand actions and attitudes that are established in social behavior that go against sustainable and equitable development;
● Integrate leadership and innovation methodologies in the field of youth work;
● Give participants tools to develop critical thinking and motivate them to live a more sustainable life at all levels;
● Create an international network of youth workers with an interest in collaborating, co-creating and cooperating in the search for compliance with the Agenda 2030;
● Get to know projects at a global level that are committed to each of the objectives with the Agenda 2030, promote non-formal education, Erasmus + and Youthpass in general;
● Create an annex to the toolkit and disseminate it to youth organizations around the world.
"We believe that understanding and active participation is essential to be able to work and draw up effective strategies to face the challenges of climate, social and environmental crisis. The idea of SCI Madrid is to work with people who understand the importance of leading educational processes, support and dissemination of the 17 sustainable development goals to build an equitable future at a global level," – comments Anna Spezie, coordinator of SCI Madrid.
Additional information:
The venue
The seminar will take place in the youth house Albergue Juvenil San Fermín
https://san-fermin.org/.
Participant's profile
The project aims to gather 21 participants (up to 1-2 per partner organization). The participants will be youth workers, trainers as well as staff, activists, camp coordinators and active volunteers. The seminar is open for all genders.
All participants selected for this project should meet the following criteria:
● vaccinated against COVID-19 or recovered (obligation – see exact rules on the next page)
● legal resident of the following countries: Armenia, Ireland, Italy, Montenegro, Spain, The Republic of North Macedonia, Switzerland and Ukraine.
● 18 years old or older
● able to work in English
● interested in the seminar topics and have a strong motivation to act as a multiplier
● able to attend for the full duration of the seminar
● committed to spreading their new skills and competences to their sending branches, e.g. via a workshop or a camp coordinator training
● If somehow possible and feasible, be committed to come to the seminar without flying, and to travel instead by overland route.
To apply, you can contact the following organizations, partners of the project:
Armenia
VOLUNTARY SERVICE OF ARMENIA – REPUBLICAN HEADQUARTERS OF STUDENT
BRIGADES NGO http://www.huj.am/
YOUTH MIX https://www.facebook.com/YouthMixNGO/?ref=page_internal
Italy
Associazione Culturale Usamborgia https://www.facebook.com/associazioneusamborgia/
SERVIZIO CIVILE INTERNAZIONALE https://sci-italia.it/
ASSOCIAZIONE DI PROMOZIONE SOCIALE JOINT https://associazionejoint.org/
Ireland
SEIRBHIS DEONACH IDIRNAISIUNTA TEORANTA https://www.vsi.ie/
Montenegro
ASOCIJACIJA ZA DEMOKRATSKI PROSPERITETZID UDRUZENJE http://www.zid.org.me/
Spain
La Periférica – Cultura Contermporánea https://laperifericacc.com/en/
Ayuntamiento de Ribadavia https://omixribadavia.wordpress.com/
Servei Civil Internacional de Catalunya http://www.scicat.org/
Switzerland
SCI Switzerland https://scich.org/en/home_en/
The Republic of North Macedonia
CENTER FOR INTERCULTURAL DIALOGUE ASSOCIATION https://cid.mk/
Ukraine
JCI YOUTH https://www.facebook.com/JCI.Youth.Ukraine/
Creative Youth Centre creativeyouthcentre@gmail.com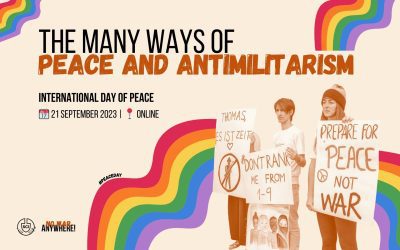 On the occasion of ☮️ International Peace Day, we want to come together and share ideas on peace, nonviolence and antimilitarism. Join our 📍 online event 📅 on Thursday 21 September 2023 ⌚️ 12:00 – 13:30 CEST and let's inspire each other to keep resisting the militaristic narrative that is permeating our societies today.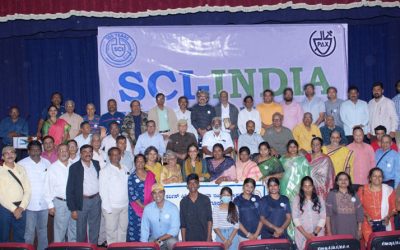 On 17 August, SCI India celebrated the 144th birthday of Pierre Cérésole, the founder of SCI. They did so SCI-style, with actions!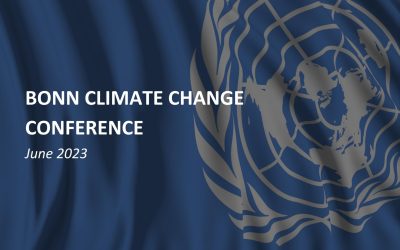 Sharmin Shara Mim, a young climate activist from SCI Germany, participated in the Bonn Climate Conference 2023 (SB58), to bring the voice of young people at the table. Read about his experience.