23 September, 2021
Virtual Human Library in Malaysia
Sharing inspiration for International Day of Peace
In conjunction with International Day of Peace that takes place on 21st September annually, this year SCI Malaysia has organized a virtual Human Library with the aim of promoting conversations on volunteerism to better our understanding of diversity to help create more inclusive communities across cultural, religious, social, ethnic differences. The topics for this Human Library is Volunteering for Peace where our human 'books' shared their stories on volunteering initiatives, projects in their own country.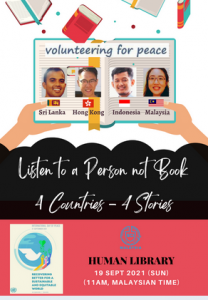 We were very happy to have human 'books' in sharing their stories and engage conversations with our 28 'readers'. Most of our 'readers' do not experience in human library and we hope this marks the beginning of more conversations with people that are different from us to listen to their stories, to have open communications and try to understand each other. 
SCI Malaysia would like to thank all our human 'books' and 'readers' from Hong Kong, Sri Lanka, Indonesia, Korea, Malaysia and Netherlands of different gender, ethnicity, and age in coming together for our Human Library event. 
After a long time there is another edition of Asian Voices
Pierre Cérésole Award is an annual award given to branches' projects that deserve special mention because of their innovative nature or the impact they achieved. Discover this year's awards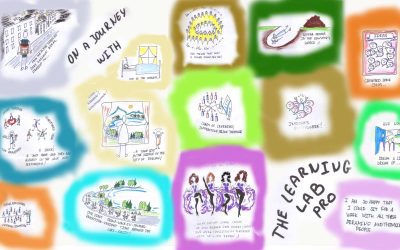 Our Polish branch in Poznan organised recently a training course where 28 participants from 9 countries got more in-depth on the topics of inclusion and new tools and trends in learning and development in online and in-person settings.