Peace
Three generations of volunteering in SCI
Written by Mariann Midbøe from Norway
Mariann Midbøe from Norway participated a camp in Finland two years ago, and that's when we found out about her family's interesting history with Service Civil International. Mariann's grandmother was inspired after meeting Pierre Ceresole, the founder of SCI movement, and so she decided to establish an SCI branch in Norway with her friend. Mariann's mother grew up by being surrendered by SCI volunteers as her grandparents had an open door policy and after ID-Norway's 75th anniversary Mariann also got excited and started to get involved. We want to share this inspiring story as a part to celebrate our movement's long history and to commemorate the 70 years of KVT's workcamps!
WHO ARE YOU AND WHAT DO YOU DO?
My name is Mariann Høgevold Midbøe and I'm a student living in Oslo. I'm in my first year of a master degree in International Environmental studies at NMBU, and have previously studied International Development and Photography.
YOUR FAMILY HAS A LONG HISTORY WITH SCI, CAN YOU TELL US ABOUT THAT?
SCI is probably the closest my family comes to a having a "family business". My grandparents Edith and Magne Høgevold each attended a SCI work camp in England in the 1930s (same place, but different years) and continued as part of the SCI family as long as they lived. My grandma was a founder and an active member of SCI Norway, serving as their treasurer for 50 years. They had an open door policy in their home for SCI members following the saying, "strangers are just family you have yet to come to know." Due to this upbringing, my mum, Anne Marie, was a naturalized member of SCI before she had been to a camp herself. When she was 18 years old, she attended her first camp as a campleader. After that she continued attending camps, but also volunteered at the SCI Norway office, worked with the SCI student group in Oslo, and attended countless SCI meetings throughout Europe.
WHY DID YOUR GRANDMOTHER DECIDE TO ESTABLISH ID-SCI IN NORWAY?
My grandma Edith attended a lecture with SCI founder Pierre Ceresole in Oslo in 1936. She was so inspired by his view on life that she and a friend, Ingebjørg Sletten Fosstvedt, decided to found the Norwegian chapter of SCI, Internasjonal Dugnad. It was founded in 1939, but the first work camp was after the war.
YOUR BEST CHILDHOOD MEMORY OF SCI?
When I was younger, my family would go on road trips around Europe for several weeks during the summer. Many of the stops we took along the way were to visit people that either my grandparents or mum knew from SCI. It was kind of incredible for a child to meet people from so many different cultures that all welcomed us to their homes.
HOW IS THE CURRENT SITUATION LIKE FOR ID-SCI NORWAY?
Internasjonal Dugnad has for many years struggled with finding its place among other Norwegian volunteer alternatives. We are a small organization with around 100 members, and our biggest challenge is getting people in Norway to attend camps. The camps in Norway always fill up quickly, but there are few people traveling to camps abroad. We are trying to find ways to inform people of the organization, as not that many people know about us. The situation has slightly improved this year, and we are hopeful that it's the start of a great era for SCI Norway.
WHEN DID YOU START TO VOLUNTEER?
SCI Norway celebrated its 75th year anniversary in 2014, and my whole family attended the celebration. As the board was discussing ways to revive the organization, I realized it was something I could contribute to and something I wanted to be a part of. I attended my first work camp in the summer of 2014 with KVT at an amazing camp at Kurki ecovillage (Kurjen tila) near Tampere. That autumn, some friends and I started a student group for the organization at the University of Oslo and a year ago I joined the board of SCI Norway. I attended a campleader training in Tallinn at the Nordic-Baltic "Stepping Forth for the North" meeting in May 2015, and then got to use the skills I learnt there as a camp leader at a work camp near Trondheim this past summer.
WHAT IS THE BEST THING IN BEING AN ID-SCI VOLUNTEER?
I love the feeling of community you get when you attend a work camp through SCI. During the days of the camp you become a big, multicultural family living and working together on equal grounds. This way of life is a great reminder of how we as humans are really working together towards a good common goal of mutual understanding and respect.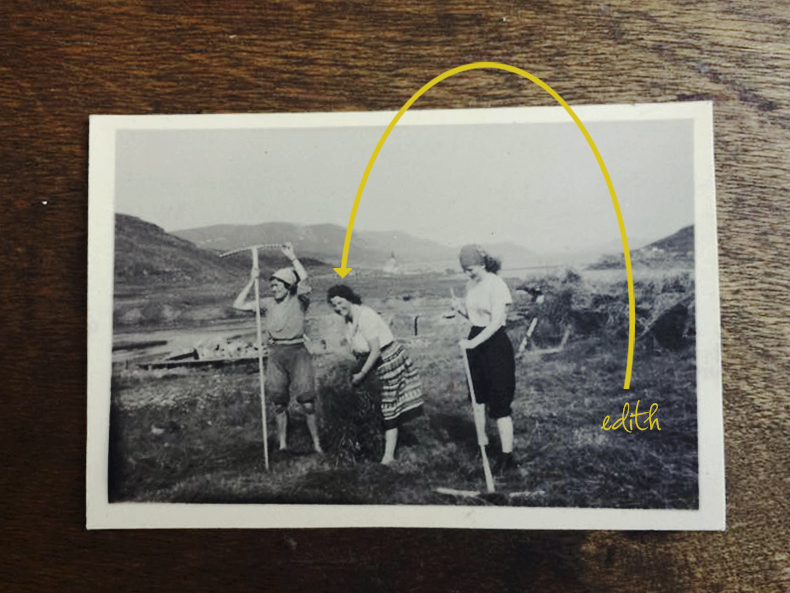 *Article written by Mariann Midbøe, Norway (2014) and published from Meri Paunonen KVT Finland.
Read more Voices of Volunteers