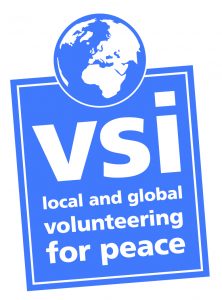 Address:
Carmichael House, 4-7, North Brunswick Street, Dublin 7, D07RHA8
Ireland
Phone number:
+353 87 336 7275
This organization is reachable by email via this contact form. Don't hesistate to contact them if you have any questions, they will be happy to hear from you.
Voluntary Service International (VSI) is the Irish branch of Service Civil International, a worldwide peace movement that began in 1920. We work to promote peace, social justice, sustainable development and intercultural understanding. We do this through volunteering activities internationally and in Ireland. We also work to achieve our aims through non-formal educational activities.
Inclusion
VSI works with all young people in Ireland including those who are vulnerable and marginalised such as young people who are experiencing poverty or the care system, young people with disabilities, migrants and asylum-seekers. We work with young people on an individual basis and in groups. We also bring young people together through our programmes to form diverse groups to promote their integration.
VSI works to:
raise young people's awareness of their rights, peace and social justice, sustainable development, the environment and intercultural understanding;
foster young people's active citizenship;
promote young people's civic engagement;
develop young people's skills and competencies and enhance their employability;
promote the social inclusion of young people.
VSI delivers our activities in Ireland and internationally – in Europe and in the global south.
VSI is a peace and social justice organisation working primarily through volunteering. VSI is a registered charity in Ireland, we are funded by the Department of Children and Youth Affairs and by the European Union under the Erasmus+ and European Solidarity Corps programme.
Resources by this organization: