100 € for 100 years
Support our appeal, and reach 10,000€ with us!
SCI was facing difficult and challenging times, and then came Covid-19. We are reaching out to you our friends around the world who want to see SCI bloom as a centenarian.
Read the appeal and donate
Support volunteering for peace
Building a more peaceful world and creating spaces for intercultural dialogue: you can make this happen with your contribution!
Every amount is valuable and we truly appreciate it.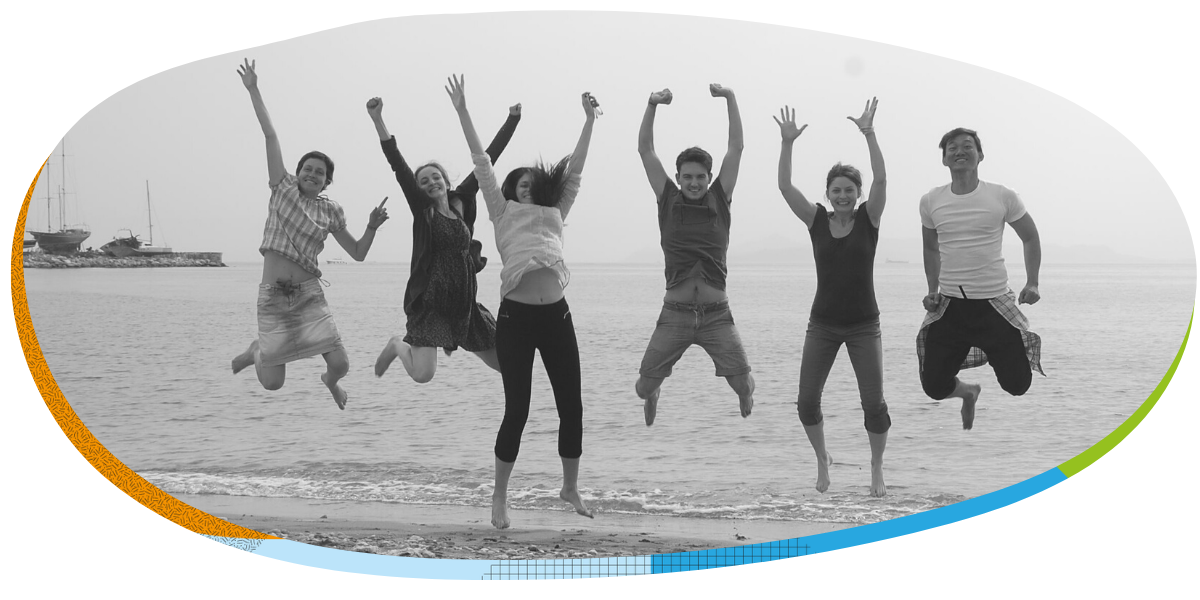 You can support SCI International through single or monthly donations, in celebration or memory of important moments and people in your life, or in support of a specific cause.
If you can't donate through the donation form above, you can write to us and we can provide more information on how to make a bank transfer for your donation.
Donate a regular amount each month, and accompany us in the journey towards a world of peace, social justice and sustainable development, where all people live together with mutual respect and without recourse to any form of violence to solve conflict.
With your regular donation, you will support volunteers and peace projects around the world and allow us to better plan our activities.
During my volunteering experience I was empowered to take responsibility for my feelings and not feel responsible for the feelings of others. […] I couldn't think of a greater gift than to have discovered the deep sense of peace I can feel by connecting with my-self in this way. The thought that my inner healing is simultaneously contributing to healing of the world fills me with joy and gratitude.
Donate what you can, when you can. Each and every donation is really important to us!
With your decision to support us, you are contributing to a more peaceful, sustainable and inclusive world. Thank you!
It was amazing. I learned a lot. In this one week I learned more about climate change, the things we can do to stop it, and the future, than I had in years. And I learned a lot about myself too, I realized that I have to change a little bit of myself and my lifestyle.
Give a gift in celebration
What better way to celebrate a birthday, a wedding, an anniversary or another special occasion by making others part of your happy moment?
You can share your joy by organising a gift in celebration to SCI or a specific cause. By giving in celebration you will make a special day even more meaningful!
SCI wouldn't be where it is without the wonderful people that have dedicated their time and passion to peace through volunteering and for us it is very special to honour their lives and service.
Giving a gift in memory is a beautiful way to celebrate and honour a person's life while supporting a cause that was important to them.
Donate to our thematic funds
Gaia MicroGrants Programme
We want to bring the SCI motto "Deeds not words" to climate change and sustainability!
Therefore, through this fund, we support SCI branches and local groups of volunteers to implement activities focusing on sustainable living and climate justice.
Providing support to local communities dealing with climate change is particularly urgent in the Global South; that is why a big part of the funding is reserved to projects in this region.
The fund, initially supported by Terra 21 Foundation, has been running for five consecutive years and has supported over 80 projects aimed at networking and capacity building within SCI. It focuses on practical support that SCI branches provide to local communities, mainly through workcamps and training of local volunteers.Passionate about sustainable living and climate justice? Donate to the fund by choosing "Gaia MicroGrants" in the drop-down menu!
You can also choose to donate to the fund in order to compensate your carbon emissions due to travelling. Calculate your carbon emission offset amount and donate the amount to Gaia MicroGrant.
Projects that became reality
Awareness of Global Warming Amongst Children
Children from a local orphanage in India could participate in a field trip and workshops that encouraged them to become climate protectors.
SCI India, Supporting Frontline Communities In Preparation For Climate Change
Garden to Bee
Youth constructed special houses for bees and learned about the role of pollinators in the food production and ecosystem, as well as the threats posed to bees by pesticides and climate change.
PVN Albania, Making Our Food Systems More Sustainable
Refugee Fund
For many years, SCI branches have been active worldwide on an increasing number of projects dedicated to work with refugees and forced migrants who were displaced within or outside their Country.
Considering the positive effects of such efforts and their coherence with SCI's mission and history, in 2015 we started providing easily accessible funds to groups and branches planning projects and actions with and for refugees, lowering barriers to connect with locals and promoting mutual understanding. Since then, more than 20 projects have been successfully implemented.
The fund was initially created using SCI's own resources but now we need your support to keep it going: each contribution counts!Do you believe, like us, that we should support refugees in empowering themselves? Donate to the fund by choosing 'Refugee Fund' in the drop-down menu! 
Projects that became reality
No border fest
A 3-days festival consisting of workshops, public debates, video/photo-exhibitions, living library and music dedicated to the topic of freedom of movement and struggle against diverse forms of racism, where migrant people played an active role in the event.
SCI Italy, Bringing people together
Broken windows project
The project took place in a refugee camp, where volunteers cleaned the common areas and made small repairs and interactive artistic installations to involve the asylum seekers in reclaiming the space they inhabit.
CVS Bulgaria, Improving living spaces in a refugee camp
Natural Disaster Fund
The fund was created in 2014 to support natural disaster relief work of SCI branches, groups and working groups, in order to organise and support immediate actions by local and international volunteers, mid-term clean-up and reconstruction workcamps after events such as floods, earthquakes, wildfires, landslides or avalanches.
 Do you want to support rapid response to natural disasters? Donate to the fund by choosing 'Natural disaster relief' in the drop-down menu!
Projects that became reality
Workcamp with river erosion-affected community
Volunteers planted trees alongside with the locals to provide better protection against river flooding more often due to climate change.
SCI Bangladesh, Flood prevention
Do you like the work that we do?
We give our supporters different opportunities to contribute. Now that you know them all, we hope that you can be part of the Movement and donate for the cause that best reflects your values.