14 September, 2022
Vision Seminar: 4th workshop invitation
SCI: one international peace movement or a network of individual organisations?
SCI: one international peace movement or a network of individual organisations?
You are warmly invited to participate in the 4th event of Vision Seminar and be part of the conversation towards the future of SCI and the new Strategic Plan:
? Saturday, 1 October, 11h00-13h00 CEST*
? On zoom
⏰ Please register by 27 September
*see what time it is in your city: https://bit.ly/SCIVS4
The fourth event will focus on SCI as an organisation and network. What is SCI and what does it want to be? Is it one international peace movement with a single identity and objectives, made up of branches, groups and activists OR is it a more loose/open network of individual branches and groups, each one with its own identity and potentially different objectives, with a coordinating international structure?
We will also discuss what kind of organisation SCI is, at the national and international levels. Is it a service organisation, a participatory organisation, an empowering organisation and/or a peace organisation?
We are also pleased to introduce the facilitator and expert: Bert Verstappen has been involved with SCI since 1981. He took part in and organised 20+ work camps and was active in three branches and at the international level. He is now a member of the International Executive Committee. He worked 30+ years for an international human rights NGO, doing projects and workshops in more than 50 countries with a large variety of organisations.
The Vision Seminar
The Vision Seminar consists of a series of 4 online workshops and a final seminar on a new vision for SCI. The fourth event will build up on the ideas generated in the first three workshops, but you don't need to have participated in the first event to join – anyone is welcome! The Vision Seminar process is open to everybody, to the oldest and youngest SCI activists, from East to West and from South to North, with some or a lot of experience, AND with a clear will to be part of the SCI new Vision of Peace and of SCI future!  If you are enthusiastic about the whole process and ready to contribute, you are invited to the fourth workshop of the series – we look forward to meeting you there!
SCI Poland invites you to register for the webinar entitled "Recipes for high-quality educational events", which will take place on 27.02.2023, 16-17 CET
We are looking for a trainer to join an antimilitarist seminar in Rome, Italy, from April 16 to 22, 2023. Deadline to apply is February 12!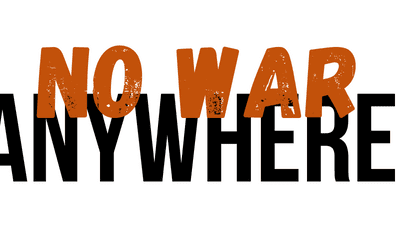 Join SCI's new antimilitarism project, in Rome, Italy, on 16-22 April, 2023! We are looking for motivated young people, passionate about peace, antimilitarism and advocacy. Deadline to apply is 20 February!