Environment
What is it like to volunteer with SCI Switzerland?
Written by Many volunteers' submissions
Read about three different initiatives from SCI Switzerland! 
From the 2th – 8th of October 2021, 17 pupils and two teacher from the Trogen-Sargans school participated in a study trip to Moscow and St. Petersburg in Russia, as part of the SCI program "Eastwards"?
During their group exchange, the pupils discovered the Moscow Kreml (Московский Кремль) which marks the oldest part of the city and its historical center.
Two days later, the group travelled to St. Petersburg by train where they visited the famous "Tsarskoe Selo", a suburban estate where the Romanov tsars used to reside.⠀
Impressive palaces and extensive gardens with decorative architecture never fail to impress visitors.⠀
A visit to a Russian ballet marked a highlight of this journey, but soon it was time to return home – to the regular everyday life.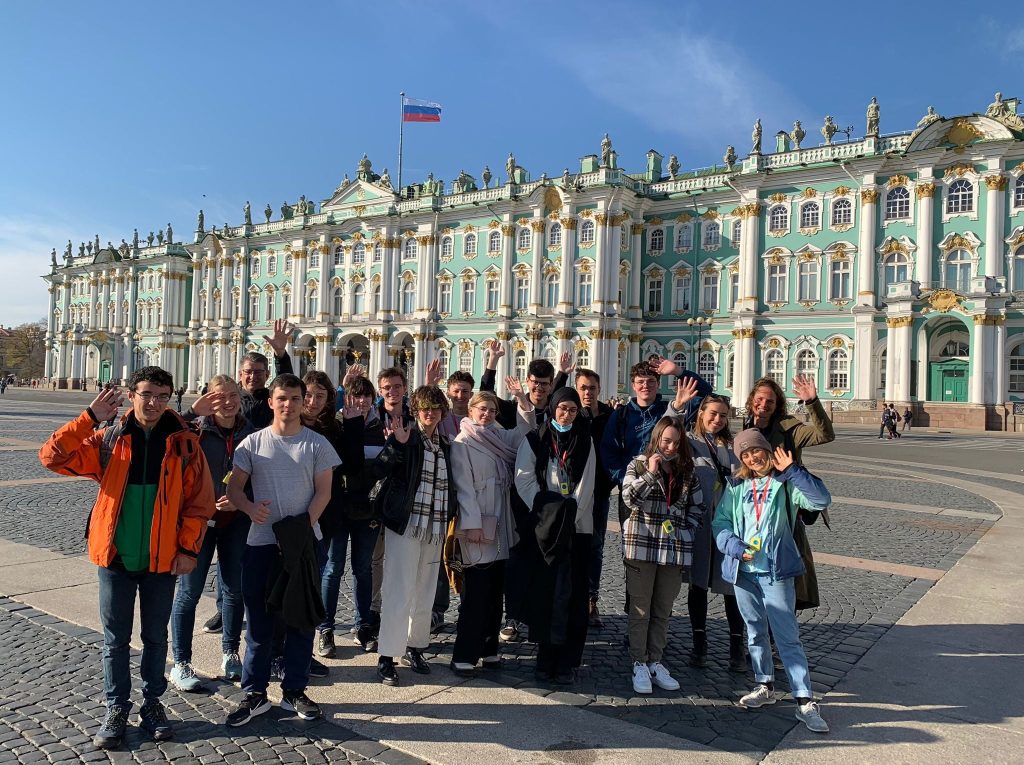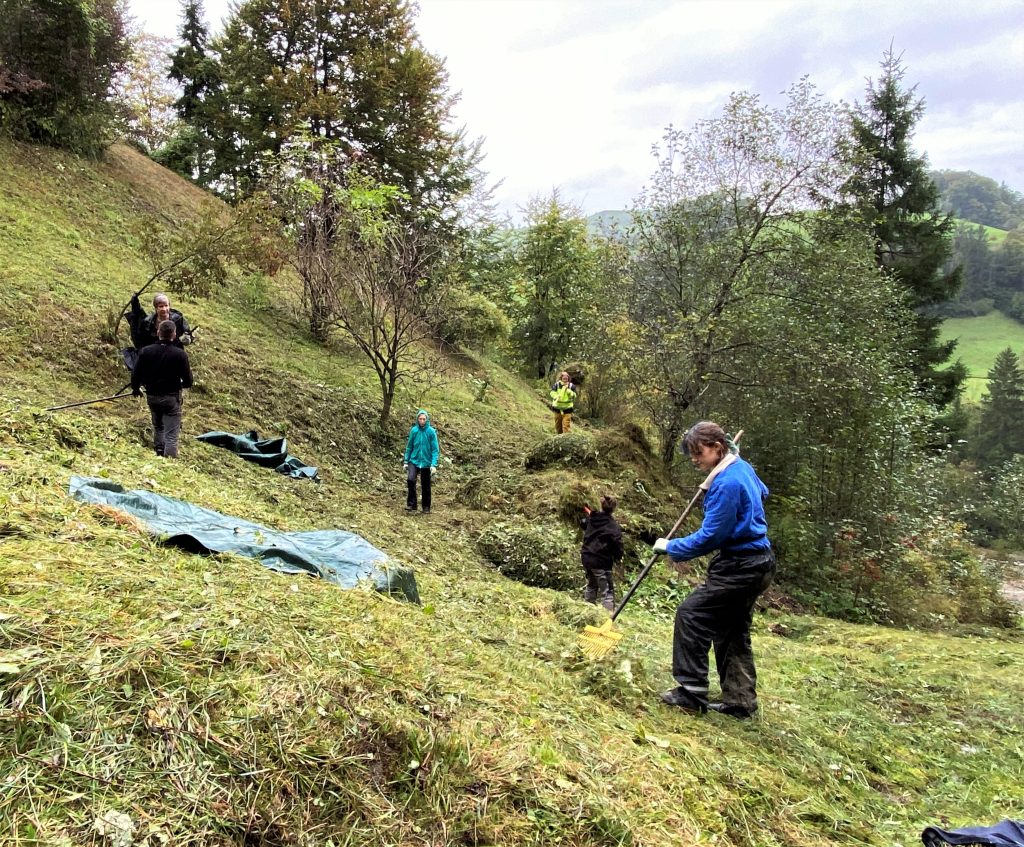 A group of 11 volunteers participated in an ecological workcamp in Neckertal (SG) from the 3th – 16th of October?
The goal of this sustainable project is to enhance the biodiversity of the landscape and to improve the wellbeing of local plants and animals?
Volunteers helped to clean the local forest, they supported the clearing of meadows in and around the forest to ensure biodiversity, they cut small trees and collected branches in a pile and raked cut grass?
The group discovered a quiet and green area in Eastern Switzerland, with beautiful valleys and steep hills, exchanged in an intercultural group and together they created a meaningful and peaceful experience.
On Sunday, a mini-workcamp took place in Aargauer Jura. A group of volunteers planted old fruit trees together with @_wendywelt_ ?
Wendy Welt is a farm for retired, abandoned and rescued animals in the north of Canton Aargau. The project not only works for the protection and welfare of the animals and their rights, but also for the promotion of the biodiversity of the region?⠀
Volunteers learned how to plant trees. Trees help to improve soils and prevent flooding and erosion and thousands of wildlife species depend on trees for food and shelter?
The volunteers also met almost 200 animals living on the farm, ate delicious freshly baked Zopf (also apple and blueberry pie), met the Wendy Welt volunteers and had a delicious meal at Fiona's house?⠀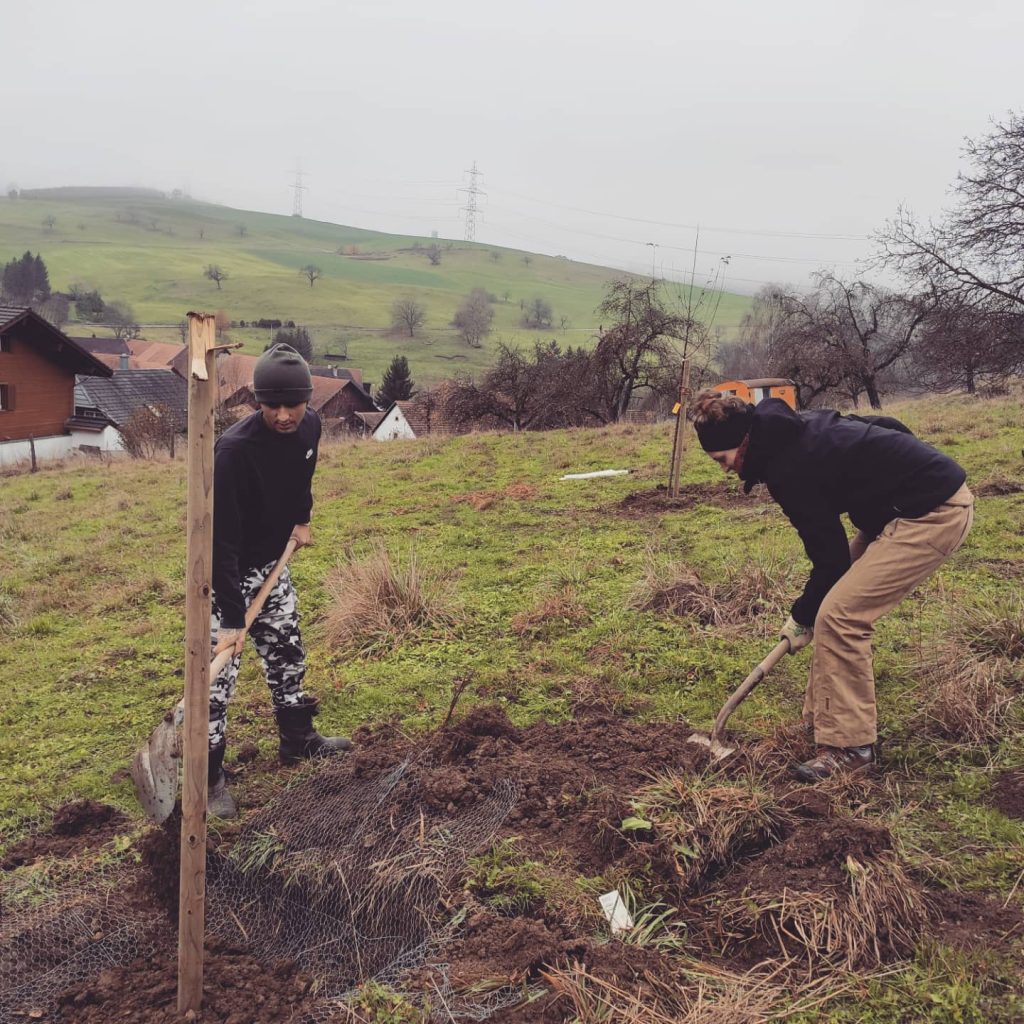 It's amazing what a small group of people are doing in the region✊
We are immensely grateful for the day we spent with you & we are looking forward for the future cooperation! We are sure we will be able to organize an amazing project with Wendy Welt with a focus on sustainable lifestyle and ethical treatment of animals ?
Many small people, in small places, doing small things can change the world!
Read more Voices of Volunteers