Environment
Work is Love in Action
Written by Iryna from Ukraine
Two years ago I was sitting in a huge, loud, open-space office and my life was passing by without any sense; I didn't know what the weather was outside of the office or what the weather was inside of me. I was working as a Human Recourses manager in an IT company: well-paid, but leaving me empty and unfulfilled. It was robotic work in a money-oriented business that burned me out entirely. I completely forgot who I was and what I was living for.
An idea of moving to a Swiss eco-village came completely out of the blue – a friend of mine just sent me a link to the 1-year EVS opportunity in Herzfeld Sennrüti as an attempt to help me find my way in life (a change was quite obviously needed when you saw my lifeless eyes and lack of enthusiasm). I had always been interested in spirituality and ecological issues, so the idea of spending 1 year in a new country, in a safe, human-oriented space, working both outside and with my hands seemed like a lifeline out of my current situation. And so I did: I wrote a CV and motivation letter, crossed my fingers and shortly afterwards, received an invitation to come to Switzerland to send a year at Herzfeld Sennrüti.
The first task I received here was to take care of myself, as nobody can bring value to any place without connecting with themselves.  This was a completely new life philosophy for me and the most powerful idea I have implemented in my life since I being here.  We also start each day with a morning circles, which helps me to take stock of how I am feeling and connect with the people I will be working alongside with that day.
We are invited to select work that we feel good doing rather than being pushed to do anything. This facilitates living in line with the community's mantra "Work is Love in Action", and is something I intend to take forth with me when my time here is up.
Previously n my life it was nothing to do with self-development, self-care and self-love.
I know for sure that I won't come back to the 'normal', material-orientated life I led before; the experiences I am gathering here is too important to pour down the drain. When I return home I want to take the Herzfeld Sennrüti feeling with me. For me this means keeping the focus on people: starting with loving myself to find inner peace, and from there being able to connect with others from the heart.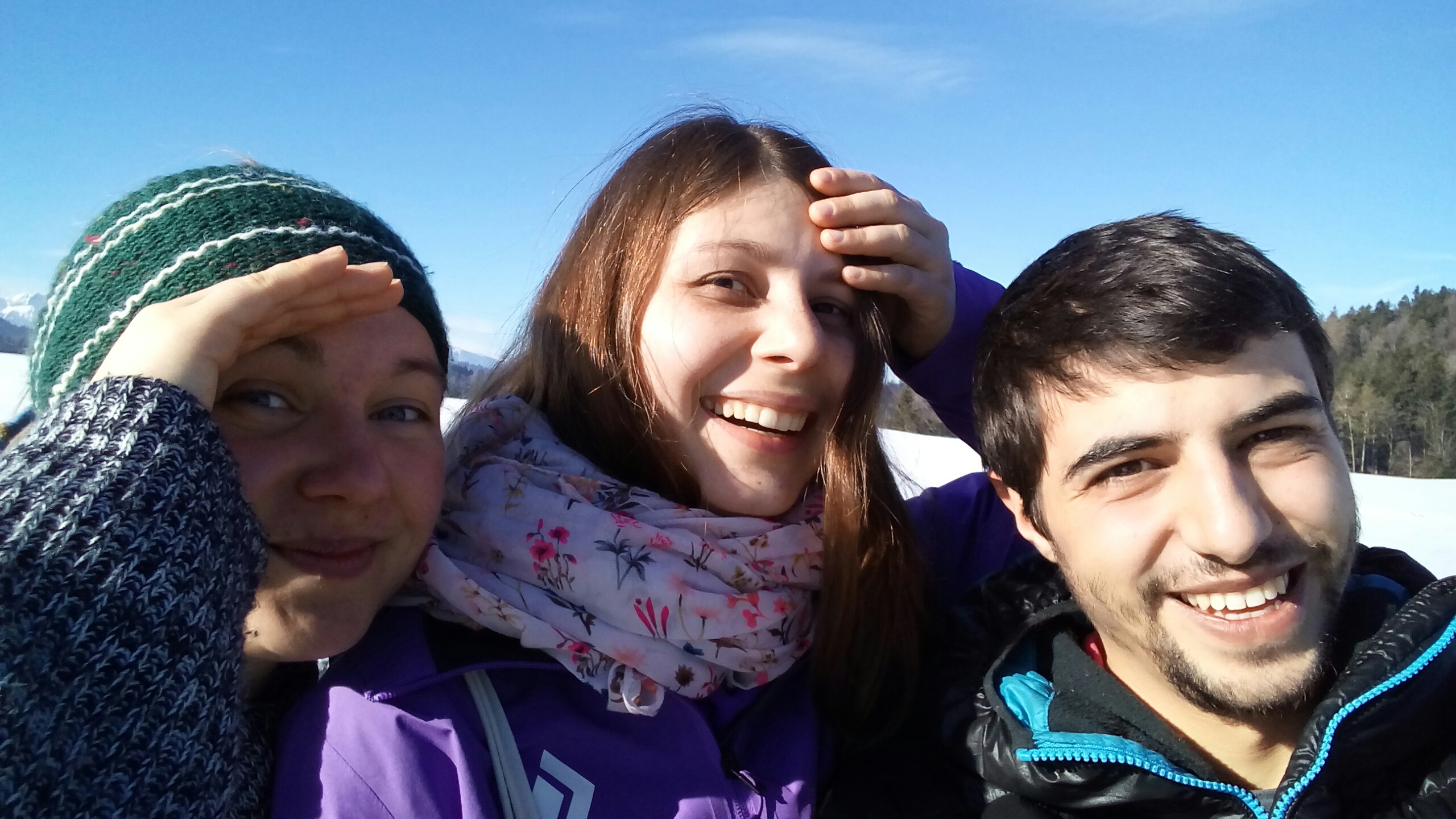 Read more Voices of Volunteers