Education
Workcamps in Kosovo – a summer opportunity you cannot miss…
The project took place in:
Kosovo
In July and August, GAIA, the SCI branch in Kosovo, is offering three diverse but extremely compelling workcamps. There is something for everybody:
If you want to experience traditional lifestyle, escape from civilization, (no internet, electricity or running water) and explore different views on life, the universe and religion than you should join the monks from Draganac monastery in reviving an abandoned village in the western part of Kosovo (13-29 July).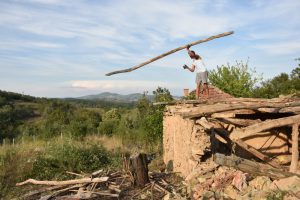 For the passionate travelers and activists, a Tour of Freedom (20 July – 13 August) would be a great opportunity to get to know different communities in Kosovo and to join them in some actions, discussions and workshops promoting environmental topics. The BikeTour will cross the country from North to South and will end up in the beautiful Sharr mountains, where a small nature gathering from 11 to 13th of August will be held. (Don't have 3 weeks? No problem – feel free to join just a leg of the Tour.)
Finally, Imaginatorium: Environmental, Arts & Crafts Kitchen (17-31 August), is for those with a creative spirit, full of energy and with a little bit of a crazy kid inside. The volunteers will join the team of an alternative education centre in the town of Gracanica where kids come every day to play, grow and learn. The centre is visited by the local Roma children but is open for all.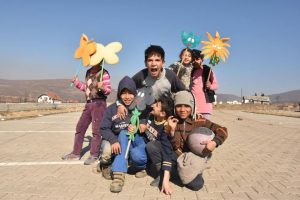 Whichever workcamp you choose, you will get the unique chance to get to know Kosovo from the perspective of locals, to meet diverse communities – Albanians, Serbs, Roma, Ashkali, Egyptian, etc. – and to explore their culture. As core values of SCI and GAIA, nature protection, sustainability and peace will be the focus of the study themes offered during the camps.
If you've chosen your workcamp already, apply through workcamps.info or contact the branch of SCI in your country for further information.
Read more Voices of Volunteers