Environment
Sennrüti, a place of equality
Written by Nikola from Czech republic
I had previously spent time on several short-term volunteer projects, including two months at a Croation eco-centre, where I gained plenty of useful skills and know-how in the field of permaculture, as well as learning basic Croatian. After this experience I found myself asking 'How is it possible, that one can gain so much knowledge in such a short time?' I immediately realised, growing and learning was best done in a joyful environment, where mistakes are allowed and emotions have space. This inspired me to apply to my longest program yet – my one-year stay at the Sennrüti eco-village.
Here at Sennrüti I am able to build on all my previous experiences and prepare for my next mission – founding a community and of course hosting volunteers of my own. This year-long immersion into the complex and highly developed mechanisms of a successful community are invaluable preparation. I am able to observe all the patterns and structures that make Sennrüti a success and be inspired with new idea of how to tackle challenges that surface here.
For me, Sennrüti represents a place of equality. Where else are the words of an 80 years old woman and 4 years old boy listened to with the same value? Where else could I experience working with a pneumatic drill, sew curtains and have the freedom to build new permaculture high-beds in the garden? My time here has enriched me with practical skills and also allowed me to grow immeasurably on the inside – an experience I would never want to change and am more and more grateful for the closer my time here draws to an end.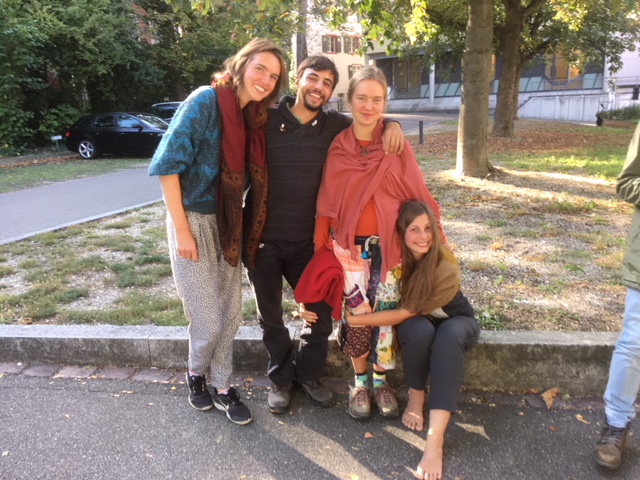 Read more Voices of Volunteers