18 May, 2020
Asian Voices is back!
News on SCI's work in Asia
Service Civil International is celebrating its 100th year as an international movement this year. The Asian Development Committee (ADS) of SCI thought that this was the perfect occasion to reignite the spark of the Asian Voices, a newsletter dedicated to news about SCI's work in Asia.
This issue of the newsletter is dedicated to SCI's founder Pierre Cérésole, who started this global peace-loving family.
You will find stories from Hong Kong, India, Indonesia, Malaysia, Australia, Bangladesh and Nepal, including interviews with volunteers and updates by international activists.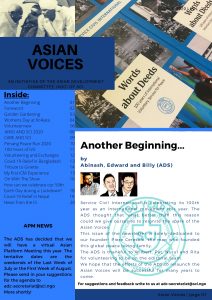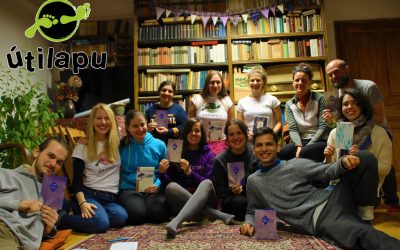 In their autumn meeting, Útilapu Hungary set their goals for the future and celebrated the 100 years anniversary of SCI!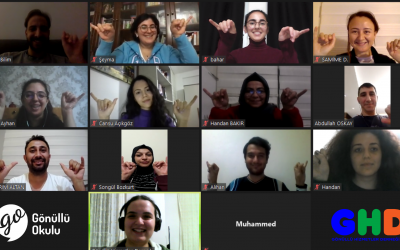 Our partner organisation Gönüllü Hizmetler Derneği (GHD) has launched its first volunteer school to give training on different sectors to combat issues related to civil society.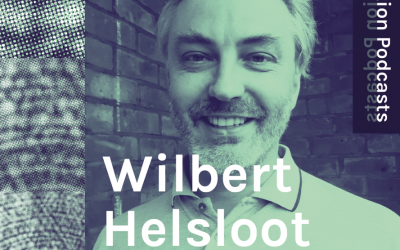 After ten years of activities and brainstorming on climate change, non-formal education, peacebuilding, friendship, volunteering, or activism, GAIA Kosovo decided it was time to gather testimonies, stories, experiences from friends from the Balkans and beyond in the form of podcasts.