18 May, 2020
Asian Voices is back!
News on SCI's work in Asia
Service Civil International is celebrating its 100th year as an international movement this year. The Asian Development Committee (ADS) of SCI thought that this was the perfect occasion to reignite the spark of the Asian Voices, a newsletter dedicated to news about SCI's work in Asia.
This issue of the newsletter is dedicated to SCI's founder Pierre Cérésole, who started this global peace-loving family.
You will find stories from Hong Kong, India, Indonesia, Malaysia, Australia, Bangladesh and Nepal, including interviews with volunteers and updates by international activists.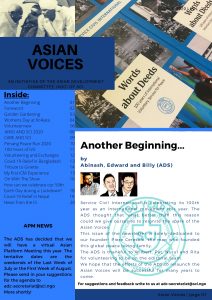 IVP Australia, together with partner organisation, is organising the Raising Peace festival with the aims to celebrate and raise the profile of peace, to create opportunities for collaboration between peace organisations and to inspire young people to take action for peace. The festival will take place over 10 days: 16-26 September 2021 in Australia.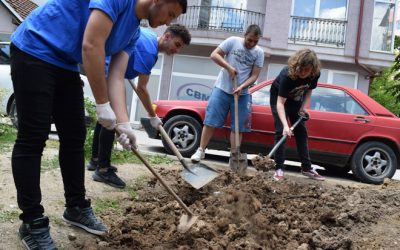 GAIA Kosovo's volunteers created a community garden in an urban space that was left unattended for a long time, bringing a new energy and bright natural colors to the whole area. The work on the garden generated interactions, conversations, new encounters and a lot of smiles between people from different generations, grandparents and young children, teenagers and adults.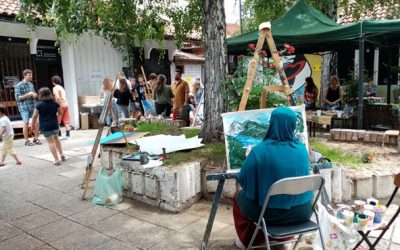 Volunteers at GAIA Kosovo organised a special Sunday fully dedicated to art, in the social and cultural place "Social Space for Deconstruction". When people live their day to day life in a divided city, they sometimes need to rethink about what we, as humans, have in common, and the universal language of art can help us do that.