16 February, 2022
Flood Relief actions
New shoes for 138 students
SCI, KL, Malaysia – Flood Relief Actions – Plus New Shoes for 138 students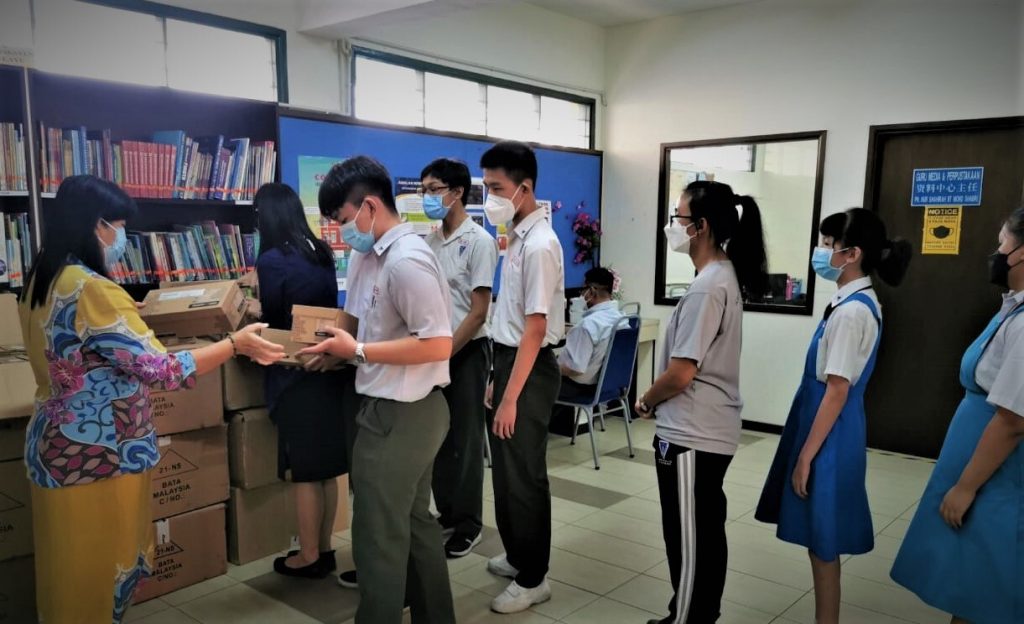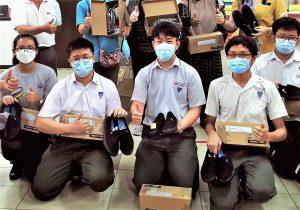 In mid Dec 2021, we experienced torrential rainfall and one of the worst flooding ever in KL and several states in Malaysia.  More than 125,000 people were evacuated and at least 54 deaths were reported. Besides the Federal and States emergency response to it, the rapid and spontaneous actions from the Public and NGOs were most heartening.
SCI members joined Residential Associations and NGO groups in various relief work, collected donations, foodstuff, water, clothing. pampers electrical items and many more stuff to two Collection Points i.e. Temerloh n Hulu Langat – this was coordinated by Muthiah, Michael, Faridah, Edward. Sona, Amy, Stephen and friends. We also managed to visit a few affected homes and handed over some donations and electrical items to replace their damaged ones
One of our friends in Singapore Tan Saw Teen upon hearing of the flood, managed to get some Donation from her friends for us. It came in very timely. Schools were reopening – Sona and Arifah, took the lead – they checked and identified one school in Klang with many low-income households that were badly affected.  New pair of school shoes were proposed to be donated to these children.
The team worked with the School Headmistress and recorded 138 students needing new school shoes. Meanwhile these students were allowed to wear slippers to school.
SCI team then contacted a major shoe company, and following some persuasive negotiation, and as part of the company's CSR support too – they managed to give us a 50% discount. On the 15 of Jan, a month after the flood, 1 week after school reopened, we were able to deliver these new shoes to the delighted students. The Headmistress Ms Lim Peck Poh was very grateful and thankful for our thoughtful and kind effort for getting a pair of nice shoes and sending joy to the affected students. Thanks to our Donors, and the volunteering spirit of our members for helping to make things better, for the 138 and many others.
Thank you to Sona Ammasi for this contribution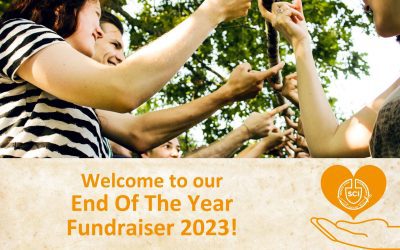 As we approach the end of this year, I would like to address all of you and ask for your support to SCI. The most reliable source and that which would give us the highest level of independence, is YOU!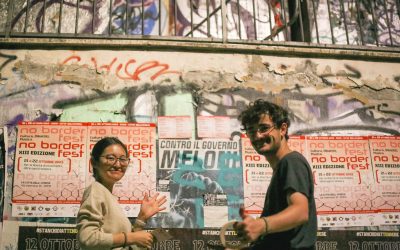 From 10th to 25th November 2023 and ahead of the 13th edition of the No Border Fest, 14 international volunteers arrived from Spain, Portugal, France, Albania, Croatia, Hungary, and Italy to Rome, to offer support, during the two weeks, 'tidying up the space of "La Città dell'Utopia"' leading up to the festival and also during the festival. About the festival The No Border Fest was back in its...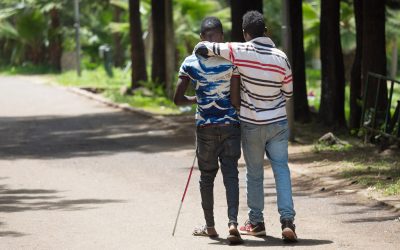 SCI-India's Maharashtra State Group organized a webinar to commemorate the World White Cane Safety Day. The Group has been associated with organizations working on issues faced by the visually impaired for over four decades. The aim of the seminar was to expose new volunteers to the world of the visually impaired, to the challenges they face in daily life and how the little but mighty cane helps...