22 June, 2022
Food distribution in Sri Lanka
SCI India - Karnataka group relief fund
Nowadays, Sri Lanka is going through a massive economic crisis. There are shortage and increasing of prices on fuel, gas, electricity, medicine and also food which eventually leads to a social unrest. Therefore, SCI Sri Lanka decided to organise a food distribution campaign for the most needy families without any discrimination, among all ethnic and religious groups all over the country.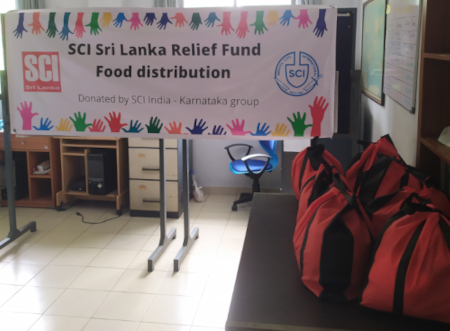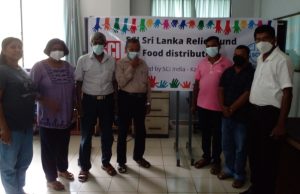 SCI India – Karnataka group has come forward to donate funds towards providing dry rations to Sri Lankan people. Thanks to the relief fund donations from them, we organised our first food distribution programme in Kandy last week, on the 16th of June 2022.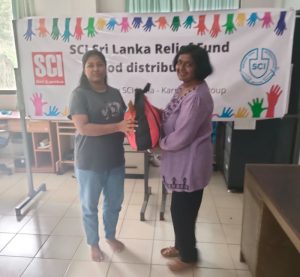 We were able to give food packs composite of essential dry rations worth of 3000SL Rupees, along with 1000SL Rupees in cash for other essential requirements to each selected families in Kandy.
The second food distribution took place in Jaffna on the 21st of June and dry rations were given toselected needy families. We thank Sunil, our local volunteer for his work.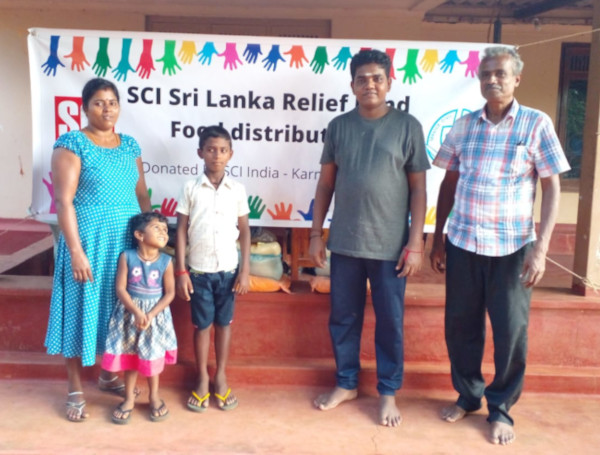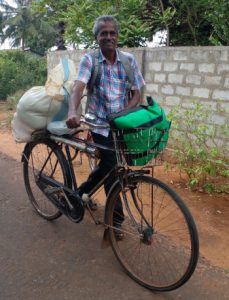 We will continue distributing the rations in Kinniya, Anuradhapura, Akurana and in other places to the most needy people all over the country. SCI Sri Lanka will soon launch an online crowdfunding campaign so everyone can donate more easily according to their will and means.The more donations we receive, the more food we can distribute. So stay tuned!
For more informations about the situation in Sri Lanka and the online crowdfunding campaign you can contact projects.scisl@gmail.com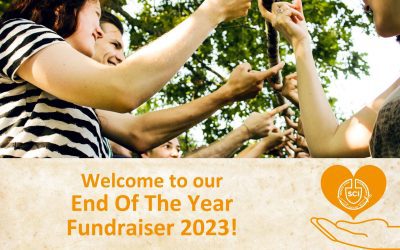 As we approach the end of this year, I would like to address all of you and ask for your support to SCI. The most reliable source and that which would give us the highest level of independence, is YOU!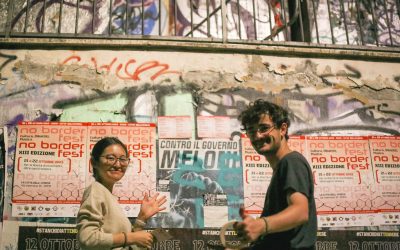 From 10th to 25th November 2023 and ahead of the 13th edition of the No Border Fest, 14 international volunteers arrived from Spain, Portugal, France, Albania, Croatia, Hungary, and Italy to Rome, to offer support, during the two weeks, 'tidying up the space of "La Città dell'Utopia"' leading up to the festival and also during the festival. About the festival The No Border Fest was back in its...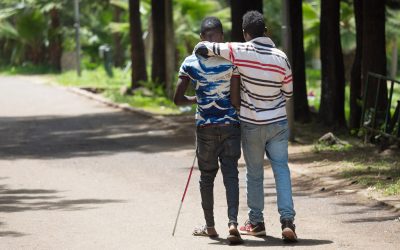 SCI-India's Maharashtra State Group organized a webinar to commemorate the World White Cane Safety Day. The Group has been associated with organizations working on issues faced by the visually impaired for over four decades. The aim of the seminar was to expose new volunteers to the world of the visually impaired, to the challenges they face in daily life and how the little but mighty cane helps...