23 June, 2022
SCI Madrid joined Fevocam!
A platform of Volunteer Entities of the Community of Madrid
SCI Madrid joined Fevocam! A platform of Volunteer Entities of the Community of Madrid.
SCI Madrid joined Fevocam, the largest platform of volunteer entities in the Community of Madrid, which brings together more than 70 NGOs and 50,000 volunteers. On Tuesday, June 14, 2022, their General Assembly took place, designed to systematise the contents and work guidelines of the platform and consider requests for the incorporation of new NGOs.
SCI Madrid was represented by Anna Spezie, the coordinator, who presented the SCI International movement, its history and mission to promote volunteering for peace around the world. She talked about the importance of international volunteer programs and highlighted local initiatives and actions, sharing the goals and main results of the work and collaborations in recent years. She presented projects that SCI is carrying out in the Community of Madrid, aimed at improving the lives of vulnerable groups of the population. In the conclusion of her presentation, Anna argued the main reasons why she considers valuable SCI Madrid to be part of Fevocam.
At the end of the Assembly, the members proceeded to vote, and with a favourable vote of the absolute majority, SCI Madrid and other NGOs were incorporated into the platform.
"We are pleased to announce that from today we are part of that platform of volunteer entities of the Community of Madrid! This is great news and a privilege for our organisation. We are very proud to take this important step on our way, and it is planned to implement many collaborations and synergies together with other entities so that all people have the same rights and to improve Spanish society in general!" – says Anna Spezie, coordinator of SCI Madrid.
"It is a joy to see how the Platform is growing and entities that want to work, together with others, to promote and spread volunteering in our Community become part of it. In addition, we believe that the union of the entities strengthens the network and allows it to have a greater reach and, with all this, contribute to social justice and the development of our society." – comments Alfonso Fajardo, president of FEVOCAM.
*******
FEVOCAM, the platform of voluntary entities of the Community of Madrid, established in 1993 to support voluntary action entities in the region, whose goal is awareness, training, joint reflection, and the exchange of experiences. Currently, more than 70 NGOs and 50,000 volunteers are part of FEVOCAM.
Thank you Polina for this update.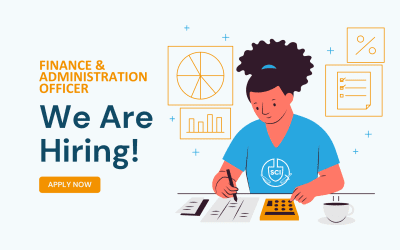 DEADLINE EXTENDED! We are looking for a Finance and Administration Officer for our International Secretariat in Antwerp (Belgium). Read the full description and apply as soon as possible, and before 8 October 2023.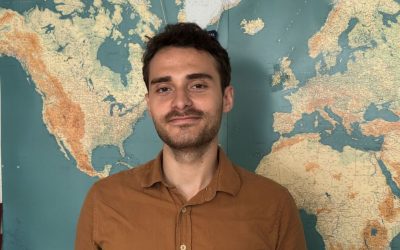 Albanoi will be joining the IS offices for a year here in Antwerp, helping out with communication. Hi everyone! My name is Albanoi and I am the new Communication Volunteer for SCI IS. It feels weird even typing that because when I applied, I did so on a whim and did not think much of it, only to find myself in Antwerp two months later, in an unknown city, alone for the first time. It is exciting...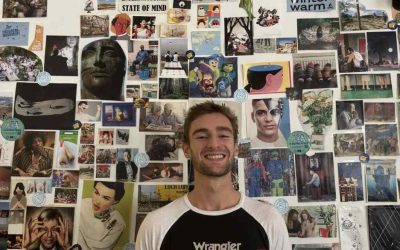 Léo arrived at our office of the International Secretariat here in Antwerp on the 15th of September and he will stay with us for one year. Hello everyone! My name is Léo, I am 23 years old and I come from Lisieux, Normandy, a city in France. I joined the International Secretariat to take part in the organising of the International Committee Meeting. I will also be the first point of contact for...