11 August, 2022
FUNding Peace training course
The power grid for your project
FUNding Peace training course took place from 26th of June -2nd of July in Belgium, with the participation of 22 young people from 11 different countries.
Find out more about the project here: Funding Peace the power grid of your project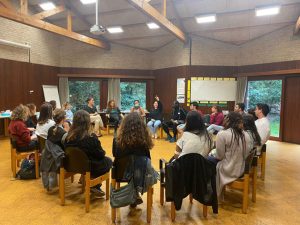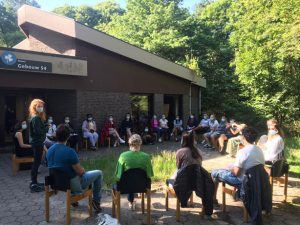 The idea of this project was to connect young people in an open and supportive platform empowering them to exchange thoughts, ideas and experiences, connect with their European peers and SCI, map important topics and needs, share visions and work on their own project ideas.
Participants were firstly introduced to SCI's work and ongoing projects on Gender, Sustainability and Peace/Global Justice as the first inspirational step towards their own 'project writing' journey. During the training participants had the chance to reflect on what kind of trainer/project initiator they want to be and how to get there, including reflections on characteristics/competencies needed and self-assessment where everybody is and where they want to be.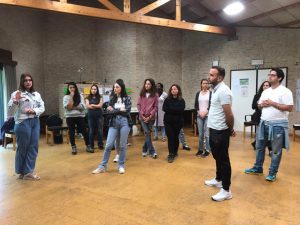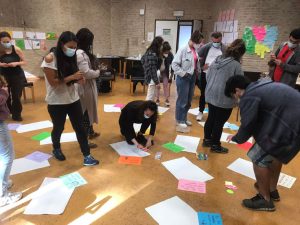 Before the training course, we created preparatory online modules that are focused on raising awareness about climate justice, antidiscrimination, inclusiveness and intersectionality; so that young people can build/ expand their common understanding of how to organize projects in a more sustainable and inclusive way. This allowed us to go deeper into these topics during the training course itself. Participants had the opportunity to go through the modules, discuss together and give feedback about the content, structure, methods used etc. The modules will be available later this year as a tool for future project leaders.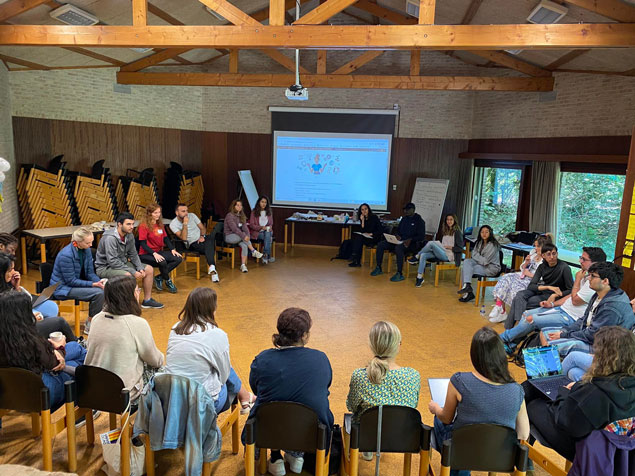 Our future project managers increased understanding of the importance to design projects around existing needs, the ability to identify needs inside of a community and efficient ways to find partners to help address those needs.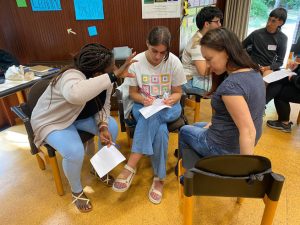 ''I departed as a young project coordinator and I came back as a future project leader thanks to this meaningful training course FUNding Peace-the power grid for your project'' – Brixhilda Deda 
Find out more about Brixhilda's article here: Funding Peace Ready for Leadership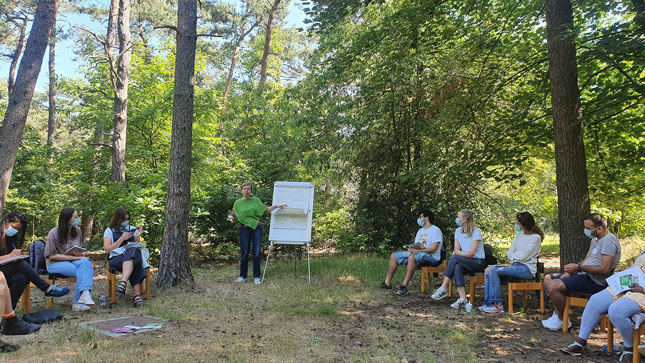 Thanks to the informative and friendly visit of Mara Georgescu, Senior Project Officer from the Council of Europe's European Youth Foundation, our participants gained awareness and understanding of different types of available European funding for youth projects. 
Here are some quotes from the participants:
''I definitely have a better idea on how to write a project, where to apply and how to get the funds''
''I feel ready to write a project, I must go out of my bubble and believe more on who I am and what I'm capable of''
''I feel ready to get started because through this training I have become more assertive and equipped ,ready to serve my ideas to community development and social interventions''
''FUNding Peace -the power grid for your project'' is funded by the European Youth Foundation of the Council of Europe.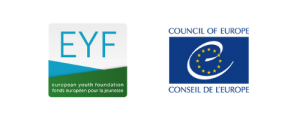 The logistical support was provided by Erilda Kola, whose volunteering experience is possible thanks to the European Solidarity Corps programme of the European Union, and supported by the Belgian National Agency JINT.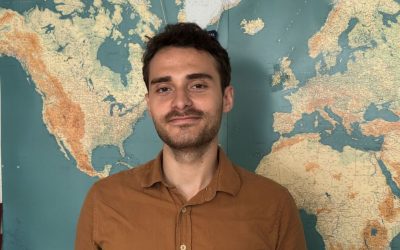 Albanoi will be joining the IS offices for a year here in Antwerp, helping out with communication. Hi everyone! My name is Albanoi and I am the new Communication Volunteer for SCI IS. It feels weird even typing that because when I applied, I did so on a whim and did not think much of it, only to find myself in Antwerp two months later, in an unknown city, alone for the first time. It is exciting...