11 August, 2022
Meet Ambra – the new Communication Volunteer!
Welcome Ambra!
And my new adventure begins…
My name is Ambra, and I am a new volunteer from Albania. I have been here for a week now, and I absolutely love it. Everyone at the office has been super helpful, the weather has been fantastic, and Antwerp is beyond beautiful.
My academic background includes a Master's in International Trade (SDU) and a Bachelor's Degree in English and American Studies (UT) and I have just finished the second-year of my PhD studies (ZZU).
I joined the Volunteering Fair back in December, and after talking with some volunteers I got inspired and started looking for volunteering opportunities right away. It seemed like this was the right moment in my life to try to make a difference in the world, to do something meaningful. If there is something that Covid-19 taught us is that we should not take anything for granted and that life can take a 180 turn so unexpectedly. We should be more open-minded, tolerant, inclusive, kind and respectful. I believe we as humans are designed to help each other, and everyone should do something no matter how small of a step it may seem. We need to look beyond ourselves.
I am thrilled because this is an excellent opportunity for my professional development; while being confident that my current skills will help me perform a good job. There are many things to learn, yet I look forward to contributing to SCI.
I am looking forward to all the friends, experiences, challenges and lessons I will be gaining from Antwerp and the great International Family of SCI. 
The volunteering experience is possible thanks to the European Solidarity Corps programme of the European Union, and supported by the Belgian National Agency JINT.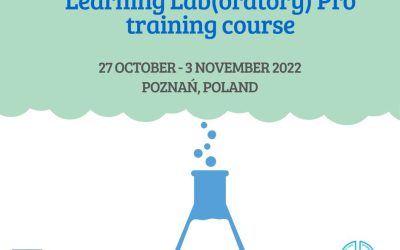 Are you an educator, a (to-be) trainer, willing to discover how to organise high-quality and more inclusive learning activities in both in-person and online environments? Apply for this training course! 📅 27 October – 3 November 2022 📍 Poznań, Poland ⏰ Apply by 2 October
Discover all the activities by SCI-India, Maharashtra State Group, in observance of the International Day of Peace. Their SCI Volunteers spread all over Maharashtra, in different cities, took a lead role in the activities, from mediation sessions, to drawing competitions, webinars and discussions. Get inspired!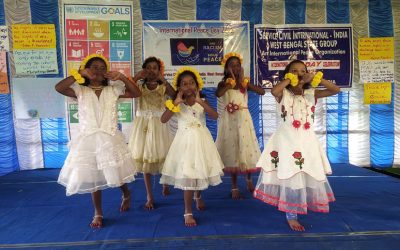 SCI India, West Bengal State Group, organised a seminar on peace to observe the peace day, with many speakers, singing, dancing, poetry and an oath to peace.