28 September, 2023
Léo has joined the IS!
Meet Léo, our new Office Volunteer
Léo arrived at our office of the International Secretariat here in Antwerp on the 15th of September and he will stay with us for one year.
Hello everyone!
My name is Léo, I am 23 years old and I come from Lisieux, Normandy, a city in France. I joined the International Secretariat to take part in the organising of the International Committee Meeting. I will also be the first point of contact for the public, help with the statistics, and take care of the relations with donors.
I have studied psychology, which allows me to talk to and support many different people. These exchanges have helped me to evolve, and continue to do so. I am passionate about understanding the world through the people who live it. Discuss and learn from others. This is what I wanna do.
This is why I am excited to work with the SCI. They want to empower people through popular/non-formal education and contribute to developing a sustainable model of living. They promote peace by organising workcamps, these local projects where egoism gives way to solidarity. I will convey the values of SCI in my daily work and I am glad to do it.
Antwerp seems to be a very peaceful city (maybe not around 5:00 p.m. but still). And biking is like the heart of the city, I will love it!
I hope we will meet soon!
Amitiés,
Léo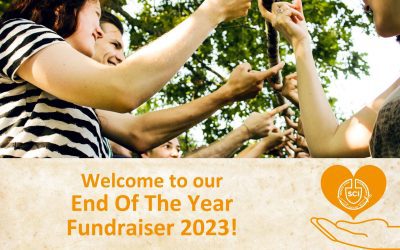 As we approach the end of this year, I would like to address all of you and ask for your support to SCI. The most reliable source and that which would give us the highest level of independence, is YOU!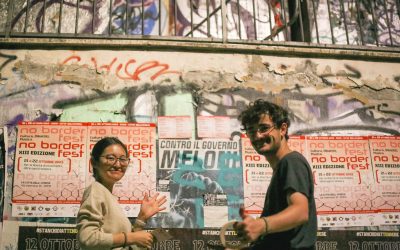 From 10th to 25th November 2023 and ahead of the 13th edition of the No Border Fest, 14 international volunteers arrived from Spain, Portugal, France, Albania, Croatia, Hungary, and Italy to Rome, to offer support, during the two weeks, 'tidying up the space of "La Città dell'Utopia"' leading up to the festival and also during the festival. About the festival The No Border Fest was back in its...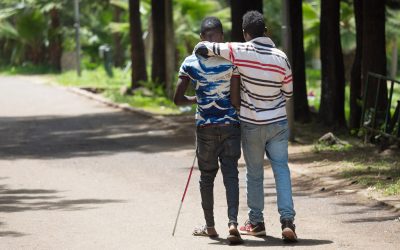 SCI-India's Maharashtra State Group organized a webinar to commemorate the World White Cane Safety Day. The Group has been associated with organizations working on issues faced by the visually impaired for over four decades. The aim of the seminar was to expose new volunteers to the world of the visually impaired, to the challenges they face in daily life and how the little but mighty cane helps...