24 April, 2020
Suspension of placement extended to 7th May 2020
Facing the COVID-19 outbreak
Dear friends of SCI,
We are trying hard to better understand the realities of working towards our mission in this new COVID-19 reality. We are working to create alternative activities and creating a framework to allow our planned activities to continue in a different format. As you can imagine, this is a new discussion and there are many variables to take into account.
We have therefore decided to extend the suspension of placements to 7th May 2020 included.
Discussions are continuing and we will keep you updated. Thank you again for you patience and support.
As always stay safe, stay healthy and stay kind.
With hope for the future,
SCI International
COVID-19 – dedicated page
Read more information and updates here.

IVP Australia, together with partner organisation, is organising the Raising Peace festival with the aims to celebrate and raise the profile of peace, to create opportunities for collaboration between peace organisations and to inspire young people to take action for peace. The festival will take place over 10 days: 16-26 September 2021 in Australia.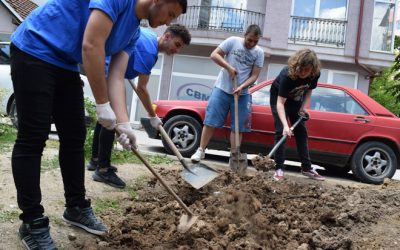 GAIA Kosovo's volunteers created a community garden in an urban space that was left unattended for a long time, bringing a new energy and bright natural colors to the whole area. The work on the garden generated interactions, conversations, new encounters and a lot of smiles between people from different generations, grandparents and young children, teenagers and adults.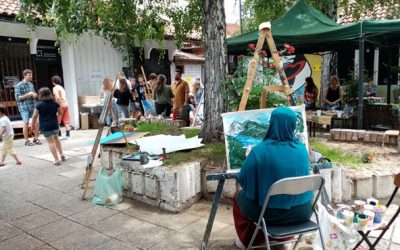 Volunteers at GAIA Kosovo organised a special Sunday fully dedicated to art, in the social and cultural place "Social Space for Deconstruction". When people live their day to day life in a divided city, they sometimes need to rethink about what we, as humans, have in common, and the universal language of art can help us do that.