22 April, 2020
Peace Messengers Online Course
Would you like to learn for and about peace?
SCI is glad to announce renewed(1) SCI Peace Messengers (PM) online courses from 2nd of May till 30th of May 2020. Would you like to learn for and about peace? Do you want to start facilitating sessions about peace yourself online (and hopefully later offline again at workcamps)? And to share thoughts about peace with like-minded people from different countries/background? In an informal way you learn the basics of being a peace-messenger during the course. The backbone of the courses are weekly conference-calls at either Saturday 2pm CE(s)T or Saturday 8pm CE(s)T and assignments and deeper discussions in between with support of a virtual platform.
Please note that the course is free, but not without obligation: it takes on average 4-5 hours time-investment a week, including the conference call (1,5 h)
Please apply by sending the following form to peacemessengers@gmail.com at the latest Thursday 30th of April. (feel free to ask questions at the same address):
Name:
Surname:
Country/SCI Branch:
Role in SCI (if relevant):
email:
skype id:
(short) motivation
(1) Due to the COVID-19 crisis a world of online communication and community tools seemed to open itself. SCI Peace Messengers Network also explored/tested last month and at the same time reviewed and enlarged the resources about peace being used.
Written by Peace Messenger Network

IVP Australia, together with partner organisation, is organising the Raising Peace festival with the aims to celebrate and raise the profile of peace, to create opportunities for collaboration between peace organisations and to inspire young people to take action for peace. The festival will take place over 10 days: 16-26 September 2021 in Australia.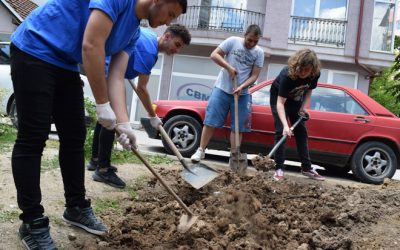 GAIA Kosovo's volunteers created a community garden in an urban space that was left unattended for a long time, bringing a new energy and bright natural colors to the whole area. The work on the garden generated interactions, conversations, new encounters and a lot of smiles between people from different generations, grandparents and young children, teenagers and adults.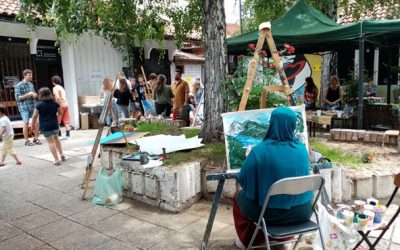 Volunteers at GAIA Kosovo organised a special Sunday fully dedicated to art, in the social and cultural place "Social Space for Deconstruction". When people live their day to day life in a divided city, they sometimes need to rethink about what we, as humans, have in common, and the universal language of art can help us do that.