29 July, 2022
Call for Applications: International Training "Media (red)using stereotypes and divisions among youth"
24-29th of September | Durres, Albania
International Training "Media (red)using stereotypes and divisions among youth"
? 24-29th of September
? Durres, Albania
⏰ Apply by 1 September 2022
Are you a young person, youth worker, activist, or volunteer who is eager to enhance your understanding of media literacy, take an active role to promote intercultural dialogue, and combat hate speech and discrimination in the community you live in by using digital tools?
The project: "Media (red)using stereotypes and divisions between youth" aims to increase understanding and develop skills of youth workers, young people, activists, and volunteers on media literacy and its crucial role to reduce or influence division between countries and young people with the past and nowadays political issues.
It will gather motivated young people, young journalists, and youth workers from 8 countries in the Balkans and EU to use social media and digital tools to promote peaceful societies. In addition to media literacy, the project has focused on exploring youth stereotypes in the region, their own personal stereotypes, and what it means to coexist in peace. Living together with their peers from the countries which they consider "enemies" will make them realise how fake news, hate speeches, and propaganda influence perceptions. Young people will interact together, make plans, and network among them which is a step toward experiencing peace and diversity, changing attitudes, and believing in their power to promote peace.
Eligible to apply:
Young people, youth workers, young journalists, activists and volunteers coming from Albania, Belgium, Bosnia & Herzegovina, Croatia, Greece, Kosovo, Montenegro, North Macedonia, and Serbia;
Be motivated to learn and interested in the topic of media literacy, hate speech, discrimination, regional collaboration, and youth;
Age 18 to 30 years old;
To be proficient in English;
To contribute to the online campaign by sharing the project's products: video, photos, digital art, paintings, and pod-casts on social networks;
To organise 1 to 2 follow-up workshops in her/his country upon completion of the international training;
To reach the venue only by environmentally friendly means of transport such are: bus, van, train.
Application
If interested we invite you to fill out the application form before 1st of September 2022.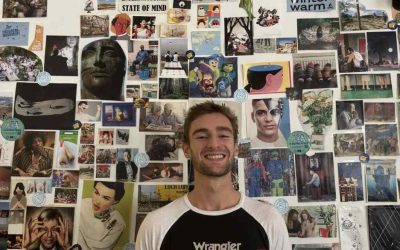 Léo arrived at our office of the International Secretariat here in Antwerp on the 15th of September and he will stay with us for one year. Hello everyone! My name is Léo, I am 23 years old and I come from Lisieux, Normandy, a city in France. I joined the International Secretary to take part in the organising of the International Committee Meeting. I will also be the first point of contact for...
The Summer Short Term Camp was held from 20 to 28 August 2023. Three participants reached the campsite one day before from Mankundu. The local friends arranged the food and accommodation at Bhagot Singh club and since there were no international volunteers or volunteers from out of state, the local unit Members and four members from the Hooghly district joined the camp. Ten volunteers regularly...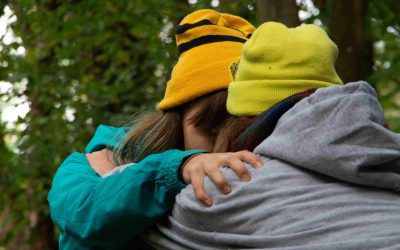 The training will be held from 6 to 15 November in Hollókő, Hungary. This program aims to help you become a better leader through the principles of self-awareness, resourcefulness and accountability.