28 September, 2022
Learning Lab(oratory) Pro: call for participants
Quality non-formal education in the digital world
Learning Lab(oratory) Pro: quality non-formal education in the digital world
Training course
📅 27 October – 3 November 2022   |   📍 Hotel Camping Malta, Poznań, Poland   |   ⏰ Apply by 2 October 2022
We are looking for participants for the Learning Lab(oratory) Pro training!
It will focus on how to organise and run high-quality learning activities in both in-person and online environments. 
The training course is meant especially for educators, trainers (also to-be trainers), leaders, volunteers and youth workers.
You will:
learn innovative methods for improving your workshops, webinars, workcamps, 

find creative and engaging ways for turning regular educational activities into an online format, 

gain confidence in using various digital tools,

plan how to make your educational activities more inclusive,

exchange ideas, good practices, inspirations, and share resources.
Apply if you live in: Austria, Belgium, Bulgaria, Germany, North Macedonia, Poland, Portugal, Serbia, Slovenia.
The project is co-funded by the European Union. 
More information about the project can be found here.
Read the full call for participants here.
📅 27 October – 3 November 2022
📍 Hotel Camping Malta, Poznań, Poland
⏰ Apply by 2 October 2022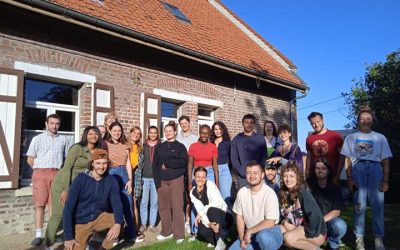 Have you ever wondered what the activities of SCI France are in this late period of 2022?
In October 2022, SAVWA (South Africa Volunteer Workcamps Association) hosted a group of 16 young volunteers from 6 SCI partner organisations in Sub-Saharan Africa. They met in Pretoria for a training which combined discussions on the challenges of gender inequalities and climate change in their respective communities, with hands-on training in permaculture.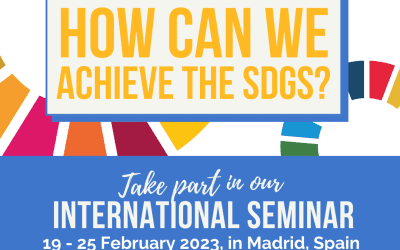 The purpose of the "2030 Agenda Seminar" is to promote the United Nations sustainable development goals, raise awareness and encourage people to take action at both the local and international levels.