30 March, 2022
RAP Project by SCI Italy
Rhythm and Power
From March 12th to 21st, young people from Poland, Greece, Slovenia, France and Italy participated in the Youth Exchange Rhythm And Power organized by SCI Italy in Rome at La Città dell'Utopia.
What is RAP?
During this ten-day course, 25 participants explored together the themes of social inclusion, cultural diversity, emotional competence and music through the tool of Rhythm and Power. The RAP methodology aims to build and test a format of non-formal education methods in which participants involved in the youth exchange discover themselves and others through music. Music is a successful tool for developing individual and collective skills, helping people to get in touch with their emotions, to deepen them and to reflect on their management of feelings and sensitivity. At the same time, it is an effective tool to help a group find a shared identity, giving them the opportunity to work together on a specific project with common goals. This methodology allows us not only to bring people together, but also to develop their emotional skills with an important impact in terms of personal development and active citizenship. Together they created a path that contributes to the value of individual growth and group awareness through music.
The final event
The apogee of this project was a performance in the public during the terra/TERRA market organized by La Città dell'Utopia every third Saturday of the month. Music, poems, songs but also choregraphies created during the week were presented by the participants of the RAP Project. The show was live on the Facebook page of SCI Italy and still available to anyone who wants to watch it.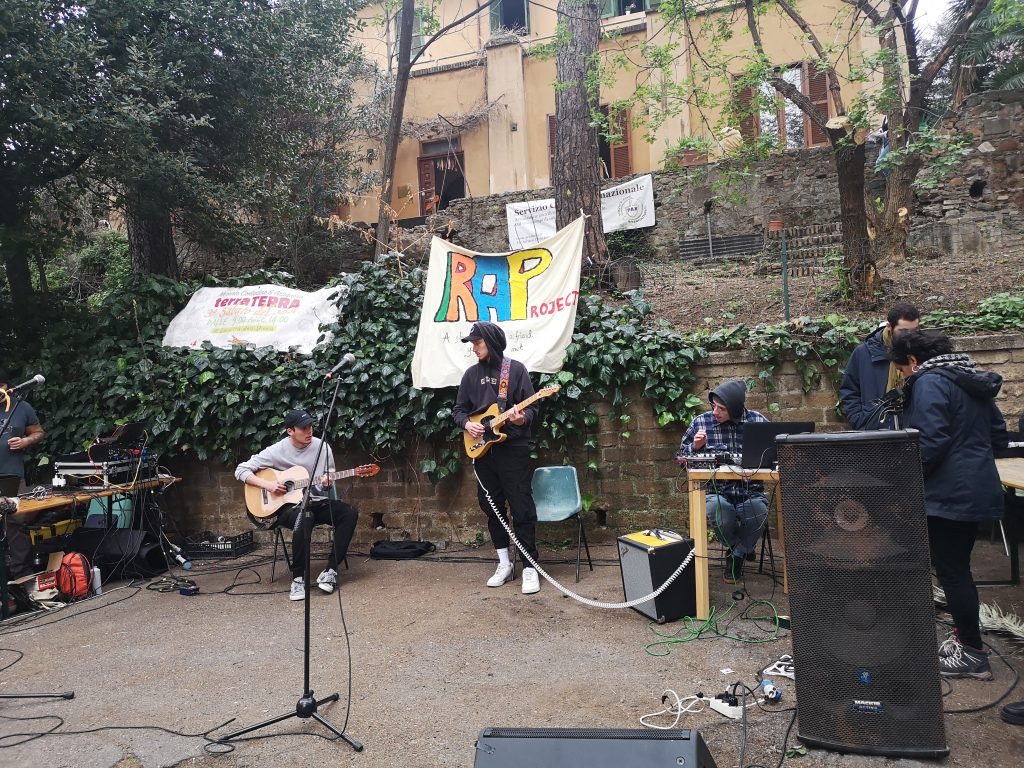 About the final event, one of the participants, Fonteini, who is 24 years old and from Greece claimed: "I was really satisfied with the result, it was not professional but from an unprofessional point of view, it was amazing. Of course, we made some mistakes. It was okay because it was made to be enjoyed and to present something to the public. I really liked it, we all did our best to have a good result especially because no one had previous experience in performing music."
Some words about this Youth Exchange: 
Two days after the final event, the Youth Exchange ended. It was time for everyone to go back and to say farewell. But before that, we asked some of the participants to tell us about their week during the RAP project. Among them are Leo, 25 years old and from France and Foteini.
Leo: "The week went very well; with the activities, the free time, the encounters and also all the pastime with the members of the exchange. It allowed me to bond with them."
Leo encourages any young person to participate in these projects. According to him, it is very rewarding to be able to exchange with young people from other countries. It allows them to be more open-minded and aware about different cultures.
Foteini: "It was nice because I noticed some participants who from the beginning were very closed and insecure, but after three-four days doing the activities all together, we communicated and connected somehow. I realized that they were slowly starting to open and express their feelings. For example, we had an activity where we shared the song that represented us the most and we had to draw/paint something that reminds us of this song. It made me realize that people can have different perspectives of something. At that moment I saw a lot of people start to share their thoughts and feelings."
She further added that this week was a completely different routine. It enabled her to make a lot of friends all over Europe that she can meet in the future.
"A part of you is somewhere all over the world. It's amazing how in a few days you can meet someone that is now your friend even if they were a complete stranger." she said.
"A stranger is just a friend you haven't met yet"
This project was coordinated by SCI Italia in partnership with SCI France, OWA Poland, SCI Hellas and Zavod Voluntariat SCI Slovenia and took place thanks to the Erasmus + program of the European Union.
Thank you to Carole Corbeau from SCI Italy for this submission!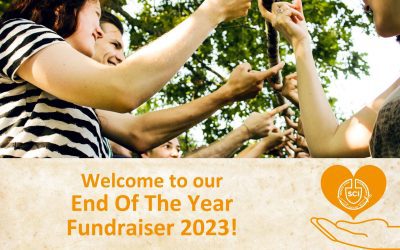 As we approach the end of this year, I would like to address all of you and ask for your support to SCI. The most reliable source and that which would give us the highest level of independence, is YOU!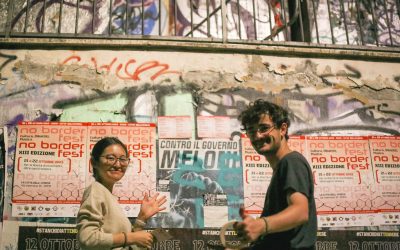 From 10th to 25th November 2023 and ahead of the 13th edition of the No Border Fest, 14 international volunteers arrived from Spain, Portugal, France, Albania, Croatia, Hungary, and Italy to Rome, to offer support, during the two weeks, 'tidying up the space of "La Città dell'Utopia"' leading up to the festival and also during the festival. About the festival The No Border Fest was back in its...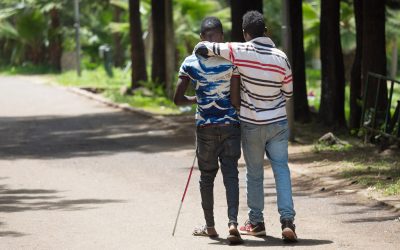 SCI-India's Maharashtra State Group organized a webinar to commemorate the World White Cane Safety Day. The Group has been associated with organizations working on issues faced by the visually impaired for over four decades. The aim of the seminar was to expose new volunteers to the world of the visually impaired, to the challenges they face in daily life and how the little but mighty cane helps...