23 February, 2021
In Patisia we play ball!
Bala Patissia project
From Christian Beneteke of Crystal Palace to Lionel Messi οf FC Βarcelona, street football is the root of many of the world's star football players. Street football is the very base of football culture from team spirit and passion, to community spirit, health, and cooperation, the benefits to a community are many.
In partnership with the municipality of Athens (Co Athens, Curing the Limbo) the Umoja/Enosi football team, supported by SCI Hellas we have begun a street football project in the heart of the neighbourhood of Kato Patisia, one of the most multicultural areas of Athens, Greece. Utilising easy access, a former basketball court is being turned into a beacon for street football with skill shares and workshops from professional football players to just simply having fun while playing football in a public space.
All over the world, similar projects have produced strong communities and world-famous players, who always thank the opportunities they got to succeed as a result of such projects.
Every Saturday organizers, locals, and players meet to play, share skills, and revive the park of Kato Patisia -complying with covid-19 restrictions- to be an inspiration to others around Athens and Greece. To engage youth, elders, and the community as a whole for better cooperation and a stronger society. I am glad to be part of the experience!
Volunteer at SCI Hellas
Jonathan Healy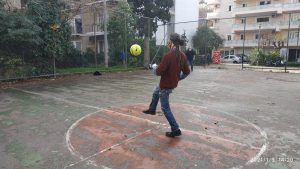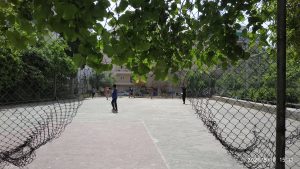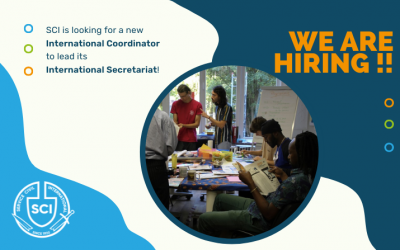 SCI is looking for a new International Coordinator to lead its International Secretariat located in Antwerp, Belgium. We are looking for someone with strong leadership and communication skills, intercultural experience, strategic thinking and interest to work in an international organisation with a mission to create a culture of peace. Read the full call and apply by 15 September 2021 (noon).

IVP Australia, together with partner organisation, is organising the Raising Peace festival with the aims to celebrate and raise the profile of peace, to create opportunities for collaboration between peace organisations and to inspire young people to take action for peace. The festival will take place over 10 days: 16-26 September 2021 in Australia.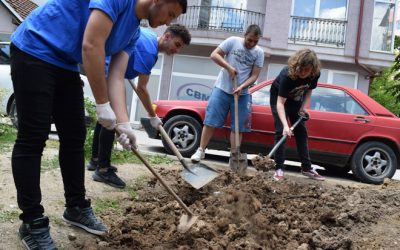 GAIA Kosovo's volunteers created a community garden in an urban space that was left unattended for a long time, bringing a new energy and bright natural colors to the whole area. The work on the garden generated interactions, conversations, new encounters and a lot of smiles between people from different generations, grandparents and young children, teenagers and adults.