23 February, 2021
In Patisia we play ball!
Bala Patissia project
From Christian Beneteke of Crystal Palace to Lionel Messi οf FC Βarcelona, street football is the root of many of the world's star football players. Street football is the very base of football culture from team spirit and passion, to community spirit, health, and cooperation, the benefits to a community are many.
In partnership with the municipality of Athens (Co Athens, Curing the Limbo) the Umoja/Enosi football team, supported by SCI Hellas we have begun a street football project in the heart of the neighbourhood of Kato Patisia, one of the most multicultural areas of Athens, Greece. Utilising easy access, a former basketball court is being turned into a beacon for street football with skill shares and workshops from professional football players to just simply having fun while playing football in a public space.
All over the world, similar projects have produced strong communities and world-famous players, who always thank the opportunities they got to succeed as a result of such projects.
Every Saturday organizers, locals, and players meet to play, share skills, and revive the park of Kato Patisia -complying with covid-19 restrictions- to be an inspiration to others around Athens and Greece. To engage youth, elders, and the community as a whole for better cooperation and a stronger society. I am glad to be part of the experience!
Volunteer at SCI Hellas
Jonathan Healy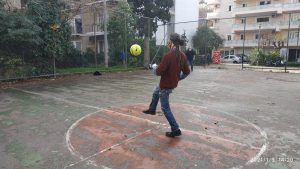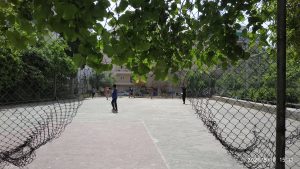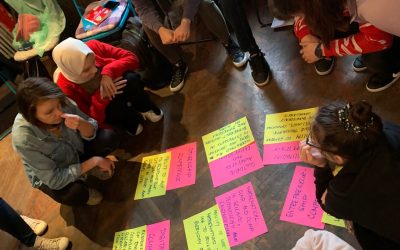 International participants took part in a RutAlternativa Training Course, organised between 4-11 October in Novi Sad. Its aim was to explain the methodology of educational walking tours and to provide those who took part in it with knowledge and tools neccessary to teach others in their communities.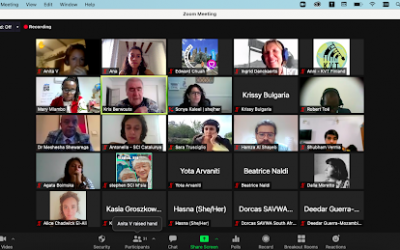 On the 7th of September SCI Catalunya, with the collaboration of SCI International Secretariat, VWAN Nigeria, ZWA Zimbabwe, SCI Italy, SAVWA South Africa, KVT Finland and AJOV Mozambique, as part of Grassroots change: volunteering, leadership and emancipation through hands-on work and mentoring organised a webinar on the topic: Decolonise volunteering - dream or reality?  It connected global...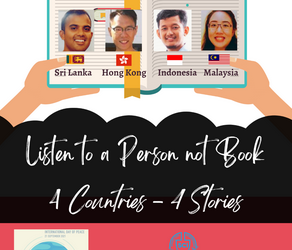 In conjunction with International Day of Peace that takes place on 21st September annually, this year SCI Malaysia has organized a virtual Human Library with the aim of promoting conversations on volunteerism to better our understanding of diversity to help create more inclusive communities across cultural, religious, social, ethnic differences. The topics for this Human Library is Volunteering for Peace.