19 April, 2020
SCI Hellas is big on fb!
Solidarity and peace work
With the pandemic taking over our lives, relations, work, economy… you name it (!) SCI Hellas couldn't stay put and not keep up with solidarity and peace work.
What did we do?
We hit facebook and the rest of our social media and we are still doing it more than ever!
Since March 29, 2020 onwards we have dedicated our media to promoting solidarity ideas, factual advice, offerings and calls for help, volunteer initiatives and articles from known sources that might be of interest to our audiences.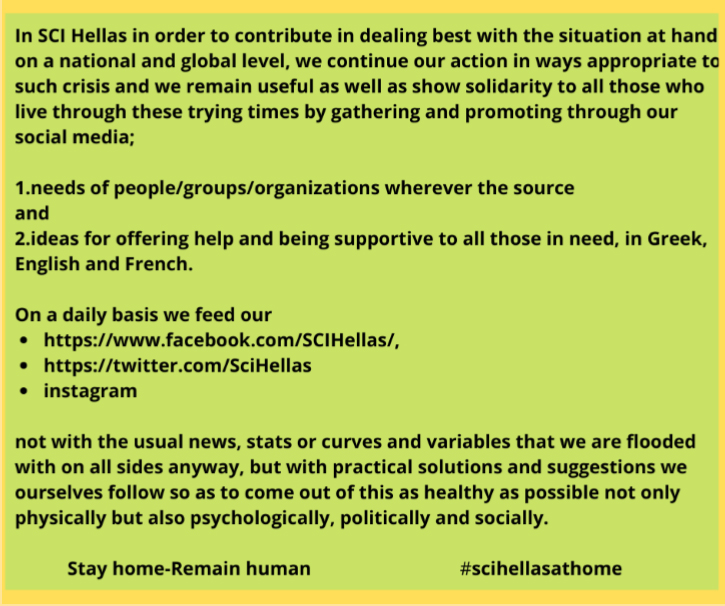 So far we have uploaded 71 posts ranging from emergency phone numbers people can call, to colorful graphics with advice and spontaneous encouraging pics we came across walking around Athens.
The posts are mainly in Greek and English but we are making sure we include posts in French and the most informative ones in Arabic and Farsi.
Although we understand this is not an innovation in itself we are proud of being able to keep up our work in a more digitalized way.
Follow SCI Hellas Facebook page.
Written by SCI Hellas

IVP Australia, together with partner organisation, is organising the Raising Peace festival with the aims to celebrate and raise the profile of peace, to create opportunities for collaboration between peace organisations and to inspire young people to take action for peace. The festival will take place over 10 days: 16-26 September 2021 in Australia.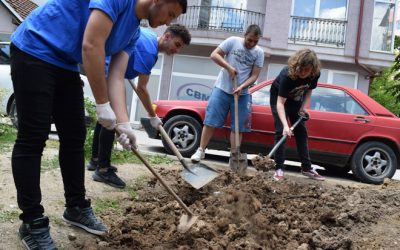 GAIA Kosovo's volunteers created a community garden in an urban space that was left unattended for a long time, bringing a new energy and bright natural colors to the whole area. The work on the garden generated interactions, conversations, new encounters and a lot of smiles between people from different generations, grandparents and young children, teenagers and adults.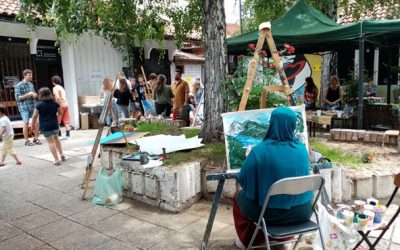 Volunteers at GAIA Kosovo organised a special Sunday fully dedicated to art, in the social and cultural place "Social Space for Deconstruction". When people live their day to day life in a divided city, they sometimes need to rethink about what we, as humans, have in common, and the universal language of art can help us do that.