18 October, 2022
SCI Malaysia's International Day of Peace activities
by SCI Malaysia
International Day of Peace (IDP) is celebrated annually on 21 September. The theme for the year 2022 is "End Racism. Build Peace". 
Being different from the previous year, physical activities now can be held after lifting of restrictions associated with COVID-19. On 24 September, an Interfaith Peace Dialogue was jointly organized by INSaF and the Church of St. Francis of Assisi, Cheras, Kuala Lumpur. Five speakers representing different religions were invited as the panel to share their perspectives on building peace. Messages were delivered in unique ways like storytelling, singing and even berpantun (poem) to keep the audience engaged. 

Some of the key takeaways include: 
"Peace starts from yourself." 
"Be a role model to family and friends to spread peace." 
"Peace has no limit and boundaries." 
"To unlearn and learn as a process of growing peace." 
"More youth to be involved as peace ambassadors."
At the end of the dialogue, there was an extended lively Q&A where questions related to uncertainty on other religions' stand on Racism and other issues were answered by the panel. The audience felt more comfortable and prayed that the country could be a model of multi-culturalism and faith as it used to be in the 60s and 70s.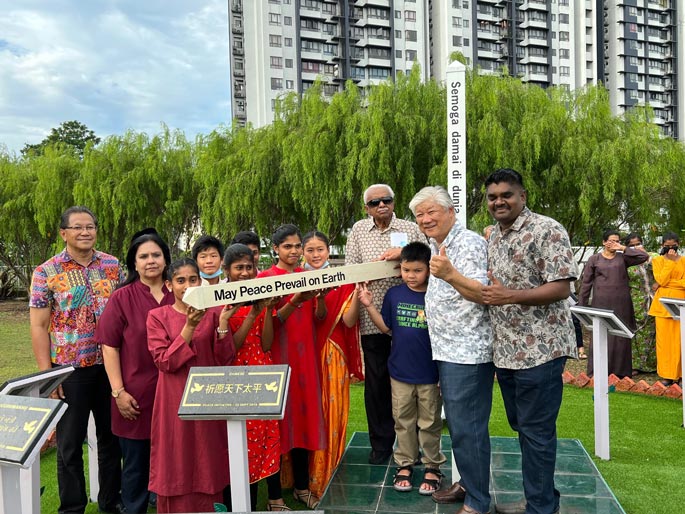 The following day on 25 September, celebration of World Peace Day was held in Pure Life Society (PLS), Kuala Lumpur. Around 100 people attended where everyone had their signature on the Peace Pledge to End Racism, and Build Peace at the registration counter. The event kicked off with the National Anthem, followed by a welcome address by Pathma, our Organizing Chairman, and then the Keynote Address by the Vice President of PLS. Messages recorded in video from the United Nations Secretary General were screened. Highlights from last evening's interfaith dialogue were shared by Dr Amir, INSaF President and yesterday's Moderator, to the audience.
The event continued with the attendees proceeding to the Peace Promenade at The Temple of Universal Spirit. Paper butterflies representing Peace were hung on the surrounding trees. After that, a child was selected as the representative to read out the Peace Pledge at the Peace Pole area. A mini peace pole was then launched and handed to the Peace Convoy to escort its way. It is planned to plant the Peace Pole at the Ayur Medical Center in Petaling Jaya on another day. The mostly youthful attendees were given 2 Peace Stickers to remind them of the Peace Theme for this year – "End Racism, Build Peace" and "May Peace Prevail on Earth", as they make their ways back.  Simple and meaningful.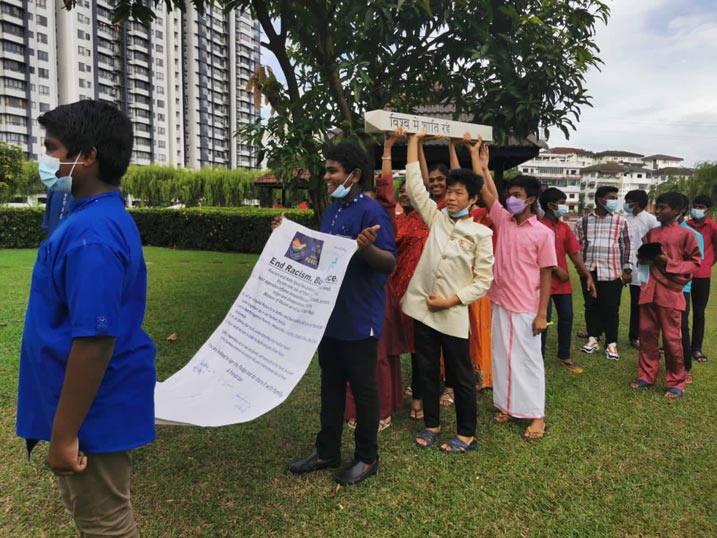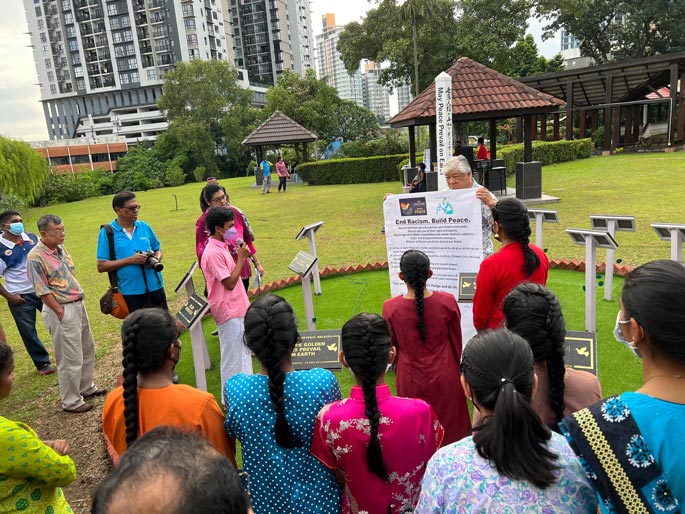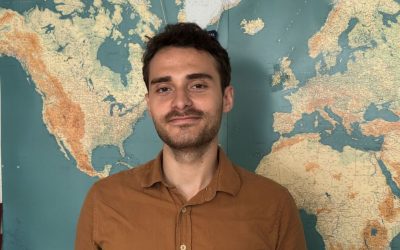 Albanoi will be joining the IS offices for a year here in Antwerp, helping out with communication. Hi everyone! My name is Albanoi and I am the new Communication Volunteer for SCI IS. It feels weird even typing that because when I applied, I did so on a whim and did not think much of it, only to find myself in Antwerp two months later, in an unknown city, alone for the first time. It is exciting...