18 June, 2021
Photo competition for European Youth Week
Discover the winners!
For European Youth Week (EYW) 2021, VSI Ireland organised an online photography competition in collaboration with two other national youth organisations.
The competition invited young people aged 13-30 across Ireland to take part in the event.
The aim of the competition was inspired by the sub-theme of Health and Recovery under the overarching 2021 EYW theme "Our Future in Our Hands." Health and Recovery was chosen with the effects of the COVID-19 pandemic on young people's mental health in mind.
VSI Ireland wanted to create an outlet of creative expression and invited young people to reflect on their mental health and wellbeing and take pictures of how they stay connected to not only society but also to themselves, to others and to nature in a world that has become disconnected. In this way, they hoped to show the many different ways young people 'stay connected,' even in troubling times. They also hoped that by taking part in the competition, young people would feel encouraged and empowered to connect with others and, look after their mental health and wellbeing and get involved in shaping their future.
Six young individuals were chosen as the winners and their photographs are exhibited in a Padlet which is also a map of Ireland to show the locations of each photograph.

IVP Australia, together with partner organisation, is organising the Raising Peace festival with the aims to celebrate and raise the profile of peace, to create opportunities for collaboration between peace organisations and to inspire young people to take action for peace. The festival will take place over 10 days: 16-26 September 2021 in Australia.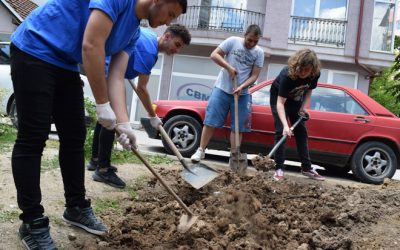 GAIA Kosovo's volunteers created a community garden in an urban space that was left unattended for a long time, bringing a new energy and bright natural colors to the whole area. The work on the garden generated interactions, conversations, new encounters and a lot of smiles between people from different generations, grandparents and young children, teenagers and adults.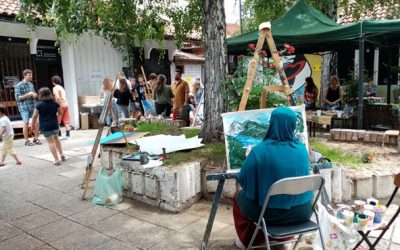 Volunteers at GAIA Kosovo organised a special Sunday fully dedicated to art, in the social and cultural place "Social Space for Deconstruction". When people live their day to day life in a divided city, they sometimes need to rethink about what we, as humans, have in common, and the universal language of art can help us do that.