11 June, 2021
Peaceweek against LGBTIQphobia in Barcelona
Participate from the 16th to the 23rd of July!
Participate in the peaceweek "Strengthening the youth response against LGBTIQphobia" in Barcelona from the 16th to the 23rd of July!
Introduction:
PeaceWeek "Strengthening the youth response against LGBTIQphobia" arrives this summer. This is a space for international exchange where people from different countries have the opportunity to learn about this subject and share their own experiences.
Objectives:
The aim of the activity proposed is to strengthen the capacities of SCI and youth LGBTIQ+ organizations in order to contribute to more inclusive societies through the struggle for the rights of LGBTIQ+ people and the promotion of volunteering as a tool to erase hate speech towards LGBTIQ+ people.
Goals:
Get to know the realities of the different countries (institutional discriminations, violations of rights, LGBTIQ+ movement, resistance, alliances, asylum procedures).
Create a safe space for the participants to strengthen their capacities.
Exchange good practices.
Get to know local projects.
Promote volunteerism and active citizenship as tools of social transformation.
Explore topics such as the connection between LGBTIQ+ communities and different groups/movements (feminists, sex workers, refugees/migrants).
Explore the topics from a decolonial, anti racist perspective bringing to light different levels of discrimination and privileges.The proposed activity will be in the format of "Peaceweek", a kind of work camp, where young people from all over the world will take part, but with a good part of the time dedicated to study and debate sessions.
Who can participate? SCI youth workers from Germany, France, Italy, Bulgaria, Hungary, Belgium, Ukraine and Albania.
If you are interested in participating in this project READ THE CALL FOR PARTICIPANTS and fill out this form before the 1st of July! If in doubt, send an email to incoming@scicat.org.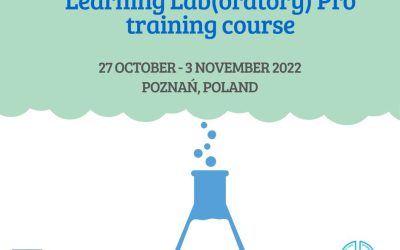 Are you an educator, a (to-be) trainer, willing to discover how to organise high-quality and more inclusive learning activities in both in-person and online environments? Apply for this training course! 📅 27 October – 3 November 2022 📍 Poznań, Poland ⏰ Apply by 2 October
Discover all the activities by SCI-India, Maharashtra State Group, in observance of the International Day of Peace. Their SCI Volunteers spread all over Maharashtra, in different cities, took a lead role in the activities, from mediation sessions, to drawing competitions, webinars and discussions. Get inspired!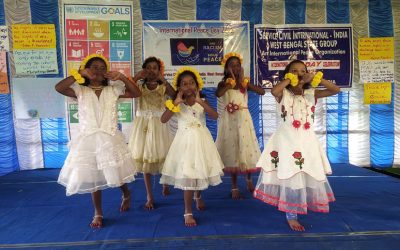 SCI India, West Bengal State Group, organised a seminar on peace to observe the peace day, with many speakers, singing, dancing, poetry and an oath to peace.