2 February, 2023
Discover our recipes for high-quality educational events!
by SCI Poland
SCI Poland invites you to register for the webinar entitled "Recipes for high-quality educational events", which will take place on 27.02.2023, 16-17 CET (check your local time here).
During the webinar, we will introduce you to the essential ingredients for high quality in education, based on the findings of the Learning Lab project by SCI Poland.
You will also get to know our new tools developed for youth workers, trainers and educators:
infographics on inclusion and sustainability in non-formal education,
Facilitator's Cards, which will help you to organise a quality workshop or training in a structured way.
You will be able to get the above-mentioned products electronically or in print, free of charge!
When: Monday, 27.02.2023, 4-5 pm CET
Venue: Zoom
Experts: Gośka Tur and Natalie Jivkova, co-creators of tools for high quality in education
The webinar is organised in the frame of the "Learning Lab(oratory) – quality non-formal education in the digital world" project by SCI Poland, co-funded by the European Union
Ala, from Tunisia, joins our team at International Secretariat of SCI as the new project volunteer.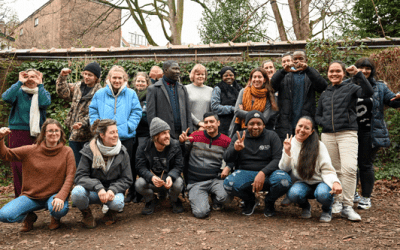 Last February, as part of the project "Decolonize volunteering!" from CCIVS, SCI Belgium had the chance to host a beautiful group of young people wanting to start working on a challenging and demanding issue: the decolonisation of volunteering.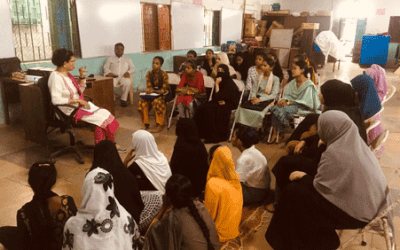 SCI India Maharashtra State Group organised a six day project about Girls Empowerment. Each day day tackled a different subject for more than 25 young girls.