23 February, 2021
"The events fill with joy the empty days I'm having now"
SCI Hungary's Online Events
Open Doors provides an intercultural dialogue and is located in MiraDoor community space in Budapest. Before closing our community space following the regulations, we heard from many of our participants that they felt sad and discouraged they would no longer enjoy the community and friendliness they found in us. To maintain this human contact, communication, and socialisation in times of quarantine and other restrictions, we switched some of our classic events into online ones so our participants wouldn't feel isolated but rather supported, socially active, entertained, and learning.

During the following periods: March 2020 – May 2020; November 2020 – February 2021, we had online board games, intercultural quizzes, poetry sessions, meditations, language classes, creative workshops, cooking sessions, and country presentation events.
Some of the activities were strictly online (board games, quizzes, language classes) and some were hybrid where participants were able to do something with their hands, such as cooking or handcrafting.
One of our frequent participants said: "The events fill with joy the empty days I'm having now."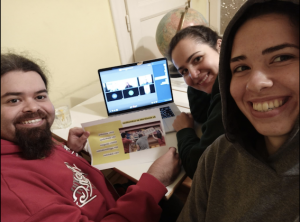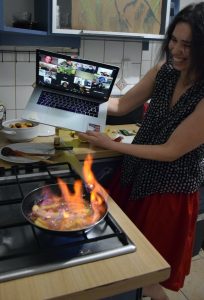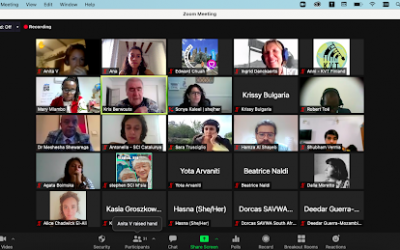 On the 7th of September SCI Catalunya, with the collaboration of SCI International Secretariat, VWAN Nigeria, ZWA Zimbabwe, SCI Italy, SAVWA South Africa, KVT Finland and AJOV Mozambique, as part of Grassroots change: volunteering, leadership and emancipation through hands-on work and mentoring organised a webinar on the topic: Decolonise volunteering - dream or reality?  It connected global...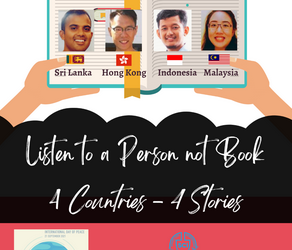 In conjunction with International Day of Peace that takes place on 21st September annually, this year SCI Malaysia has organized a virtual Human Library with the aim of promoting conversations on volunteerism to better our understanding of diversity to help create more inclusive communities across cultural, religious, social, ethnic differences. The topics for this Human Library is Volunteering for Peace.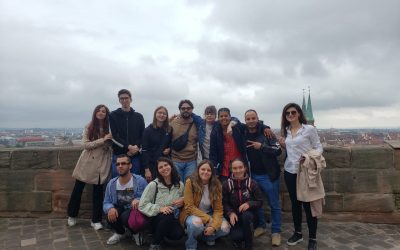 On September 12th, young volunteers from across Europe arrived in Nuremberg to embark on a new adventure and learn about the sustainable options of travels and flying alternatives.