7 April, 2021
Welcome the new project volunteer!
Hasna joins our team in the IS
In 2019 I discovered SCI and learned about its vision of a world of peace, social justice
and sustainable development. I was impressed on how the organization promotes the
culture of peace by organising international volunteering projects and that's why I
decided to participate not only as a volunteer in workcamps but also as a camp
coordinator in a youth exchange.
This year I will be working at the IS and I will support the implementation of the
"Grassroots change: volunteering, leadership and emancipation through hands-on
work and mentoring" and "From Dreams to Actions: together for a peaceful future"
projects. I believe that joining the International Secretariat will make me contribute
directly to causes I believe and share with SCI.
I am very excited to not only work in an international environment with amazing
people but also to learn as much as I can and to see how international projects like
these develop.
I am pretty sure that this experience, like the other experiences I had with SCI, will
help me grow not only professionally but also personally.
I am looking forward to living abroad for the first time in my life, to meet interesting
and awesome people and to discover the beauties of Antwerp and hopefully of
Belgium in general.
Sign up to our SCI friends anniversary zoom-up to celebrate and reconnect! Join us on 23 and 29 May.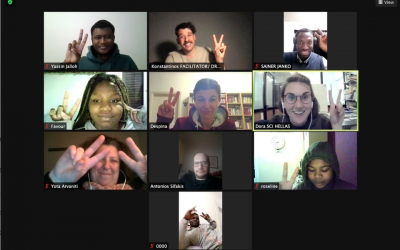 A report on the online theater workshop organized by SCI Hellas volunteers in collaboration with the drama instructor Konstantinos Marougkas. The project was part of "Peace in Practice: Supporting young people to become peace envoys", funded by the Council of Europe's Youth Foundation.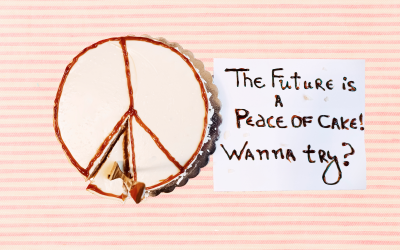 This March CVS – Bulgaria decided that "it's peace o-clock" and initiated a Photo Hackathon on the topic, as part of the SCI's Peace in Practice project supported by the European Youth Foundation of Council of Europe.