20 February, 2021
Welcome the new project volunteer!
Hasna joins our team in the IS
In 2019 I discovered SCI and learned about its vision of a world of peace, social justice and sustainable development. I was impressed on how the organization promotes the culture of peace by organising international volunteering projects and that's why I decided to participate not only as a volunteer in workcamps but also as a camp coordinator in a youth exchange.
This year I will be working at the IS and I will support the implementation of the "Grassroots change: volunteering, leadership and emancipation through hands-on work and mentoring" and "From Dreams to Actions: together for a peaceful future" projects. I believe that joining the International Secretariat will make me contribute directly to causes I believe and share with SCI.
I am very excited to not only work in an international environment with amazing people but also to learn as much as I can and to see how international projects like these develop.
I am pretty sure that this experience, like the other experiences I had with SCI, will help me grow not only professionally but also personally.
I am looking forward to living abroad for the first time in my life, to meet interesting and awesome people and to discover the beauties of Antwerp and hopefully of Belgium in general.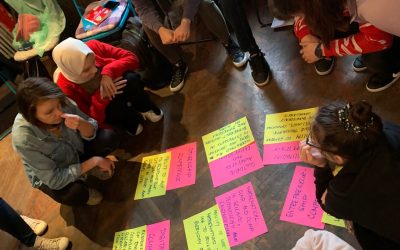 International participants took part in a RutAlternativa Training Course, organised between 4-11 October in Novi Sad. Its aim was to explain the methodology of educational walking tours and to provide those who took part in it with knowledge and tools neccessary to teach others in their communities.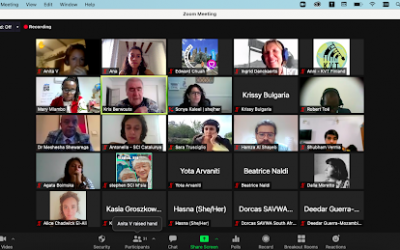 On the 7th of September SCI Catalunya, with the collaboration of SCI International Secretariat, VWAN Nigeria, ZWA Zimbabwe, SCI Italy, SAVWA South Africa, KVT Finland and AJOV Mozambique, as part of Grassroots change: volunteering, leadership and emancipation through hands-on work and mentoring organised a webinar on the topic: Decolonise volunteering - dream or reality?  It connected global...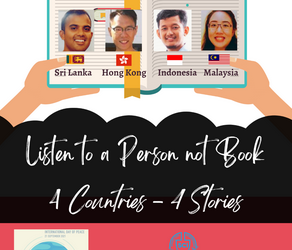 In conjunction with International Day of Peace that takes place on 21st September annually, this year SCI Malaysia has organized a virtual Human Library with the aim of promoting conversations on volunteerism to better our understanding of diversity to help create more inclusive communities across cultural, religious, social, ethnic differences. The topics for this Human Library is Volunteering for Peace.