7 April, 2021
Welcome the new project volunteer!
Hasna joins our team in the IS
In 2019 I discovered SCI and learned about its vision of a world of peace, social justice
and sustainable development. I was impressed on how the organization promotes the
culture of peace by organising international volunteering projects and that's why I
decided to participate not only as a volunteer in workcamps but also as a camp
coordinator in a youth exchange.
This year I will be working at the IS and I will support the implementation of the
"Grassroots change: volunteering, leadership and emancipation through hands-on
work and mentoring" and "From Dreams to Actions: together for a peaceful future"
projects. I believe that joining the International Secretariat will make me contribute
directly to causes I believe and share with SCI.
I am very excited to not only work in an international environment with amazing
people but also to learn as much as I can and to see how international projects like
these develop.
I am pretty sure that this experience, like the other experiences I had with SCI, will
help me grow not only professionally but also personally.
I am looking forward to living abroad for the first time in my life, to meet interesting
and awesome people and to discover the beauties of Antwerp and hopefully of
Belgium in general.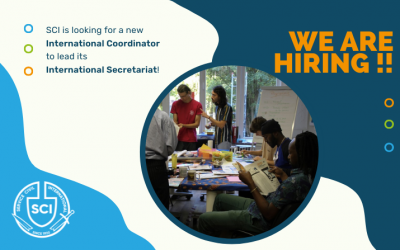 SCI is looking for a new International Coordinator to lead its International Secretariat located in Antwerp, Belgium. We are looking for someone with strong leadership and communication skills, intercultural experience, strategic thinking and interest to work in an international organisation with a mission to create a culture of peace. Read the full call and apply by 15 September 2021 (noon).

IVP Australia, together with partner organisation, is organising the Raising Peace festival with the aims to celebrate and raise the profile of peace, to create opportunities for collaboration between peace organisations and to inspire young people to take action for peace. The festival will take place over 10 days: 16-26 September 2021 in Australia.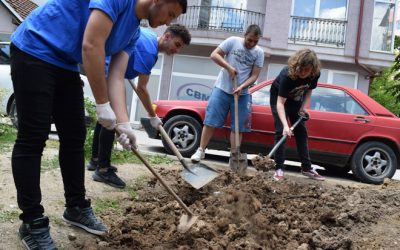 GAIA Kosovo's volunteers created a community garden in an urban space that was left unattended for a long time, bringing a new energy and bright natural colors to the whole area. The work on the garden generated interactions, conversations, new encounters and a lot of smiles between people from different generations, grandparents and young children, teenagers and adults.