2 June, 2020
The International Executive Committee of SCI is meeting this week for its 157th IECM!
Working remotely
IEC ensures the proper SCI functioning thorough all the year, working remotely and using a number of communication and project management tools for teams. However, every January, June and December it holds the official physical IECM, a periodical meeting lasting most often 4-5 days. Such meetings take place either in our International Secretariat in Antwerp, or generously hosted by SCI branches in various countries. The discussions last from early morning till late evening, but nevertheless bring a lot of motivation and energy to continue working remotely for the rest of the year!
The upcoming IECM, however, is a special one, as due to COVID-19 and closed borders it will take place solely online! We are used to working via email and Zoom, but to have 5 days in a row of online debates will be surely a challenge. Wish us good luck with this endeavour!
The IEC members, as of June 2020, are Gośka (International President), Jackie (International Vice-President), Alexandra (International Treasurer), and members: Bhupe, Hemamali, and Parag. We are also supported by Chantal, who is the IEC ex-officio member in the International Coordinator's capacity.
There is a lot on the IEC plate – when we made the last quarterly review of our actions, we ended up with 12 pages of things accomplished in January-March 2020 and planned for the nearest future! Also the 157th IECM agenda is not a light one and comprises of over 50 points to discuss between 3rd and 8th June. But we tried to prepare well, sharing various materials and insights, to allow for smoother online discussion!
As always, we will update our members on the meeting outcomes by publishing the decision list and the meeting minutes shortly after, in the IEC section of SCI Members' Area.
And we are always happy to answer your questions, listen to your thoughts and ideas, and collaborate on common projects, so feel encouraged to contact us and let us know how you and your SCI Branch or Group are doing, and what we can do better to keep the SCI spirit alive and kicking!
Written by Gośka, SCI International President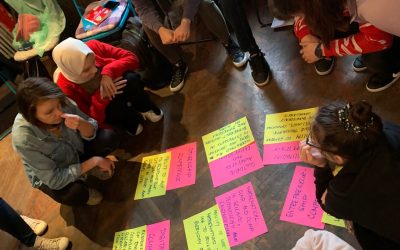 International participants took part in a RutAlternativa Training Course, organised between 4-11 October in Novi Sad. Its aim was to explain the methodology of educational walking tours and to provide those who took part in it with knowledge and tools neccessary to teach others in their communities.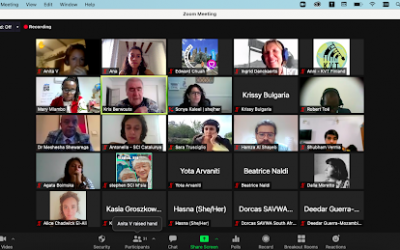 On the 7th of September SCI Catalunya, with the collaboration of SCI International Secretariat, VWAN Nigeria, ZWA Zimbabwe, SCI Italy, SAVWA South Africa, KVT Finland and AJOV Mozambique, as part of Grassroots change: volunteering, leadership and emancipation through hands-on work and mentoring organised a webinar on the topic: Decolonise volunteering - dream or reality?  It connected global...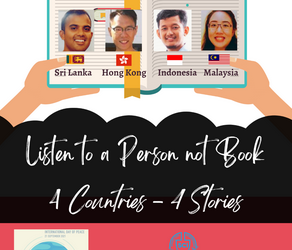 In conjunction with International Day of Peace that takes place on 21st September annually, this year SCI Malaysia has organized a virtual Human Library with the aim of promoting conversations on volunteerism to better our understanding of diversity to help create more inclusive communities across cultural, religious, social, ethnic differences. The topics for this Human Library is Volunteering for Peace.