24 November, 2020
We had autumn meeting in Diósjenő!
Útilapu Hungary's autumn meeting
We had our autumn meeting in the Bokréta House in Diósjenő, already well known by some of our volunteers. It was nice to celebrate the 100th birthday of our partner organization, Service Civil International!
At the 2-day meeting, the work and the free-time were similar to our camps. The house, run by the local Bokréta Child Welfare Association, was not only a comfortable accommodation for us but also a perfect opportunity to take advantage of our volunteer activities. We helped to tidy up the yard of the house, to pull down their event tent, to decorate the place. In addition, we got to know the association better, who mainly deal with disadvantaged children, operate the local nature conservation and tradition community center, and organize many other events and courses (eg. wood carving, felting).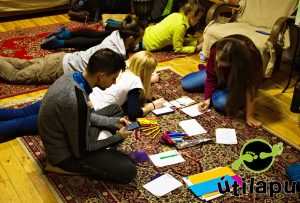 Our missions are similar. As a bottom-up association, we have been supporting such and similar initiations for 26 years, and we organize domestic and international volunteer camps along with this goal. It was important for us to be able to plan the tasks ahead together in this unpredictable, connectionless time. Thus, our volunteers, through their own reflections, sharing them with each other, will be able to set 2021 more resolutely.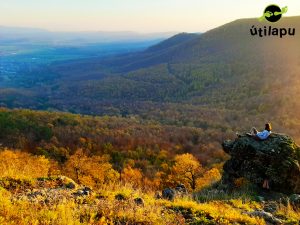 The highlight of our weekend was perhaps the birthday greeting of our partner organization (SCI), which celebrates its 100th anniversary this year! We wish them and ourselves too a happy birthday, let us have joy together, let's celebrate together!
Diósjenő was also a perfect place for fresh air and beautiful nature for recharging and hiking. We strongly recommend it to everyone!
Sign up to our SCI friends anniversary zoom-up to celebrate and reconnect! Join us on 23 and 29 May.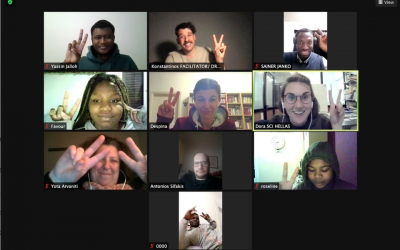 A report on the online theater workshop organized by SCI Hellas volunteers in collaboration with the drama instructor Konstantinos Marougkas. The project was part of "Peace in Practice: Supporting young people to become peace envoys", funded by the Council of Europe's Youth Foundation.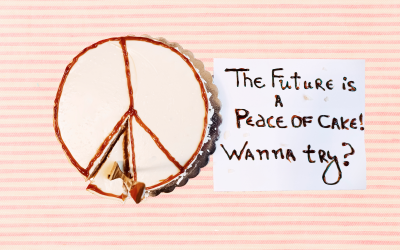 This March CVS – Bulgaria decided that "it's peace o-clock" and initiated a Photo Hackathon on the topic, as part of the SCI's Peace in Practice project supported by the European Youth Foundation of Council of Europe.