24 November, 2020
Turkey's First Online Volunteer School Has Been Launched!
By Gönüllü Hizmetler Derneği (GHD)
Turkey's First Online "Volunteer School" has started its activities under the roof of Gönüllü Hizmetler Derneği (GHD) in October 2020. The main aim of the school is to address the volunteer needs of civil society with a professional approach. In the Volunteer School, training will be given in different areas such as management, fundraising, planning, coordination, social impact measurement, and accounting in non-governmental organizations. The "Volunteer School" also aims to meet the human resource needs of the civil society sector with all the training. The first online "Volunteer School" is happening with 20 participants between 20 October – 22 December 2020. During this ten-week training, 1.5-hour online sessions will be held every week on Tuesday with the participation of many non-governmental professionals on issues that are important in the field of civil society.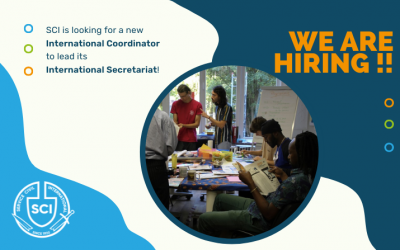 SCI is looking for a new International Coordinator to lead its International Secretariat located in Antwerp, Belgium. We are looking for someone with strong leadership and communication skills, intercultural experience, strategic thinking and interest to work in an international organisation with a mission to create a culture of peace. Read the full call and apply by 15 September 2021 (noon).

IVP Australia, together with partner organisation, is organising the Raising Peace festival with the aims to celebrate and raise the profile of peace, to create opportunities for collaboration between peace organisations and to inspire young people to take action for peace. The festival will take place over 10 days: 16-26 September 2021 in Australia.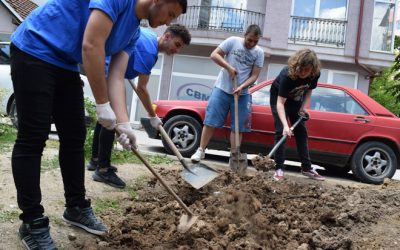 GAIA Kosovo's volunteers created a community garden in an urban space that was left unattended for a long time, bringing a new energy and bright natural colors to the whole area. The work on the garden generated interactions, conversations, new encounters and a lot of smiles between people from different generations, grandparents and young children, teenagers and adults.