23 September, 2021
Decolonise volunteering – dream or reality?
Discover the webinar and be a part of the conversation
On the 7th of September SCI Catalunya, with the collaboration of SCI International Secretariat, VWAN Nigeria, ZWA Zimbabwe, SCI Italy, SAVWA South Africa, KVT Finland and AJOV Mozambique, as part of Grassroots change: volunteering, leadership and emancipation through hands-on work and mentoring organised a webinar on the topic: Decolonise volunteering – dream or reality? 
It connected global volunteers and people interested in international volunteering in order to explore this topic and spark discussion. List of speakers included:
Kris 

Berwouts

 

Sonya Kaleel

Zongui

 Robert 

Toé

 

Dr Meshesha 

Shewarega

Gebretsadik
and the panel was moderated by Mary Mlambo from Lungelo Youth Development. They shared their unique insight on the impact of international volunteering movement on the old colonial relations and whether it could help to deconstruct old power structures, which are still intact. 
Listen to the conversation below: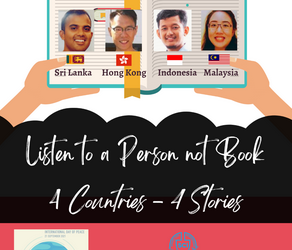 In conjunction with International Day of Peace that takes place on 21st September annually, this year SCI Malaysia has organized a virtual Human Library with the aim of promoting conversations on volunteerism to better our understanding of diversity to help create more inclusive communities across cultural, religious, social, ethnic differences. The topics for this Human Library is Volunteering for Peace.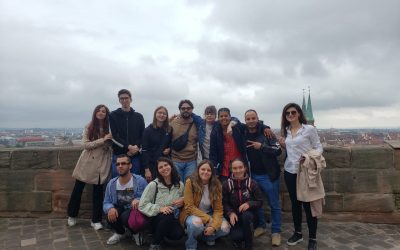 On September 12th, young volunteers from across Europe arrived in Nuremberg to embark on a new adventure and learn about the sustainable options of travels and flying alternatives.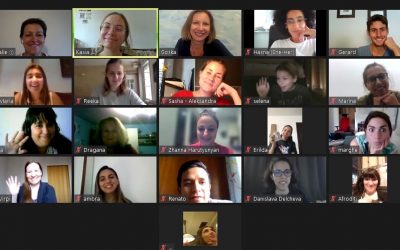 On the 15th of September our long-awaited online training course 'From Dreams to Actions' has began!
Participants from 12 countries met on ZOOM for the first time to begin their journey towards effective peace work. They come from diverse backgrounds and they all joined together for this course, ready to share their unique experiences and grow together as changemakers for more a peaceful future.