6 December, 2020
End of 100for100 donation campaign
Thank you for supporting us!
In June 2020, we launched the fundraising campaign 100€ for 100 years, in a moment where SCI was already facing difficult and challenging times and Covid-19 was hitting us hard.
SCI reached out to you, our friends around the world, who want to see SCI bloom as a centenarian, and you responded, helping us in our work for a better future for you and for future generations.
The donation campaign has now officially ended, and we want to thank all the donors and those who helped spreading the campaign!
Thanks to you, the campaign raised a total of 15,270€.
We are really grateful to all of you for making it possible to reach our goal!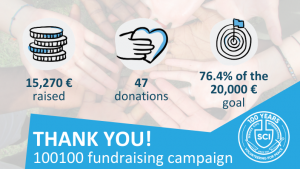 Sign up to our SCI friends anniversary zoom-up to celebrate and reconnect! Join us on 23 and 29 May.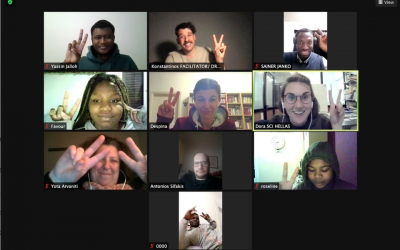 A report on the online theater workshop organized by SCI Hellas volunteers in collaboration with the drama instructor Konstantinos Marougkas. The project was part of "Peace in Practice: Supporting young people to become peace envoys", funded by the Council of Europe's Youth Foundation.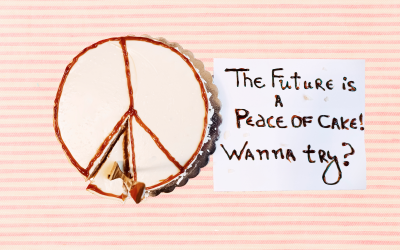 This March CVS – Bulgaria decided that "it's peace o-clock" and initiated a Photo Hackathon on the topic, as part of the SCI's Peace in Practice project supported by the European Youth Foundation of Council of Europe.