6 December, 2020
End of 100for100 donation campaign
Thank you for supporting us!
In June 2020, we launched the fundraising campaign 100€ for 100 years, in a moment where SCI was already facing difficult and challenging times and Covid-19 was hitting us hard.
SCI reached out to you, our friends around the world, who want to see SCI bloom as a centenarian, and you responded, helping us in our work for a better future for you and for future generations.
The donation campaign has now officially ended, and we want to thank all the donors and those who helped spreading the campaign!
Thanks to you, the campaign raised a total of 15,270€.
We are really grateful to all of you for making it possible to reach our goal!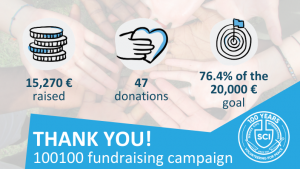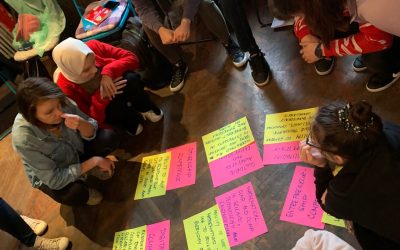 International participants took part in a RutAlternativa Training Course, organised between 4-11 October in Novi Sad. Its aim was to explain the methodology of educational walking tours and to provide those who took part in it with knowledge and tools neccessary to teach others in their communities.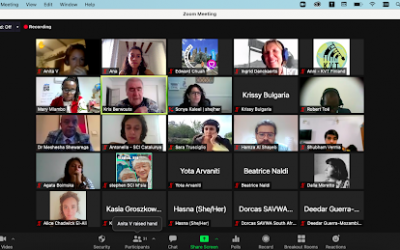 On the 7th of September SCI Catalunya, with the collaboration of SCI International Secretariat, VWAN Nigeria, ZWA Zimbabwe, SCI Italy, SAVWA South Africa, KVT Finland and AJOV Mozambique, as part of Grassroots change: volunteering, leadership and emancipation through hands-on work and mentoring organised a webinar on the topic: Decolonise volunteering - dream or reality?  It connected global...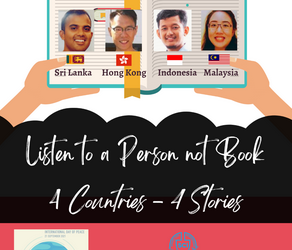 In conjunction with International Day of Peace that takes place on 21st September annually, this year SCI Malaysia has organized a virtual Human Library with the aim of promoting conversations on volunteerism to better our understanding of diversity to help create more inclusive communities across cultural, religious, social, ethnic differences. The topics for this Human Library is Volunteering for Peace.