3 August, 2020
New illustrations for SCI
by @pojamnik!
You might have noticed that our website is now more unique and fun thanks to the wonderful illustrations by Gosia, an SCI volunteer who dedicated her time and artistic talent to enrich our website and help us spread the message of SCI more effectively. We were very lucky that she decided to collaborate with us as an online volunteer!
I'm a Polish artist who just finished an European Solidarity Corps project as a Placement Officer in the Irish branch of SCI – Voluntary Service International (VSI). It allowed me to learn how SCI works from the inside, and meet a lot of its members in person. I decided to illustrate for SCI to give them something more visible and, in a way, celebrate the work I did during my placement. After my project I am more aware of how important it is to volunteer, and how good it feels, especially if you can do something that you like. As an artist, I feel that my skills are the most valuable thing that I have to offer and I'm glad I could share them.
Have a look at her art and follow her on instagram: @pojamnik.
Thank you Gosia!

IVP Australia, together with partner organisation, is organising the Raising Peace festival with the aims to celebrate and raise the profile of peace, to create opportunities for collaboration between peace organisations and to inspire young people to take action for peace. The festival will take place over 10 days: 16-26 September 2021 in Australia.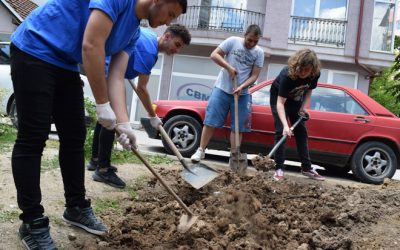 GAIA Kosovo's volunteers created a community garden in an urban space that was left unattended for a long time, bringing a new energy and bright natural colors to the whole area. The work on the garden generated interactions, conversations, new encounters and a lot of smiles between people from different generations, grandparents and young children, teenagers and adults.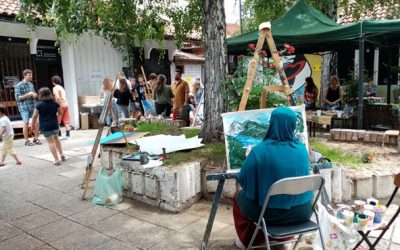 Volunteers at GAIA Kosovo organised a special Sunday fully dedicated to art, in the social and cultural place "Social Space for Deconstruction". When people live their day to day life in a divided city, they sometimes need to rethink about what we, as humans, have in common, and the universal language of art can help us do that.