3 May, 2021
SCI friends anniversary zoom-up
Join us!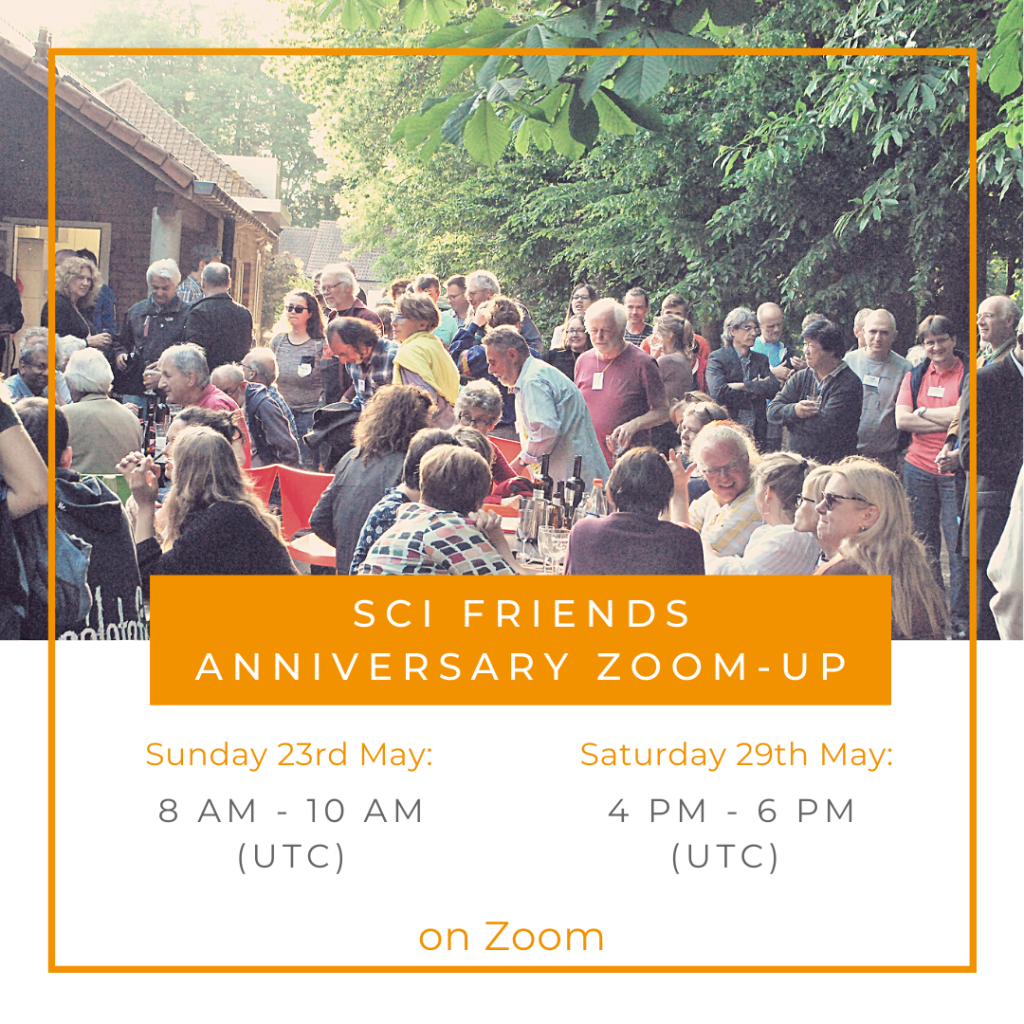 Our celebrations for the 100 years of SCI are ongoing, so this is the perfect moment for another gathering of SCI current and former activists!
We are organising an online get-together over Zoom, to create a space for people to meet and recall memories, chat and reconnect.
The event will take place on two days, to give the chance for more people to participate:
Sunday 23 May 2021, 8:00 – 10:00 UTC and/or
Saturday 29 May 2021, 16:00 – 18:00 UTC.
Joining from a different time zone? You can check what time it will be for you here:
If you are interested in participating, fill in the form to sign up. You can also contribute to the event with a workshop or other ideas!
We will send you more detailed information and the link to participate after you filled in the form, closer to the events' date.
We hope to see you there!

IVP Australia, together with partner organisation, is organising the Raising Peace festival with the aims to celebrate and raise the profile of peace, to create opportunities for collaboration between peace organisations and to inspire young people to take action for peace. The festival will take place over 10 days: 16-26 September 2021 in Australia.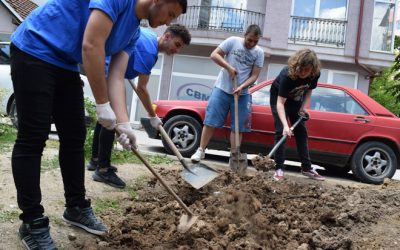 GAIA Kosovo's volunteers created a community garden in an urban space that was left unattended for a long time, bringing a new energy and bright natural colors to the whole area. The work on the garden generated interactions, conversations, new encounters and a lot of smiles between people from different generations, grandparents and young children, teenagers and adults.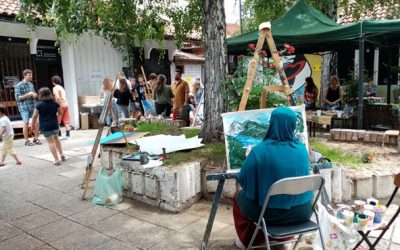 Volunteers at GAIA Kosovo organised a special Sunday fully dedicated to art, in the social and cultural place "Social Space for Deconstruction". When people live their day to day life in a divided city, they sometimes need to rethink about what we, as humans, have in common, and the universal language of art can help us do that.