18 August, 2020
We have a new communication volunteer at SCI!
Welcome Yeliz!
Yeliz just started her long-term volunteering experience at the International Secretariat of SCI, at the moment online from Hungary, and soon enough she will come to Antwerp.
Here she introduces herself, and we welcome her in the SCI family!
I have finished my degree in communication and media studies, happy to have achieved my parents wishes to hold a diploma and ready to step off of this never-ending ladder of pursuing higher education in hopes to discover a more practical way of learning, which is why I have decided on working as a volunteer at SCI.

This will be my first volunteer experience, although I do wish to have had the chance or courage or curiosity to work as a volunteer before, I think everything happens in due time and at this stage of my life I believe I will benefit the most out of this experience career and self-development wise and at the same time hopefully, bring something new to the table and carry out my duties to bring more attention to the work of SCI and the volunteer opportunities to promote the message of peace.

The more I know about SCI and the world of volunteering, the more excited I get to be a part of an organization that is actively working towards a good cause. In the depths of existential thoughts like what my role is in society, it gave me a new perspective and inspired me to explore ways in which I can contribute my ideas to bring change.
I am looking forward to taking a step out of my comfort zone and living in Antwerp, meeting all kinds of people, and being a part of an international community. My goal is to initiate and actively participate in projects from start to finish and be more outgoing to make the most out of my experience at SCI.
The volunteering experience is possible thanks to the European Solidarity Corps programme of the European Union, and supported by the Belgian National Agency JINT.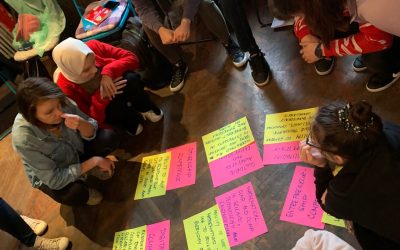 International participants took part in a RutAlternativa Training Course, organised between 4-11 October in Novi Sad. Its aim was to explain the methodology of educational walking tours and to provide those who took part in it with knowledge and tools neccessary to teach others in their communities.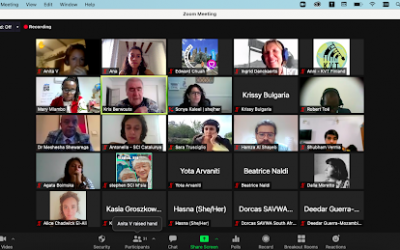 On the 7th of September SCI Catalunya, with the collaboration of SCI International Secretariat, VWAN Nigeria, ZWA Zimbabwe, SCI Italy, SAVWA South Africa, KVT Finland and AJOV Mozambique, as part of Grassroots change: volunteering, leadership and emancipation through hands-on work and mentoring organised a webinar on the topic: Decolonise volunteering - dream or reality?  It connected global...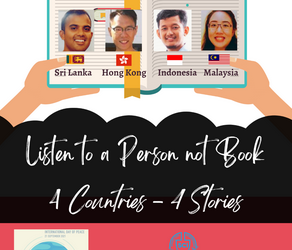 In conjunction with International Day of Peace that takes place on 21st September annually, this year SCI Malaysia has organized a virtual Human Library with the aim of promoting conversations on volunteerism to better our understanding of diversity to help create more inclusive communities across cultural, religious, social, ethnic differences. The topics for this Human Library is Volunteering for Peace.