10 December, 2020
Virtual ICM 2020
What a year, what century
For the first time ever, the international committee meeting took place online. Normally France would give us all a warm welcome, but this year no one left their home to get to the 80th ICM. No jet lag involved but communicating from different time zones. You could say far away but close.
Every morning at 9 am CET the doors to the meeting opened. There were 5 days full of discussions, votings, meetings, break-out rooms… and 2 break days.
On Tuesday, 2nd of December the ICM officially started! Around 50 participants from 23 SCI Branches and Groups were present to take part in the democratic life of the Movement.                                                                                After an official welcome from SCI's president Gośka, the participants had the opportunity to get to know each other better via speed dating and discussed the follow up on resolutions and recommendations from the previous years.
On day 2 of the ICM, the different working groups presented their achievements for this year and further plans. After, there was an evaluation of the plan of action 2020 and Strategic Plan 2020.
With polls and voting sheets, SCI's voting took place in a creative way.
Day 3, the 5th of December, was a day of celebration. 
With a cake, candles, a theater play 'One hundred years of a multitude' and singing, we celebrated the International Volunteer Day and the 100 year anniversary of SCI. A day we will never forget.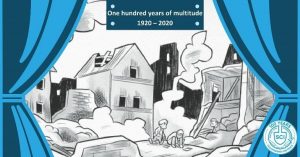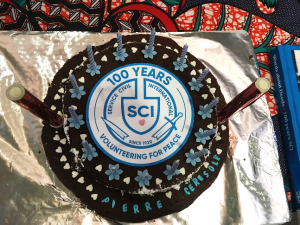 Day 4 of ICM 2020 was a day full of plenary and discussions on the Budget 2021 and finances. Some votings were taken and presentations of accounts were given.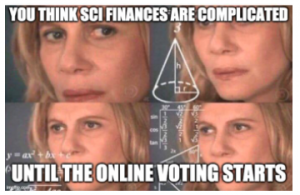 On the break day from ICM 2020, a very interesting workshop was given by Anita. She has been doing research in Hong Kong for 4 years, which she shared with us in a presentation. As an international organization, it is essential that research is conducted in order to continue to grow and increase a critical view.
Day 5, the last day of SCI's International Committee Meeting 2020!
The last, a very important day! After some more discussions on resolutions with amendments, the last votes were taken, including for the new IEC members. 
We proudly present you our new International President Jackie, Vice-President Hemamali and for a second term, our Treasurer Alexandra. Also, we warmly welcome Antonios and Silvio to the IEC as new members. Congratulations to everyone! Bhupender is completing his term this year and we thank him warmly.
Now we would like to say a huge thank you to Gośka, who was our amazing president for 6 years! Her dedication to her role and to SCI as a whole has been really inspiring and we are happy to know that she will still be in the SCI family as a volunteer and trainer.
Thanks to the efforts of IEC and volunteers from the international secretariat, this annual meeting was able to proceed smoothly. It was an intensive week of discussions, voting, and learning from each other; and some games and informal chats were also organised, to keep the SCI family spirit alive even online. With the plan of action, new resolutions, and decisions that were taken, we start a new and fresh year full of international cooperation. 
We thank everyone for being part of this 80th ICM and the first-ever virtual ICM. See you soon!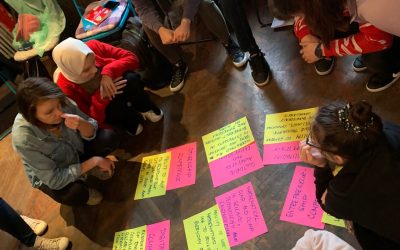 International participants took part in a RutAlternativa Training Course, organised between 4-11 October in Novi Sad. Its aim was to explain the methodology of educational walking tours and to provide those who took part in it with knowledge and tools neccessary to teach others in their communities.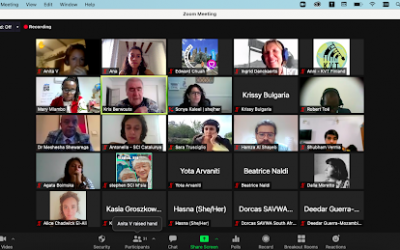 On the 7th of September SCI Catalunya, with the collaboration of SCI International Secretariat, VWAN Nigeria, ZWA Zimbabwe, SCI Italy, SAVWA South Africa, KVT Finland and AJOV Mozambique, as part of Grassroots change: volunteering, leadership and emancipation through hands-on work and mentoring organised a webinar on the topic: Decolonise volunteering - dream or reality?  It connected global...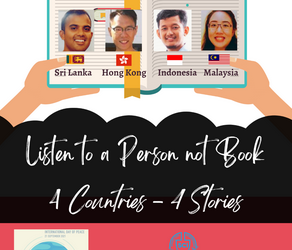 In conjunction with International Day of Peace that takes place on 21st September annually, this year SCI Malaysia has organized a virtual Human Library with the aim of promoting conversations on volunteerism to better our understanding of diversity to help create more inclusive communities across cultural, religious, social, ethnic differences. The topics for this Human Library is Volunteering for Peace.